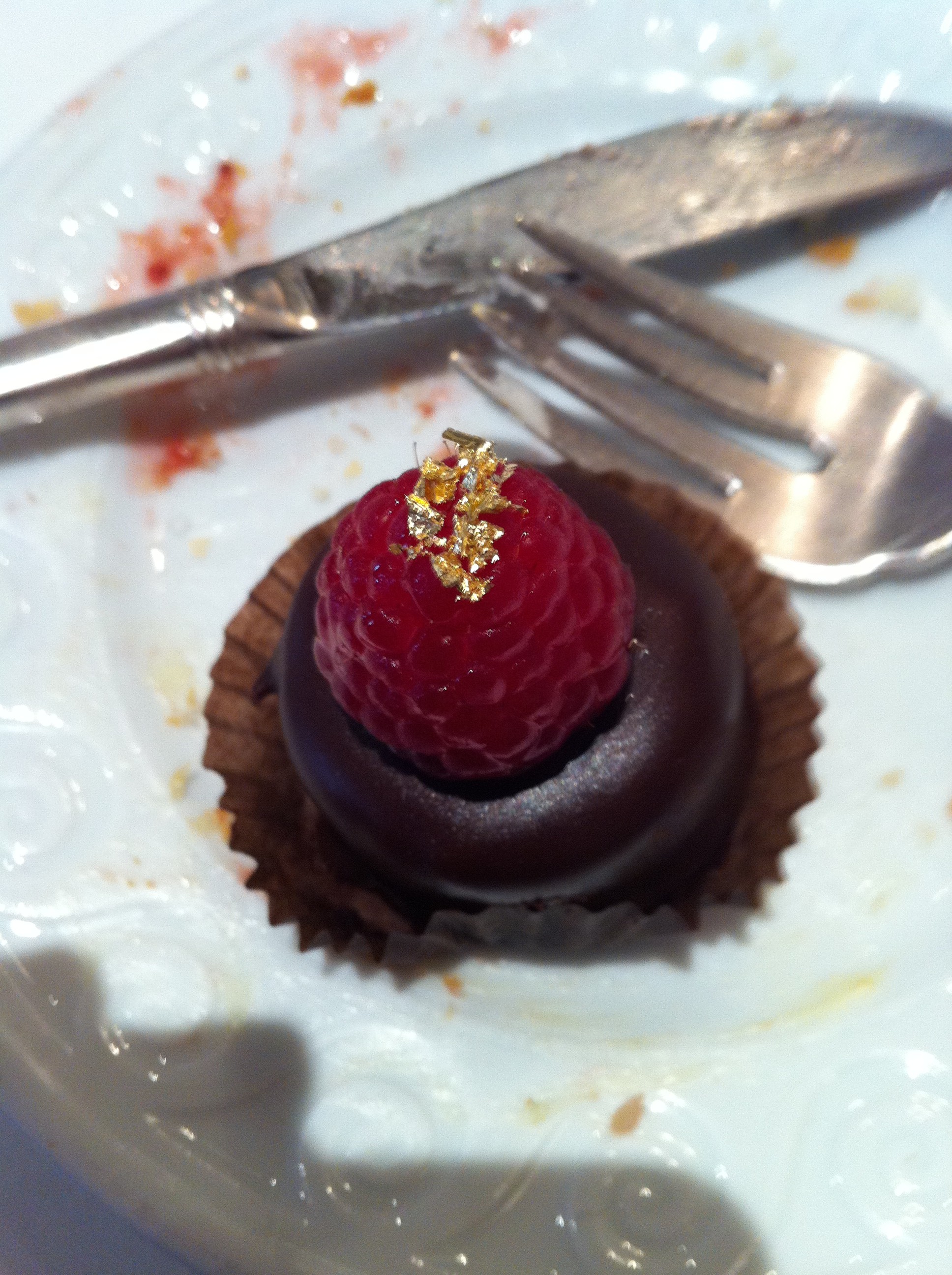 For several years now, high tea has been one of my favourite indulgences. Any excuse to go has been a good one, whether it be a birthday or a long-overdue afternoon out with friends. There's something decadent and relaxing about spending a few hours stuffing yourself to the gills with tea and sweets. More often than not, I just treat it as brunch – goat cheese tarts and little sandwiches balance out all the scones and cream, yes?
We've been to a few tearooms across the city in search of a truly perfect tea – and the usual favourite is the Windsor Arms. A few recent improvements along with their usual prompt and accommodating service from coat check to tea room has really put it over in my opinion – though I'll have to go on another round of teas to truly judge. ;)
Last Sunday, a friend and I went to the Windsor Arms to check it out for the first time in a year or so, and we were obviously pleased. New to us was the hugely expanded tea menu, which caters to the tea trend by offering choices of black, white, green, oolong and other teas with several choices under each category. Needing caffeine, I stuck to the Windsor Arms Breakfast Blend; my friend branched out after some indecision (though I forget what she eventually chose, doh!) Each person receives a large teapot, and refills of hot water come often, servers ever attentive.
The food has improved in my opinion as well – in the past, I've been a bigger fan of the King Edward's menu, but some changes in the quality of desserts have made a real difference. As always, the scones – one plain, one raisin – are lovely, dense, and perfect with the Devon cream and pots of jam left at the table. I can only judge the vegetarian sandwiches as currently great, but in the days before my switch, I enjoyed their meatier offerings. There's a cucumber and cream cheese roll, a salmon and roe roll, some form of chicken sandwich and a tasty goat cheese and caramelized shallot tart. Some people seem to leave with leftovers, but I've never once managed that – it all looks too good. Tea is topped off by fresh strawberries and cream, and if you choose the complete tea, you also get a glass of sparkling wine or sherry with the deal. Though I love a drink to kick off my brunches, I tend to pass in fear of falling asleep.
The Arms tea room is also fun for people watching – being in Yorkville, it's a common haunt for ladies who have finished shopping in places that are too rich for my blood. There's some great fashion to see, and usually a birthday party or bridal shower in progress in some part of the room. The only issue is that its popularity makes it difficult to linger on the weekends – they'll need the table for the next sitting, so there's no staying much past your two hour window. It's a minor detail, and if you're still up for socializing, there's no shortage of nearby stores to browse or coffee shops to visit with friends. If you're visiting the city, the Windsor Arms is less than a five minute walk away from the Royal Ontario Museum and the Bata Shoe Museum, which can make for a fun day – tea can fortify you for the hours of walking ahead.
The Windsor Arms is at 18 St. Thomas St., near Bay and Bloor. The closest subway stop is Bay Station. Tea To Go is $18/per person; Cream Tea is $24/per person weekdays and $29/per person weekends and holidays; Full Tea is $30/per person weekdays, $38/per person weekends, and $43/per person during the holidays; and Complete Tea is $35/per person weekdays, $45/per person weekends and $50/per person holidays. For reservations call 416-921-2921, for menus visit http://www.windsorarmshotel.com