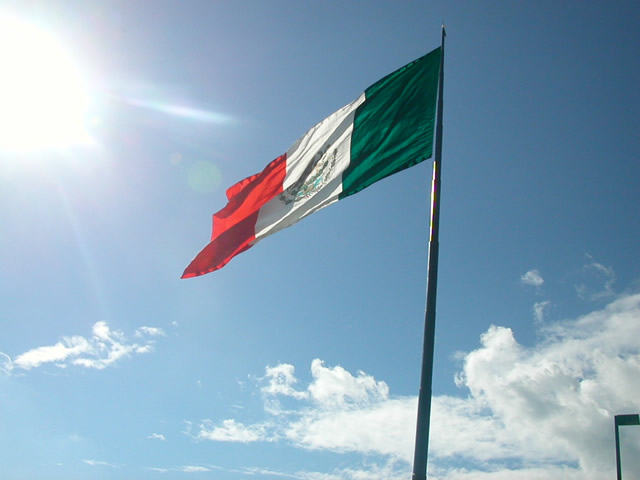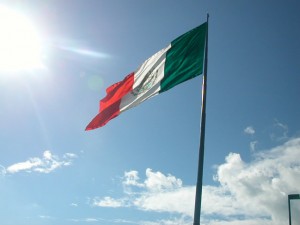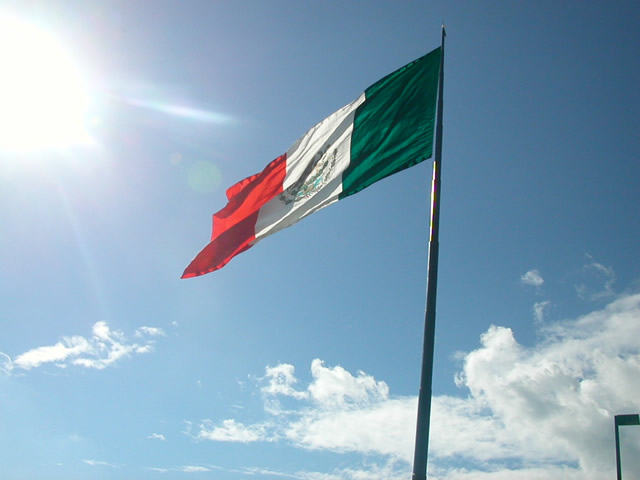 Though Toronto is known for having some of the best food from any country around the world, we're pretty sadly lacking in the Mexican department – there's Tex-Mex (i.e.: the Lone Star chain of disappointingly weak margaritas), Cali-Mex, and nachos on the menu at just about any pub or bar you go into – but do not fear!  For Cinco de Mayo, we have three places for you to celebrate in Toronto – all places we've been to and can recommend, from upscale to dirt-cheap.
Authentic Mexican at Milagro
Milagro, according to the menu, is 'inspired by the traditional cantinas of Mexico City', and while we haven't been to that city yet, reviews agree that this restaurant ('miracle' in Spanish) is indeed one of the most authentic Mexican meals you're going to get this far north.  One thing that's sure to be popular, particularly with revellers of any occasion, is their extensive tequila menu.  This cantina del norte is not kidding around.
I went for lunch, and my portion of Enchiladas Rojas was substantial enough to have to leave some behind – and delicious enough that I regretted having to do so.  As it was lunch and I had to go back to work, I couldn't sample the margarita menu or any of the tequilas and beers that they have on-site – but given it's pretty close by, we might have to have an impromptu Cinco de Mayo party shortly! Milagro has three locations in Toronto; 5 Mercer St, just south of King and John; 783 Queen St. W; and 3187 Yonge St.  Visit their rather flash-heavy site at: http://www.milagrorestaurant.com/ (PDF Menus)
Cheap Crazy Fusion at Chino Loco's
'Chino Loco' is what they called owner Minh La when he lived in Mexico – so that's what he named his tiny burrito shop at the bottom of Greenwood  when he returned to Toronto.  The 'crazy Chinese' owners of this place have created 'new Mexican burritos', with flavours from around the world – jerk chicken, slow roasted pork, Korean beef – cooking them up in traditional burrito style.  You get to choose white or whole-wheat tortilla, the level of heat, and rice or chow mein noodles.  Though G's always gone with the rice, I have to recommend you go for the noodles – as they say, tasty good.  I also give the thumbs up to the Biggie Bean!
Named 2010's Best Burrito in Toronto by blogTO.com, taste isn't the only reason – most burritos are just $6.99.  There's now two locations – in our 'hood at Greenwood and Queen (tell 'em the girl with the pink hair sent you), or in the Village at 459 Church St. for your post-club snacking pleasure. Visit online at: http://chinolocos.com/ ETA:  Chino Loco's only has 45 followers on Twitter – HOW CAN THIS BE?  Follow them! @chinolocos!
Best Bar Nachos at Sneaky Dee's
When I entered the Virgin Toronto Provocateur contest last summer, one of the ideas I had for my video entry was a 'Best of' Toronto video – we ended up having so much footage that we went in another direction, but we still went ahead and made the 'Best of' video here – and Sneaky Dee's was our pick for best nachos.
Sneaky Dee's is also a grotty Toronto landmark, serving up beer, breakfast and Sneaky's style Mexican day or night at the corner of College and Bathurst.  The undisputed heavyweight of nachos on the menu is the King's Crown, billed as 'crisp corn tortilla chips covered with salsa roja, piled high with beans, ground beef, tomatoes, onions, mixed peppers, jalapenos, melted cheese, topped with guacamole & sour cream', all for a cool $14.50.  Under no circumstances should you try to eat a King's Crown on your own, unless you're some kind of competitive eater or one of those dudes who can eat anything; I tried once upon a time and it went very poorly. For me, not the nachos.
There's also less daunting nachos on the menu along with other Tex-Mex-by-way-of-Toronto-style specialties – and once you're done with beer and nachos, you can head upstairs for one of their regular rockin' concerts.  Check out the menu and concert schedule at: http://www.sneaky-dees.com (PDF Menus)
Enjoy your Cinco de Mayo and celebrate Mexican democracy by at least looking at the Wikipedia article about today.  No?  Oh, okay fine.  Have another beer, you lush.