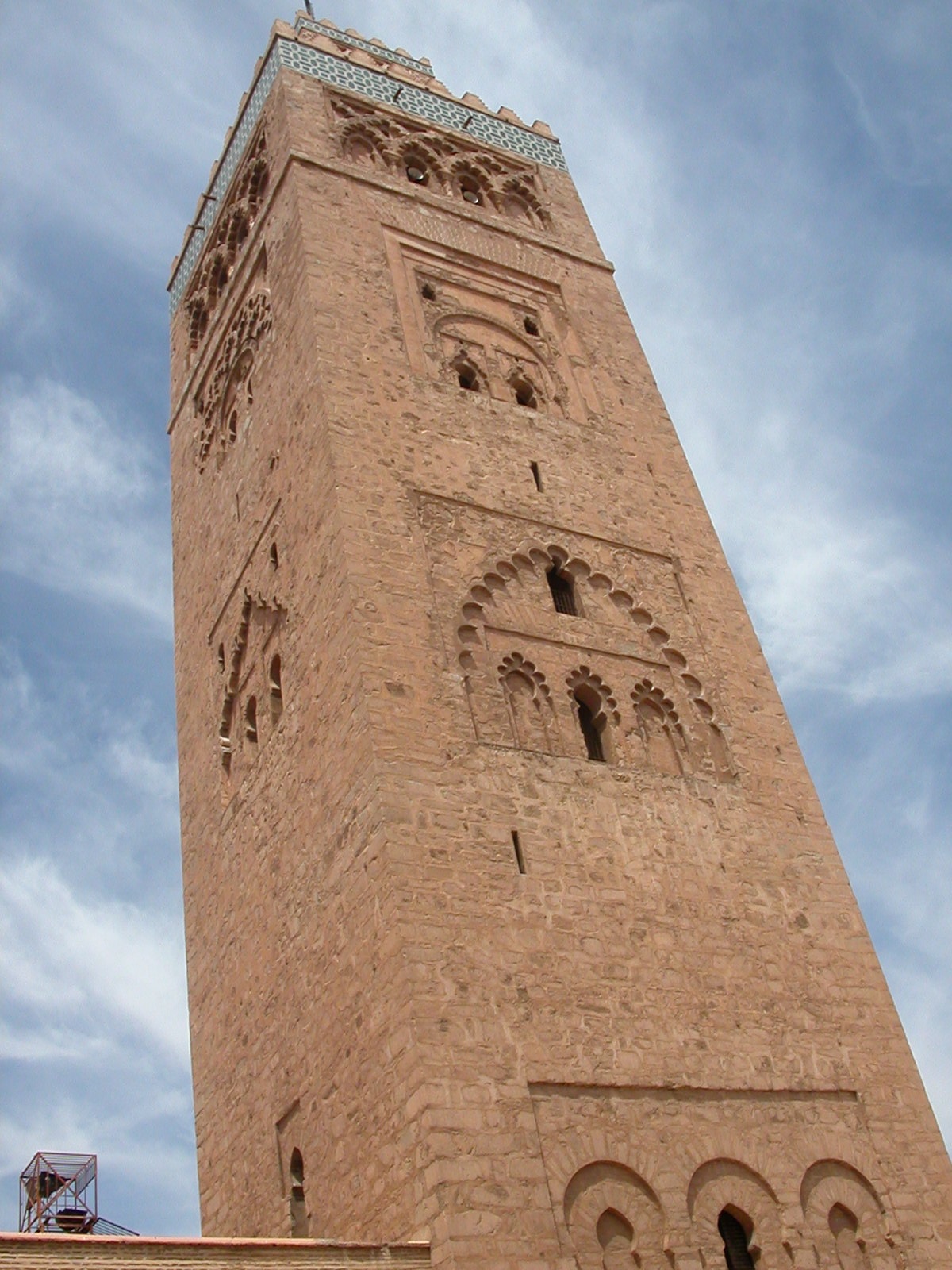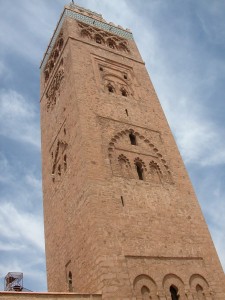 In a guest post we did for Maroc Mama Nic talked about our trip up to the city of Ifrane in the northern mountains of Morocco. While there we had the opportunity to tour Al-Akhawayn University and their mosque, a replica built of the Koutoubia Mosque in Marrakech.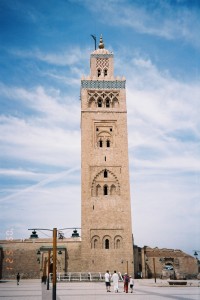 And a few days later while we were staying off the Jemaa el-Fnaa we had the opportunity to look around the original.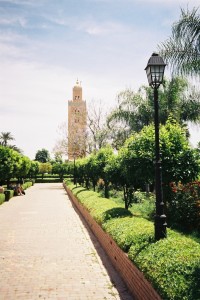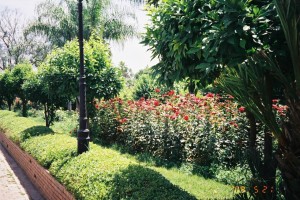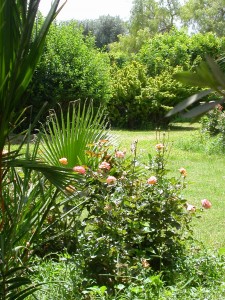 Completed between 1184 CE & 1199 CE under the reign of Almohad Caliph Yaqub al-Mansur, the Koutoubia Mosque is the largest mosque in all of Marrakech, and has served as the model for not only the Al-Akhawayn University mosque, but also for the Hassan Tower of Rabat, and even as far away as the Giralda in Seville – which sadly we'll now be visiting instead of Alexandria, Seville that is, and maybe even the Giralda while we're there, but more of that at another time.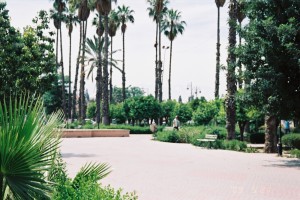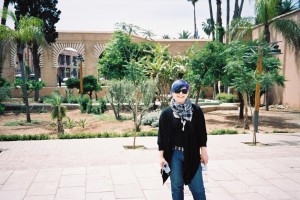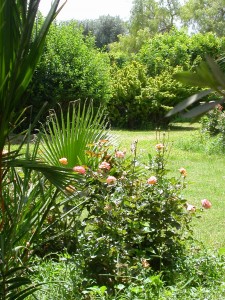 Derived from the Arabic for librarian (al-Koutoubiyyin) because of the manuscript sellers who used to surround it, the Koutoubia Mosque was built in the traditional Almohadian style and is adorned with four copper globes.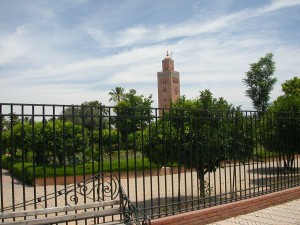 One legend has it that the originals were actually made of pure gold, and that there were in fact only three globes, but that a fourth was donated by Yaqub's wife for her failure to keep fast for one day during Ramadan and from the melted remains of her golden jewelry the fourth was cast.
Should you find yourself staying within it's vicinity and are a light sleeper – especially on a Friday – take earplugs.
The calls to morning prayers are otherwise a sure fire way to an early morning.