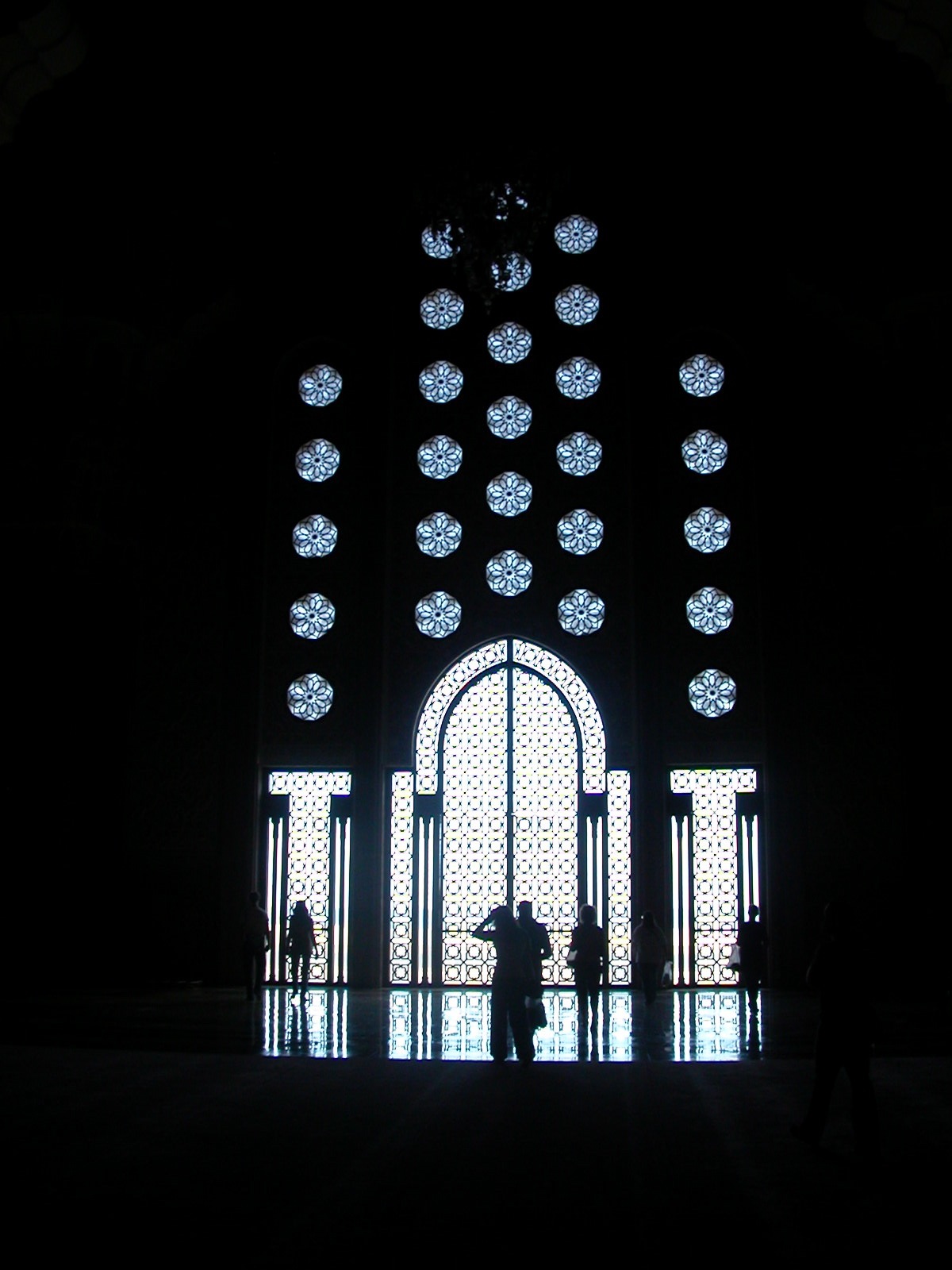 During our stay in Casablanca we decided to take advantage of a tour offered by our hotel to see all the must-see sites during our short stay in the city, and Hassan II Mosque surely hits the top of the list.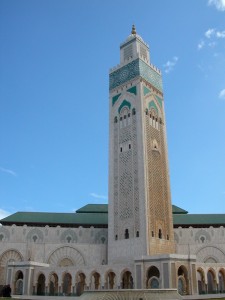 The largest mosque in Morocco, and the second largest in the world, this massive building can accommodate up to 25,000 worshippers, and a further 80,000 on the adjoining grounds.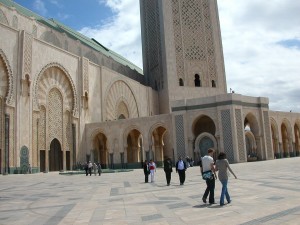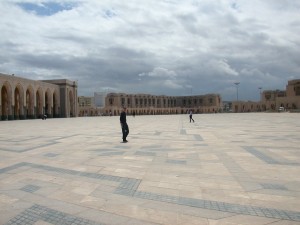 Inspired by the Qur'an verse which states that "the throne of Allah was built on water," the mosque was built to not only stand over the Atlantic – with almost half of its surface lying over the ocean – part of the floor has been made with glass to overlook the waters below.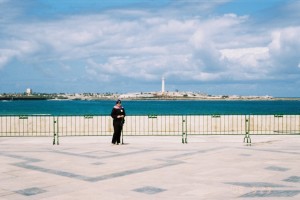 Hassan II – who's 60th birthday the mosque was commissioned to commemorate – also declared however that the faithful not only be able to contemplate God's earth and ocean, but also his sky, and so the Hassan II Mosque not only boasts the world's tallest minaret, but also comes equipped with a retractable roof.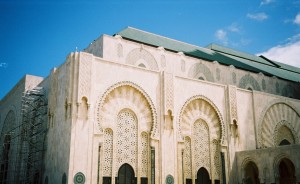 Constructed over the course of five years by 2,500 construction workers, and 10,000 artists and craftsmen, this beautiful mosque, with the sole exception of some white granite columns and glass chandeliers, is made entirely with materials from Morocco.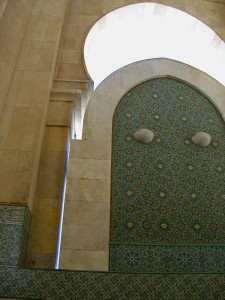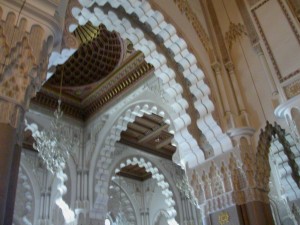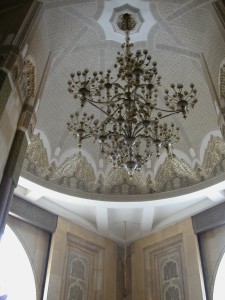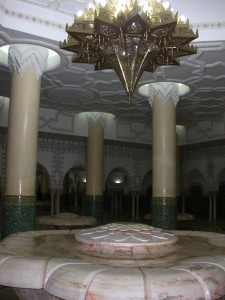 But apparently being a place of worship doesn't mean you can't also come with a few amenities. While also having the foresight to build the mosque to withstand earthquakes, the floors are heated, and the doors are electrically operated.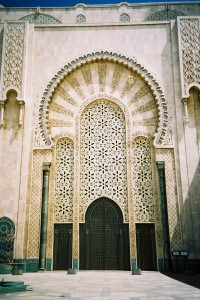 For the non-Muslim traveling the country, Hassan II Mosque is a great opportunity to tour a mosque in general as there are only a handful in the country open to non-Muslims.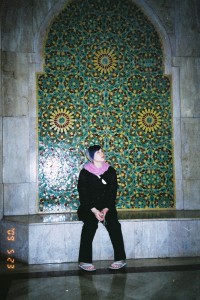 Related articles