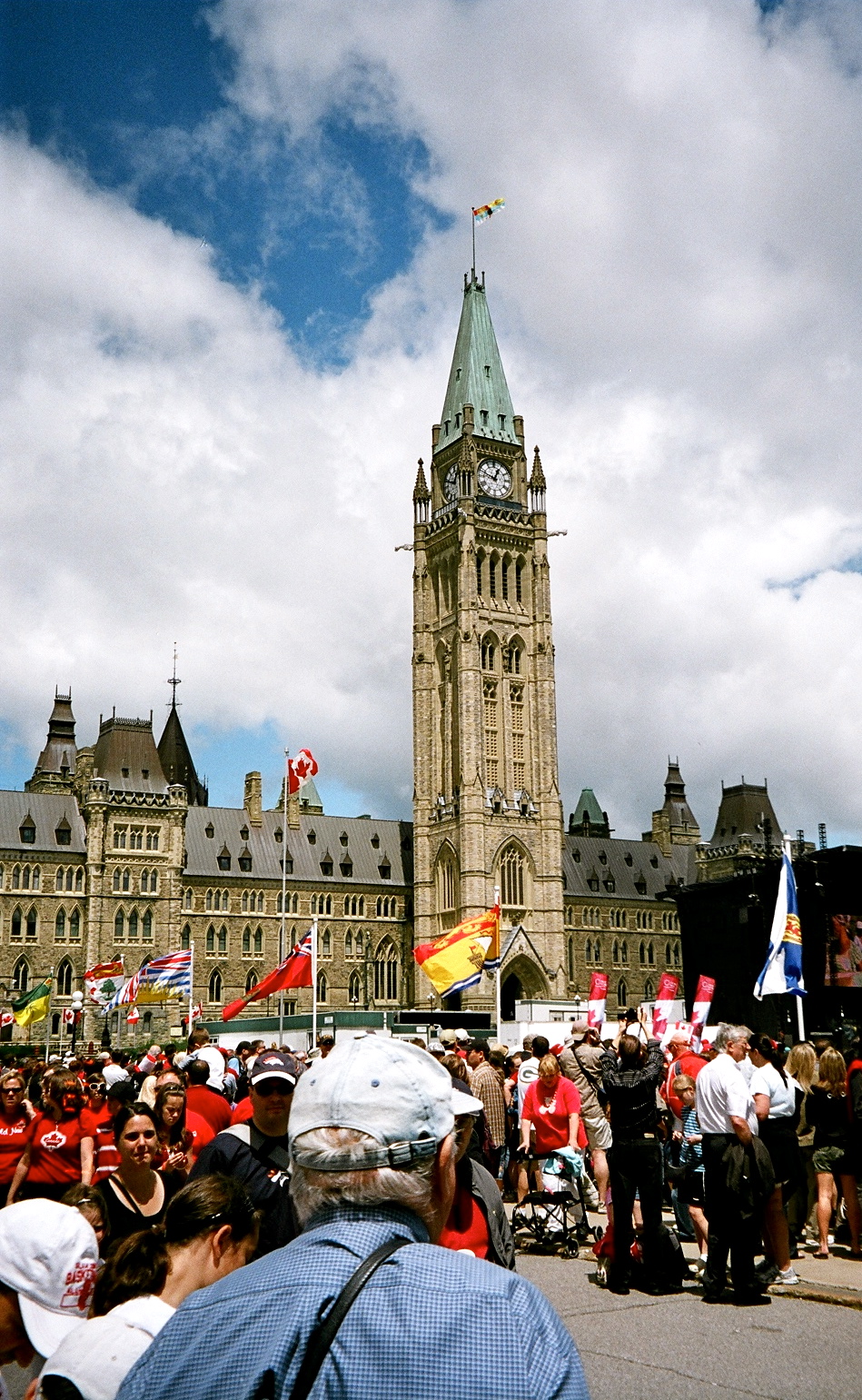 Every year we end up debating where to spend our Canada Day. But as some of our relatives live out by Ottawa, the capital often tops the list.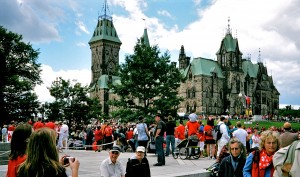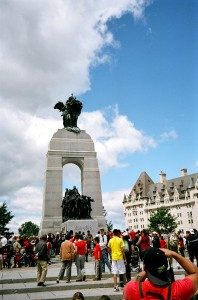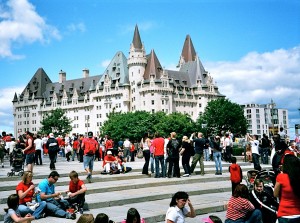 There certainly is something to being in Ottawa as Canadians of all backgrounds converge on Parliament Hill.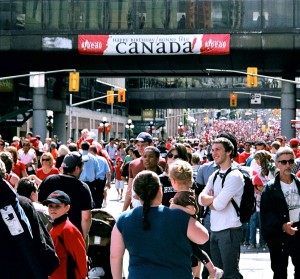 And of course an appearance by the Snowbirds.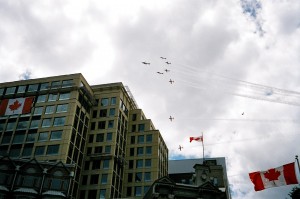 However when this celebration also includes a state visit by the Queen of England, the crowds can get especially large.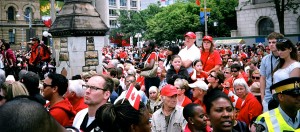 And if you look closely, you can even make out that the bridges between the buildings are packed full of onlookers.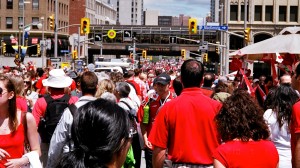 But while the crowds were large, the stage they setup was pretty big as well.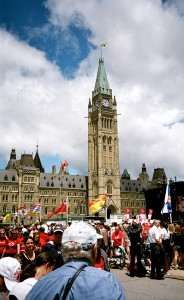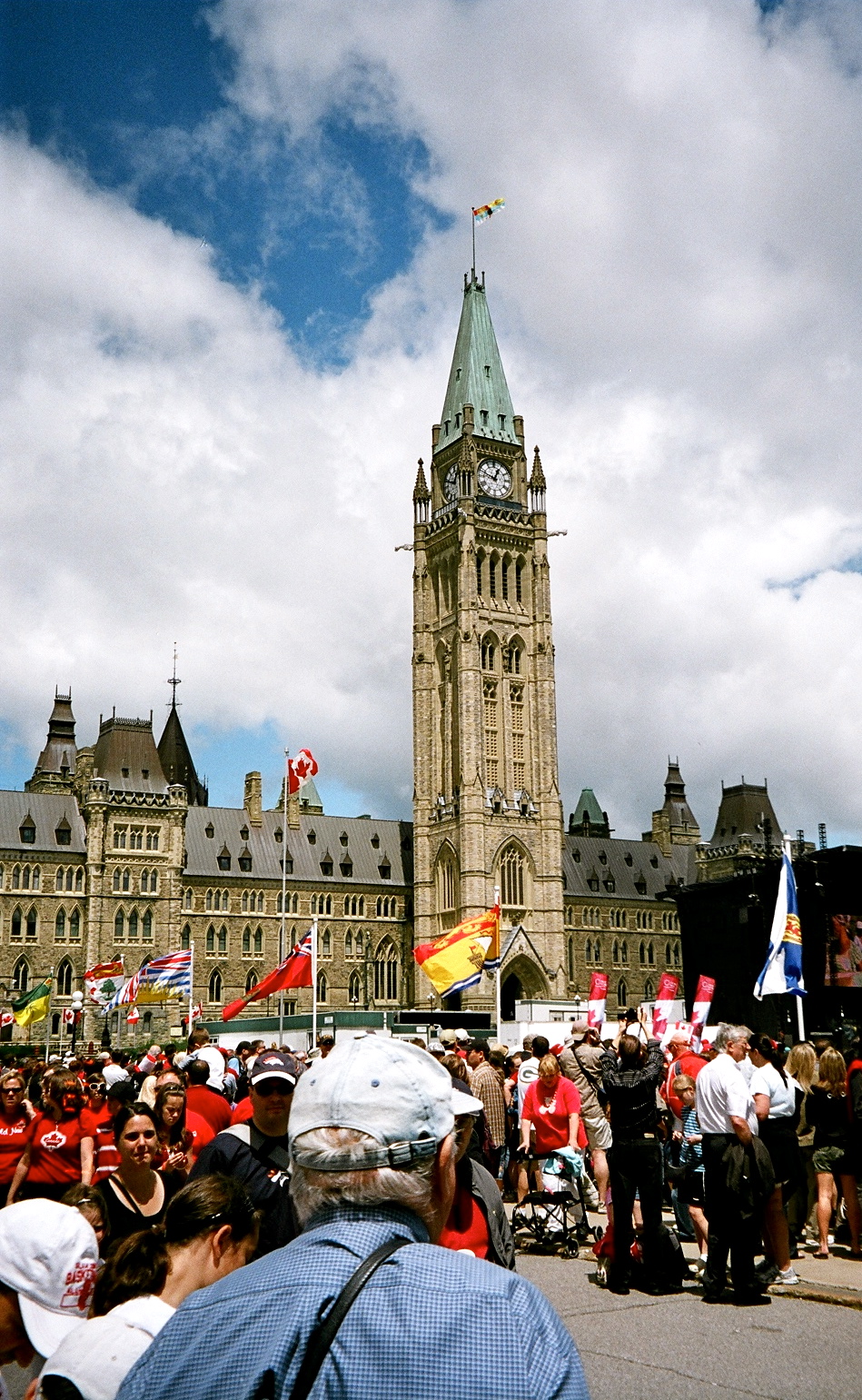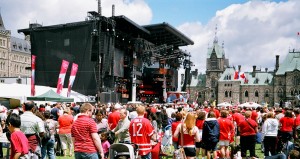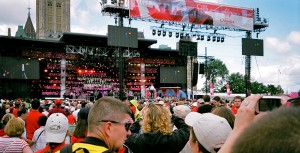 We unfortunately were only able to get this close…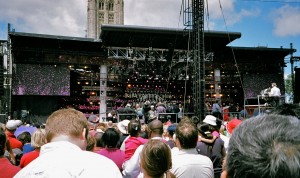 The Queen's the one in the red coat and white hat shamelessly playing to the crowd.