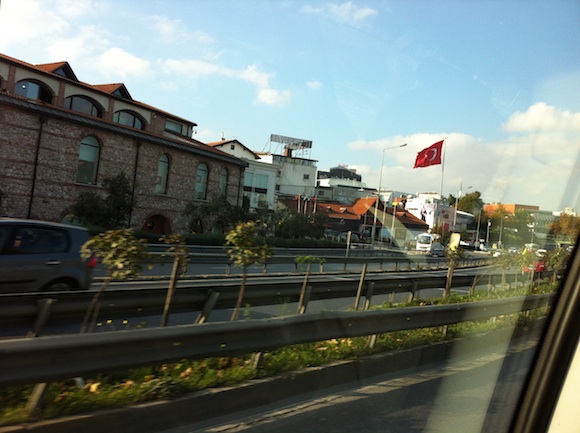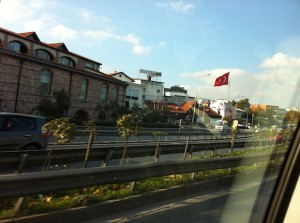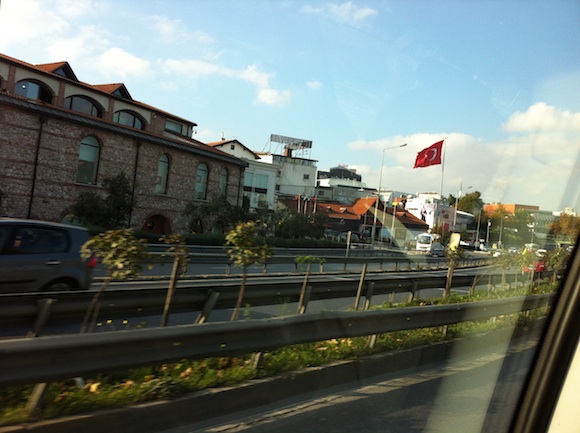 Home safe, and sound.
Despite some touch and go with me being ill for the last two days in Morocco, we were able to safely make our way home – largely in part to Nic patiently seeing me through it. Thanks to all those that sent along their well wishes both from home and along the way. I'm feeling finally like my old self.
While we're still getting back into our lives – a thing that always seems to strike me as a kind of surreal experience – we thought we'd get started with our first post back to say thanks to the great staff at Hotel Esans.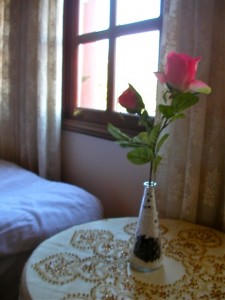 For the three days we stayed there before setting sail on the cruise, it was the perfect location from which to explore Istanbul. Historical sites like the Blue Mosque, the Basilica Cistern, and the Aya Sofia are literally 5 minutes away.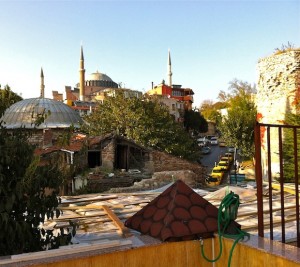 Not to mention the nearby streets packed full with restaurants and shops – the entire district of which is reasonably reproduced on the back of their hotel business cards and made for a great shorthand map by which to navigate the local area.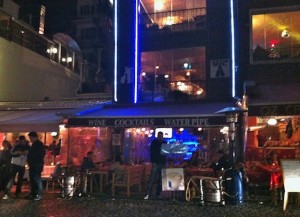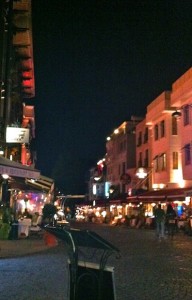 The staff in truth are amazing – and highly recommended should you find yourself in Istanbul. On arrival we were greeted with tea, while the staff explained their services and even the history of the establishment.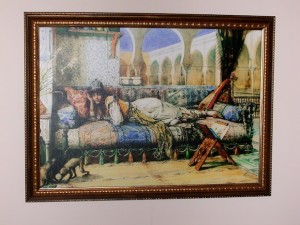 Our first night there Nic had already planned for heading over to a nearby hamman she'd read about, and as she went out asked if she had the right direction. Instead of directions they asked if she could wait a few minutes as one of the staff was going off shift, and would be walking home that way and could personally guide her.
The young man as it turned out was studying English twice a week, and enjoyed the opportunity to practice along the way – a theme that became familiar during our trip. At the hamman he also spoke to the woman working the front desk, and got some sort of discount as Nic had already checked out the rates beforehand and knew they were supposed to be higher.
The rooftop terrace has a gorgeous view overlooking the harbour – however be forewarned November can make for a cold time trying to look out over the Bosphorus Sea and the Princess Islands.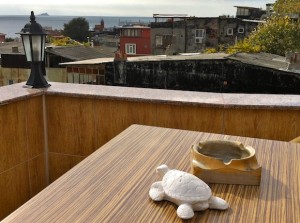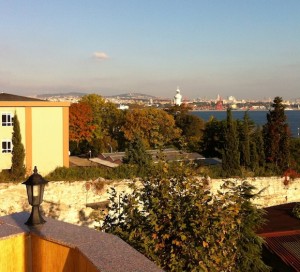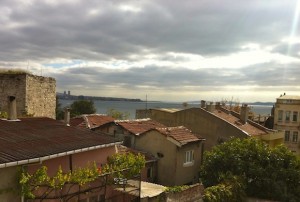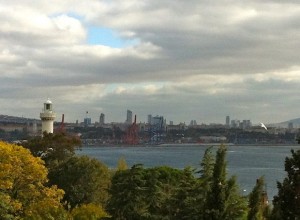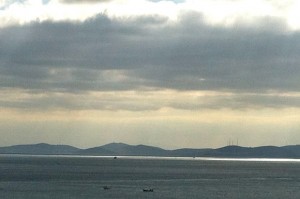 Originally inhabited by a master perfumer whose family had been providing handmade perfumes and scents to the Ottoman and aristocracy families for generations, the renovated 19th century mansion literally takes its name from this practice – ESANS meaning "Essence" – while the eight rooms which make up the hotel have been themed around well-known Turkish essences.
But because this place is the type of place it is, upon request arrange a selection of Ottoman essence for your room.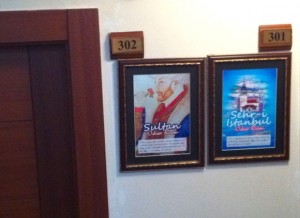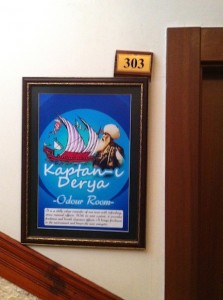 And the breakfast they put out is a pretty great spread, with a variety of squeezed to order pomegranate and orange juices, and some brilliant crepes that they made in house to round out their generous continental breakfast buffet.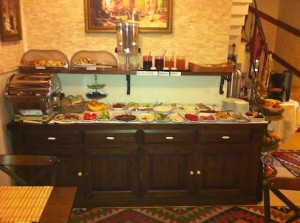 Though we are of course most thankful for their free wifi – a godsend that allowed us to update the blog throughout the initial days of the trip – and so pretty much loved everything about our stay.
And when we return to Istanbul the place we'll be staying at.