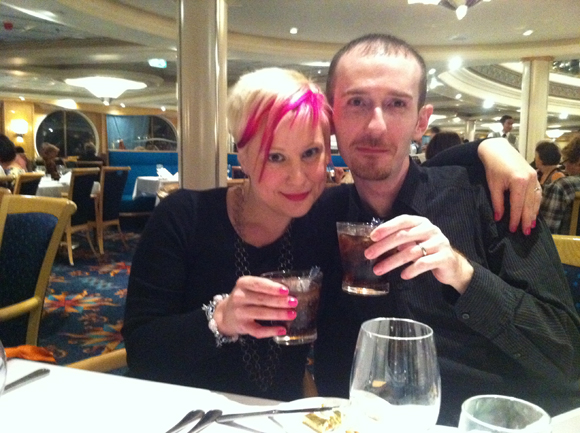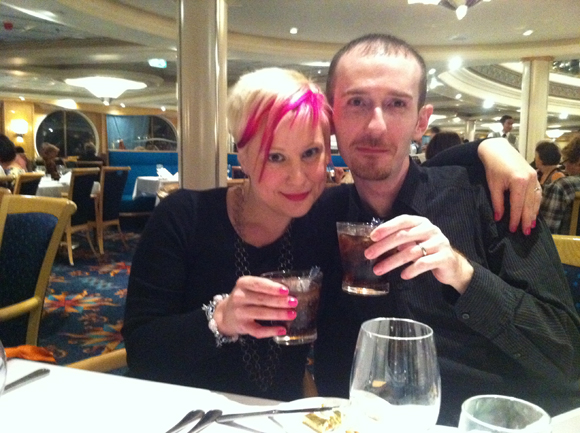 As we type, we are sailing along, maybe 100 miles off the coast of Turkey, having left Istanbul about two hours ago. We only had the morning on our last day in the city, but we were able to pack in a few things we missed in our first couple days, and pet a few cats along the way.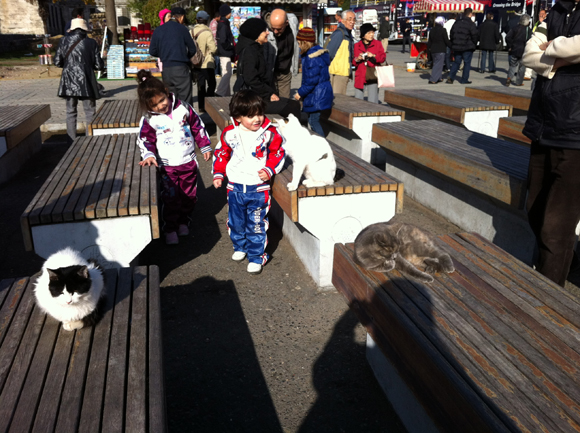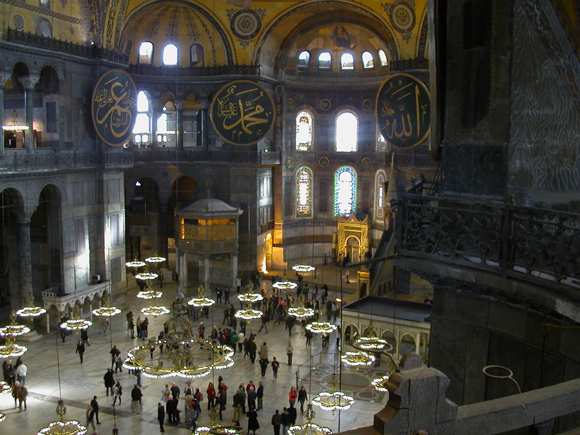 We also shot the most famous cat in all of Turkey – perhaps in the world! This cat has met various foreign heads of state including President Obama, been on CNN and BBC, and deigned to come out today to pose for some photos before the Mimbar in the Aya Sofia.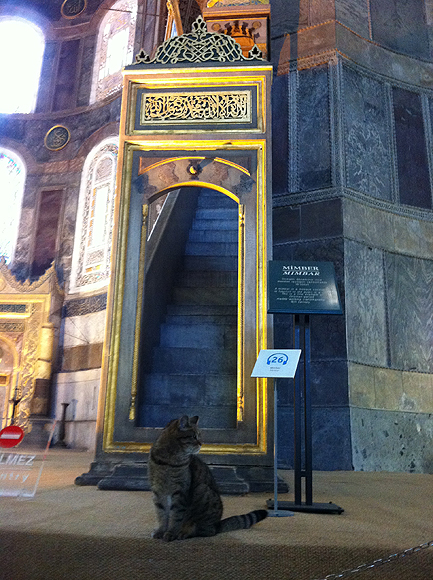 Yesterday, Gary braved the cold winds of the day to wander around the Vision of the Seas and take some pictures from the top deck. Being the Worst Canadian In The World, I had to skip out, but we took some more ship photos indoors, which I was more amenable to. (Canadians can brave cold weather, but only when we're dressed for it!)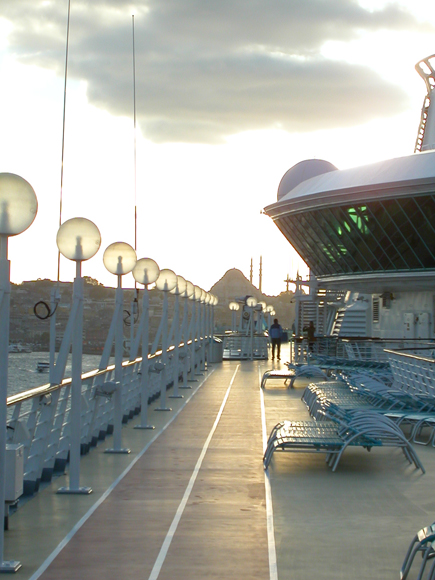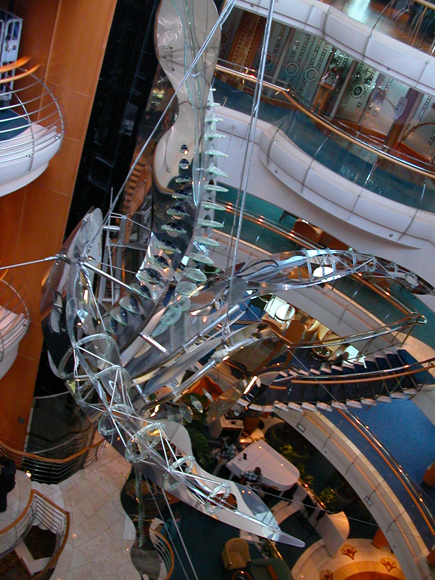 Tomorrow is the ruins at Ephesus and our last day in Turkey, and the day after is Athens… which should be interesting, depending on how things go with the government. If there's another strike, we won't be blaming anyone for it.
They say the Vision of the Seas is one of Royal Caribbean's smallest ships, but one of their best, and the service, food and general atmosphere so far certainly supports the claim.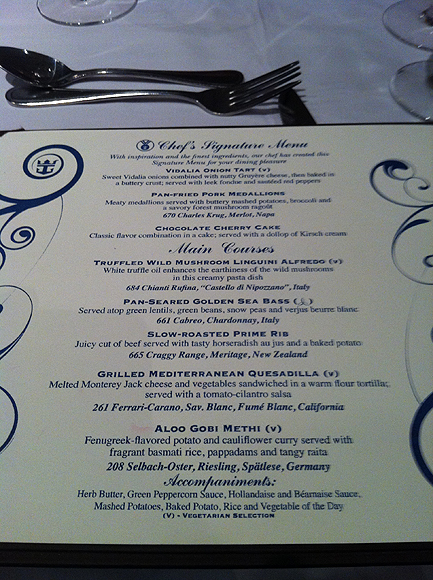 So far, our steward Carlos, our waiter Maria, Fernando at Guest Services and our fave bartender Norm from the Philippines have made our first couple of days great. A few little details here and there might be missing – but by and large, we've been really pleased and much more impressed with Royal than the last time we cruised with them.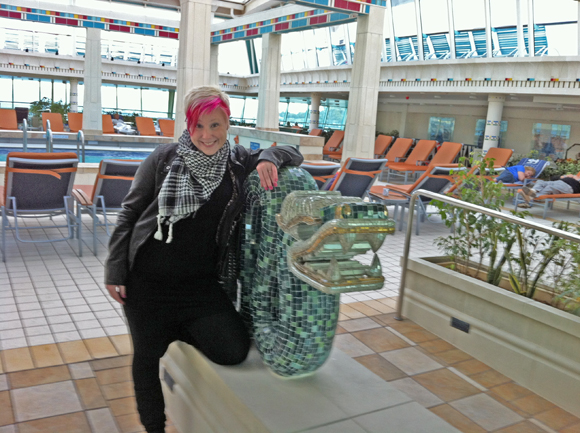 Stay tuned for more pictures and tales from our cruise across the Mediterranean!