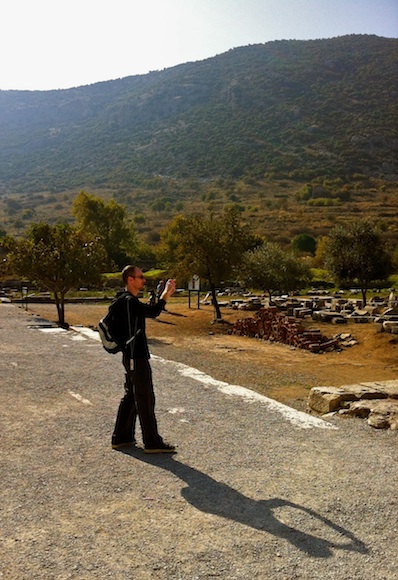 After a few days in Istanbul, we started out our cruise with the first port of call in Kusadasi, Turkey. We'd been looking forward to this stop having read about the great ruins of Ephesus in the nearby hills.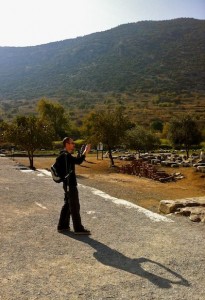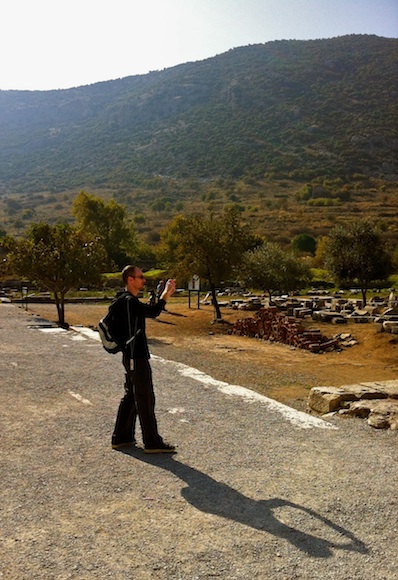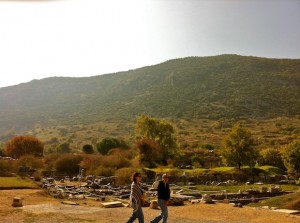 The ruins first started out as one of the twelve ancient Greek cities that made up the Ionian League in the 11th century BCE, and would later become a major Roman city on the west coast of Asia Minor boasting a population of more than a quarter million in the 1st century BCE.
Famed for the Temple of Artemis – completed some time around 550 BCE – one of the Seven Wonders of the Ancient World, it was unfortunately destroyed by an angry mob in 401 CE after Emperor Theodosius I passed the Edict of Thessalonica.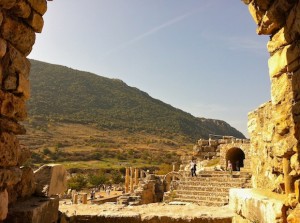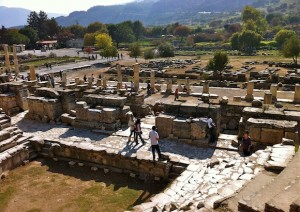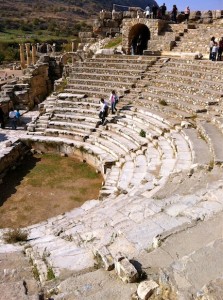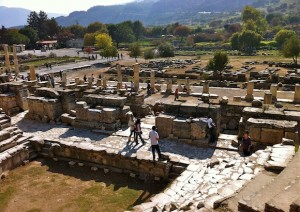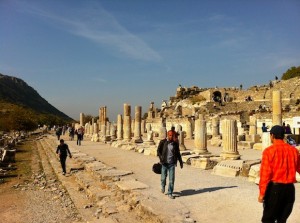 Ephesus however is also one of the seven churches of Asia cited in the Book of Revelations, the site of several 5th century Christian Councils, the site of a large gladiators' graveyard, would even be conquered by Alexander the Great, and may have even been the location where the Gospel of John was written.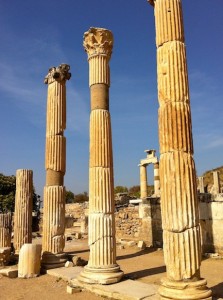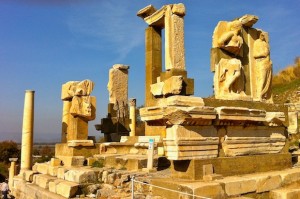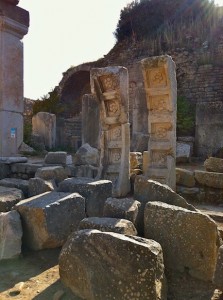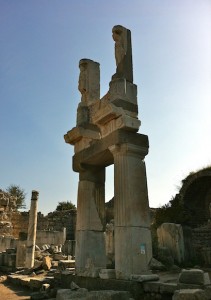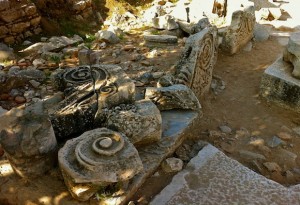 Thanks to its ease of access from both the Adnan Menderes Airport and the port of Kusadasi, it's a favorite attraction for locals and tourists alike.
Having done our research before hand it became apparent for the four of us that it would be cheaper to try and negotiate the bus up to the ruins – or find a driver that'd take us for a reasonable rate – than take advantage of the offered cruise shore excursion.
We ended up going with the latter after meeting Habib from Guven Taxi who gave us a rate of $80 Euro for the afternoon – payment upon return to the port.
Considering that entry to Ephesus is only $20 TL – approximately $11 CDN – it worked out to be less than half of what we'd paid if we'd gone through the cruise line package, though doesn't include admission to the Terrace Houses, or the shrine of the Virgin Mary's House located to the north of Ephesus at another site.
And a good decision it ended up being. Originally an employee with the ministry of tourism, Habib proved knowledgeable about the area – giving us a short tour in addition to our trip up to the ruins.
Tip: Because of the size of Ephesus it's best to try and go with the self guided tour as the groups often move you through the ruins rather quickly. Audio tours are available at the entrance for rent, and are a cheaper alternative to the guides available for hire, though Lonely Planet has a great chapter on the location.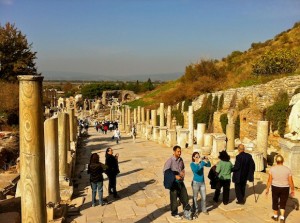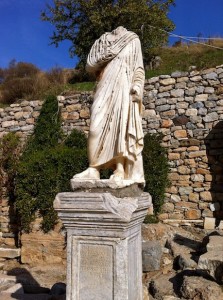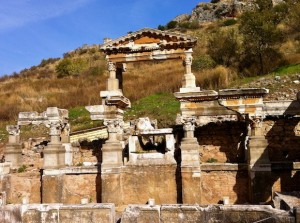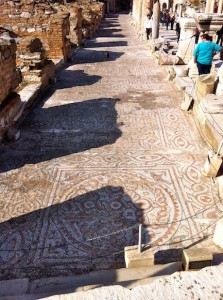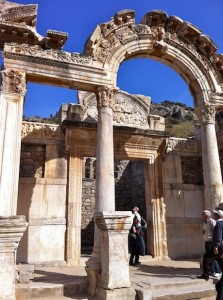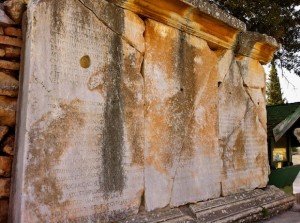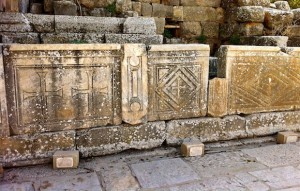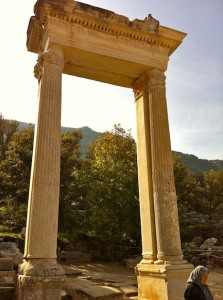 Also in the case of this site, it's best to start at the northern end, and make your way down to the southern entrance. Not only does that make the majority of the walk downhill, but you also save the impressive Library of Celsius for the end.