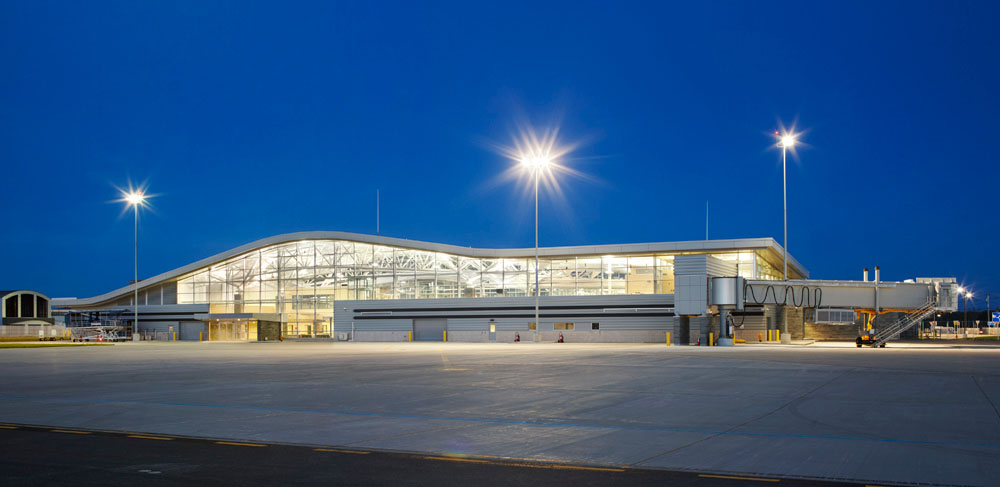 Having the opportunity to escape the winter greys for a few days in sunny Florida, we again hopped the border and flew out of Niagara Falls International Airport. The still little known airport is a hub for the smaller charter airlines, however getting direct transportation from Toronto continues to prove elusive.
With a mid-morning flight our options for getting there on time meant a 7AM Megabus out of Toronto, and a relatively quick border crossing on the 23rd, or staying overnight at one of the hotels in Niagara Falls, and cabbing it over the next morning.
Given our respective difficulties getting up in the morning – and even once missing a flight – we both thought it prudent to instead spend the extra money on the room.
We eventually settled on the Courtyard Marriot due to their One Night package for $145 – offering a pretty good hot breakfast buffet from 6:30 to 9:30AM, a $40 voucher for the Keg, which is conveniently attached to the hotel, as well as two shuttle passes which get you to the nearby casinos and attractions.
And of course – our must have if there was ever to be one – free wifi.
Tip: If you are planning on using the Keg voucher, they close at 10PM Mondays through Thursdays – not 11PM like their site indicates. Likewise the shuttles during these days are only available until 10PM.
However both the Fallsview and Clifton Hill are about a ten-minute walk from the Courtyard along a running path that sits behind the hotel.
We again found Megabus to be the most reasonable for getting to the Falls, but we were instead able to grab one after work – and a few preparatory drinks – round trip for the same $80 that we paid last February.
Tip: Just remember to triple check your purchase and make sure you're getting back at the right time. Nic and I almost ended up stranded in Niagara Falls thanks to a slip up with the return time, weren't it for the kindness of the bus driver.
Getting to the airport continues to be expensive. At the upper end we were seeing quotes for around $130 round trip. We decided to go with Elite Taxi which was asking for about $100 round trip – a slight increase from the $85 we were able to manage last time.
Tip: While we tried to make arrangements for them to be there for our return, we still ended up having to contact them and get a car sent over. Make sure you have their contact information on hand. Payment can be made with Paypal – confirmation number is required when making pickup arrangements.