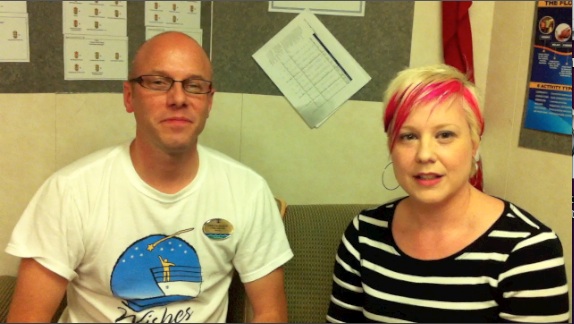 During our stay aboard the Vision of the Seas in November, Cruise Director Simeon Baker was nice enough to take time out of his schedule to sit down with us, and tell us about his job as a cruise director.
The video's about twenty minutes long, and covers what his typical work day is like, as well as how he ended up working for Royal Caribbean, and how he balances the time commitment with the rest of his life. If you're interested in the life of a cruise director, or a behind the scenes look at the workings of cruises, it's definitely worth a watch.
Thanks to Simeon and Royal Caribbean for a great cruise. If you happen to find yourself in Saskatoon, check out Zumba with Kelly
Interview: Cruise Director Simeon Baker, Royal Caribbean from Nicole Winchester on Vimeo.