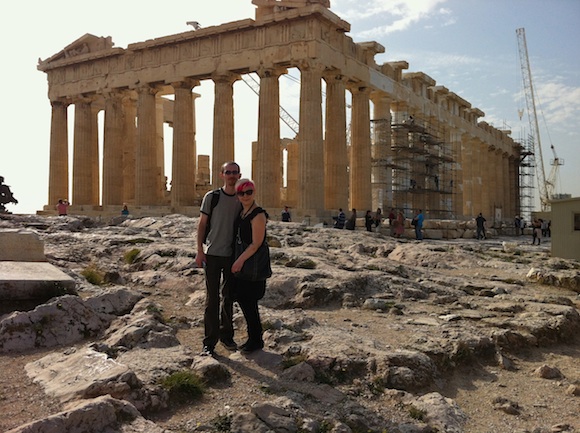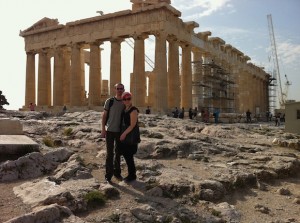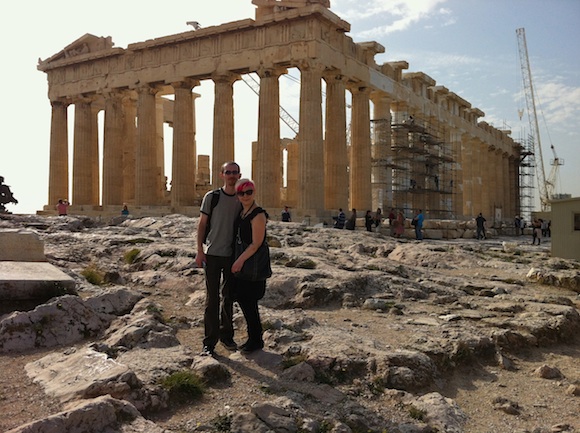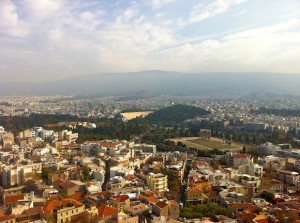 Probably the most iconic and best known of the acropoleis scattered across Greece, the Acropolis of Athens has a rightly deserved place upon the World Heritage list.
the Parthenon or the Temple of Athena Parthenos – Athena the Virgin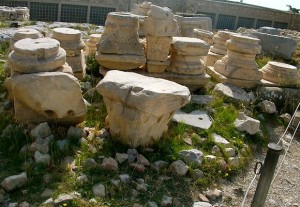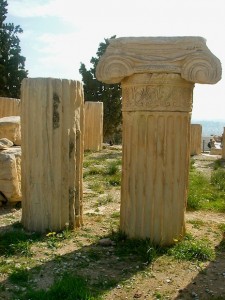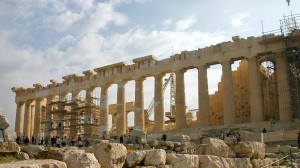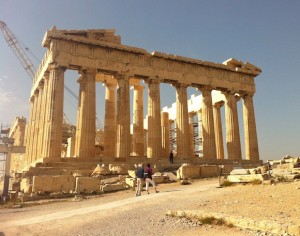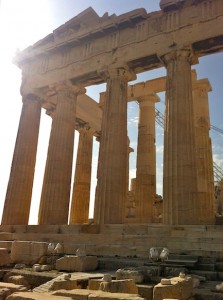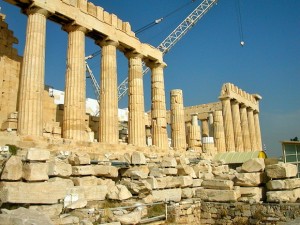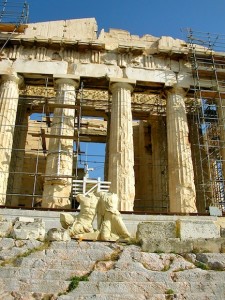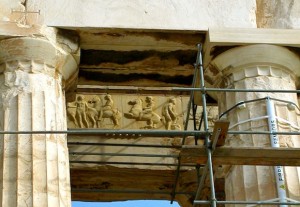 the smaller companion Erechteuem temple – aka temple of the old ones and the reason Nic's throwing squid-face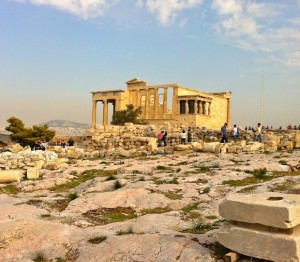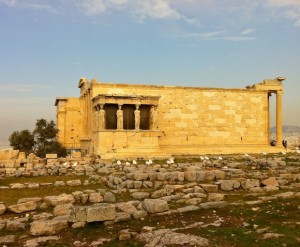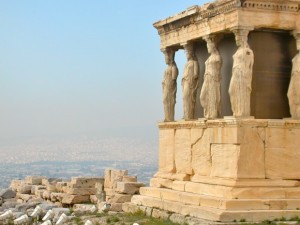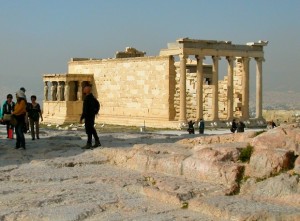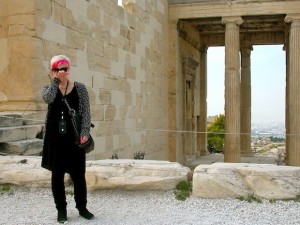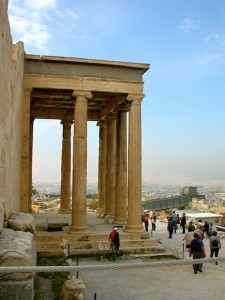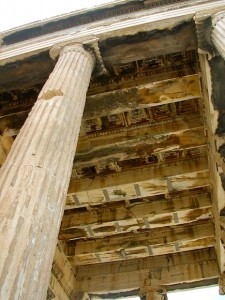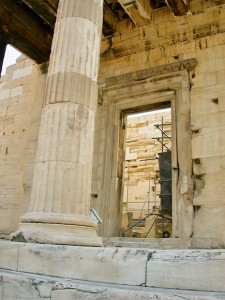 Theatre of Dionysus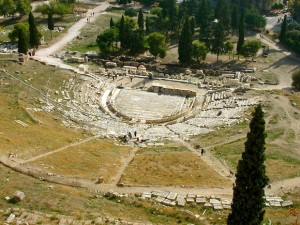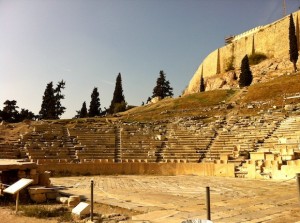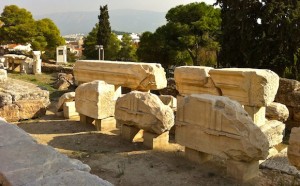 Theatre of Herodes Atticus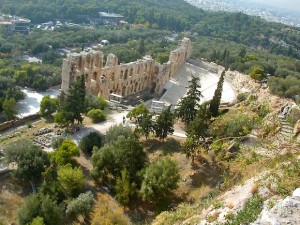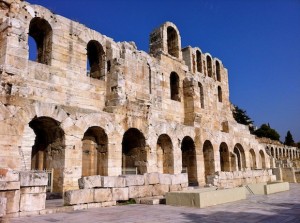 And with ongoing restorations nearing completion – a project originally started back in 1975 – the Acropolis is a must-see for anyone visiting Athens.
Plus you really can't go wrong with a $12 Euro admission.
Tip: Tours typically take you by way of the southern entrance, but that means competing with the crowds, as it's a popular spot with tourists and locals alike, you can instead take the less frequented north entrance and come up into the Parthenon first, before descending back down to the theatres. Also make sure to wear a pair of comfortable walking shoes with a good tread as it's a bit of a climb, and a lot of the terrain is rather uneven.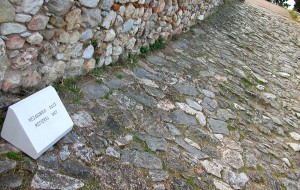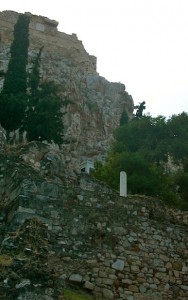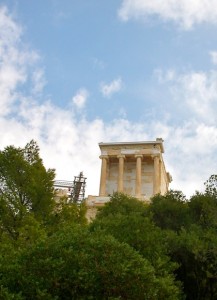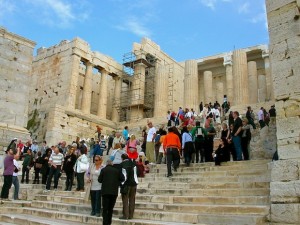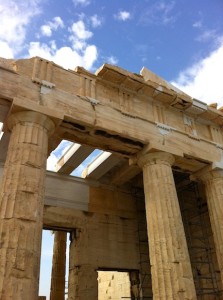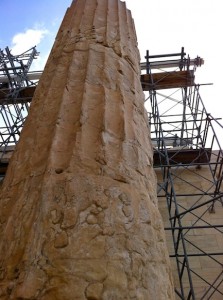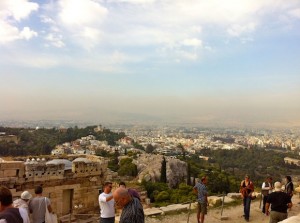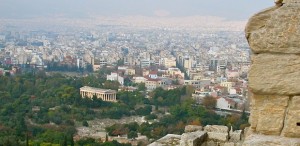 Surviving artifacts from these sites can be found in the Acropolis Museum on the southern slope of the Acropolis.
Getting to the Acropolis is relatively straightforward process, as the transit system has been laid out to facilitate your transportation to it and other prominent sites around Athens, and is not only a cheap alternative to a cab – having paid about $3 Euro round trip – but also a quicker way to get around the city as the traffic looked pretty heavy during the weekdays.
Not to mention if you do manage to find yourself lost – or in our case turned around due to some maintenance happening on one of the tunnels and a closure of the platform our train would be on – the locals are friendly and will help give directions.
Tip: However do be warned that pickpockets are notoriously bad on the Athens metro, and that you should do as the locals do and keep a good eye on your belongings – especially during rush hour as the trains can be pretty packed.