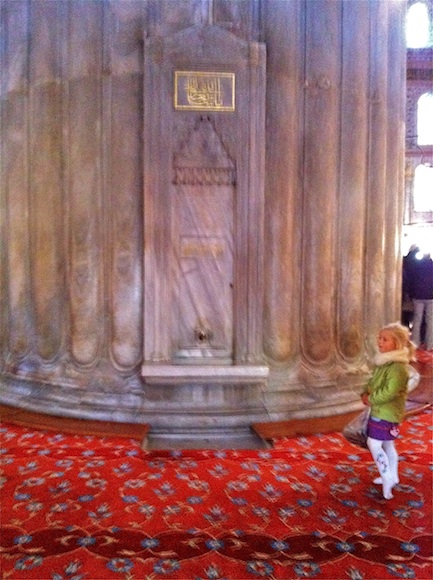 The design of this mosque must be accredited to the culmination of over two centuries worth of Ottoman mosque and Byzantine church architecture. Merging elements from the neighboring Hagia Sophia with traditional Islamic design it is considered to be the last great mosque of the classical period with construction being completed in June 1616.
However some of the glass panes used within the mosque for the dome windows were received as a gift from the Signoria of Venice. And in present day all of the coloured glass has been replaced by modern fabrications.
The many lamps which first adorned the mosque were covered with gold and gems, but are now on display in museums. The floors are covered with carpets donated by Muslims and are regularly replaced as they are worn out.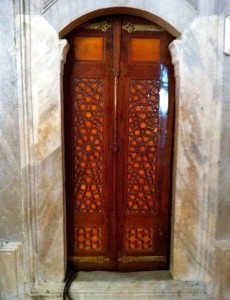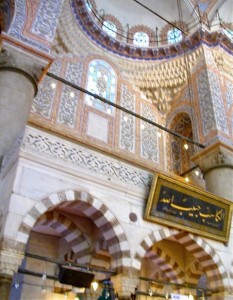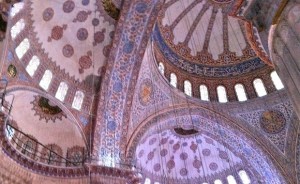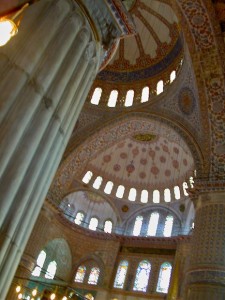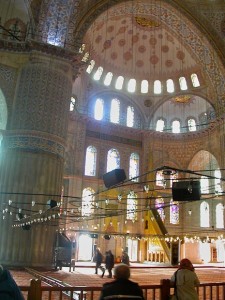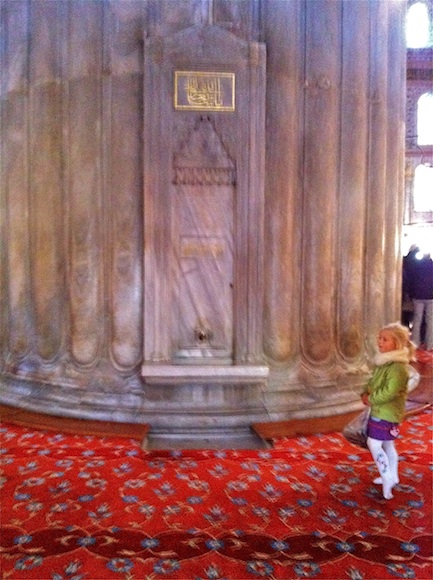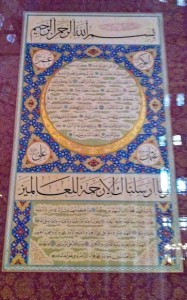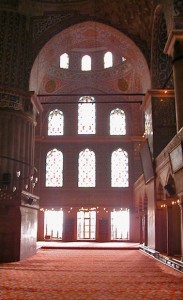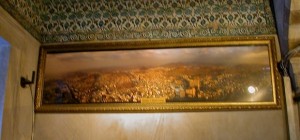 With the exception of turrets that were added to the corner domes, both the forecourt and the Blue Mosque were built with the same façade, and the court was constructed almost as large as the building itself.
The controversy caused by its construction and the incorporation of six minarets into its design was only settled after a seventh minaret was added to the Masjid al-Haram, the Grand Mosque in Mecca.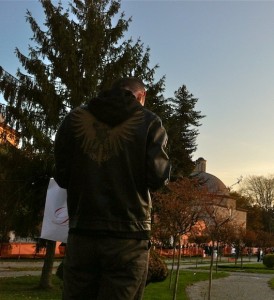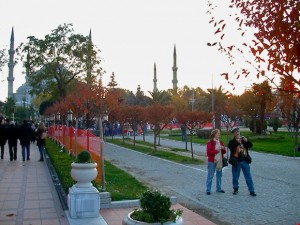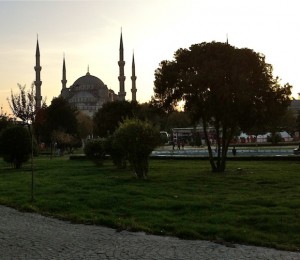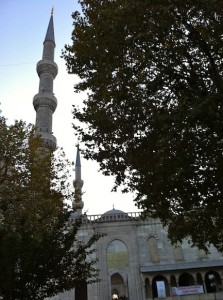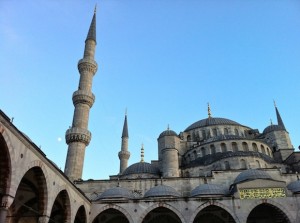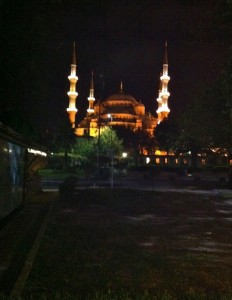 The Blue Mosque is the only other Islamic place of worship to have been graced by a papal visit – Pope Benedict XVI visited the mosque on November 30, 2006, and was accompanied by the Mufti of Istanbul Mustafa Cagrici, and the Imam of the Blue Mosque Emrullah Hatipoglu.