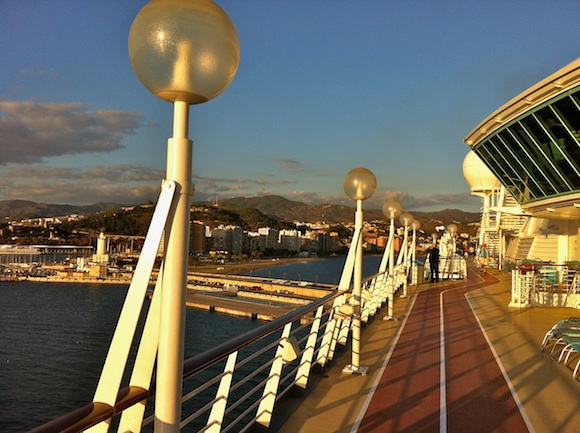 With over half a million people still calling Malaga home, its population not only makes it the sixth largest city in Spain, and the largest southernmost city of Europe, but it is more importantly it's continued inhabitation which is significant, as it makes Malaga one of the oldest cities in the world with a history spanning 2,800 years. Founded around 770 BCE by the Phoenicians thanks to it's position on the Costa del Sol on the northern side of the Mediterranean Sea, the port city has changed numerous hands as civilizations have risen and fallen.
Having been one of the Iberian cities where Muslim rule persisted the longest, thanks to its dominion under the Emirate of Granada, signs of these, and other archaeological remains and monuments from these periods transform the historic city centre into an open museum, displaying a rich history spanning almost 3,000 years. And it is this rich artistic heritage that has earned it nomination as a candidate for the 2016 European Capital of Culture. Tourists however more often come to visit the birthplace of Pablo Picasso and the Meseo Picasso Malaga.
Thanks to this, and its subtropical-Mediterranean climate – with a low of 7 C (45F) at night during the winter months – Malaga's main industries are understandably tourism and construction. And thankfully the port facilities are undergoing a major facelift, given that the harbor is considered the second busiest cruise port of the Iberian Peninsula, this renovation is long overdue.
Tip: If you do decide to go in winter, try and get there for the 28th of December. Every year the Fiesta Mayor de Verdiales is celebrated – Spain's April Fool's Day – and the nearby villages hold troupe competitions while copious amounts of food, wine, and music are offered, and have been known to spawn parties numbering thousands of participants well into the middle of the night.