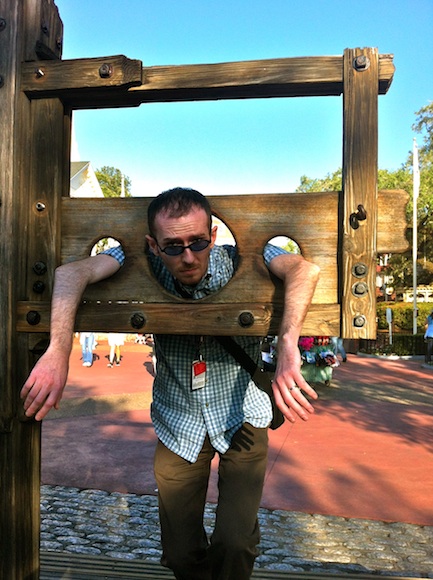 Home to cowboys and Indians, pioneers and gold rushes, Frontierland is where guests go to visit the 19th century American Old West. Premiering with the opening of the Magic Kingdom in 1971, this area of the park has undergone considerable expansion and renovation, growing from just two attractions and a Walt Disney World Railroad station, to home of both Splash Mountain and the Big Thunder Mountain Railroad – which was unfortunately closed while we were there.
Adjacent you can walk through to Liberty Square, and back through time to visit 18th century Revolutionary America. Exclusive to the Magic Kingdom, Liberty Square was originally conceived as an annex to Disneyland California's Main Street USA, but as they were reviewing plans for the Magic Kingdom in the late 1960s, a decision was made to focus on the American Revolutionary War, likely due to the upcoming Bicentennial, and so Liberty Square instead became incorporated into the Magic Kingdom design.
Further adding to its uniqueness, the replica of the Liberty Bell which calls the Square home, is the only bell ever to have been cast from the same molds used to make the actual Liberty Bell.
Those looking for something a little more frightening can find the Haunted Mansion here. While one of the more popular attractions in the Magic Kingdom, the ride moves you along relatively quickly, and can accommodate upwards of thirty guests at a time. Disney has also done a great job enhancing the line into the ride, and so we'd highly suggest taking the more scenic graveyard route, and play with some of the interactive queue they've added there.
This is also the alternate area where you can sign up for and get your spell cards as a Sorcerer of the Magic Kingdom behind the Ye Olde Christmas Shoppe.