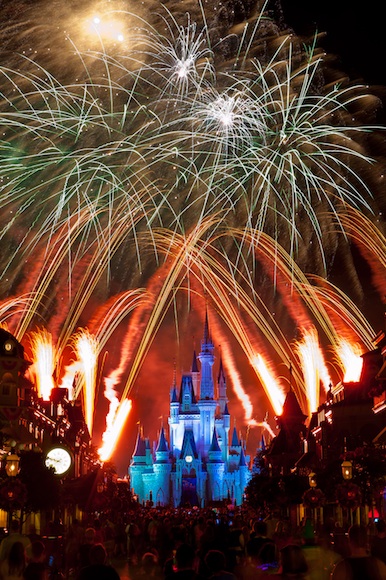 When you first pass through the gates at Disney World you're transported through time to early-twentieth small-town American featuring influences from across the country. And while this area is largely lined with shops selling merchandise and food, it's one of the only places in the park you can find espresso, so make sure to hit the bakery if you need an extra boost.
Interestingly the buildings along Mainstreet have been constructed with each consecutive story being shorter than the previous, creating the impression that the buildings, and even Cinderella's Castle beyond the street, appear taller than they might otherwise be, through the technique known as forced perspective.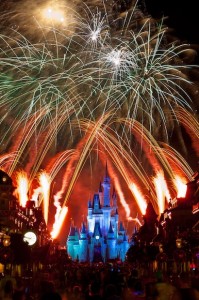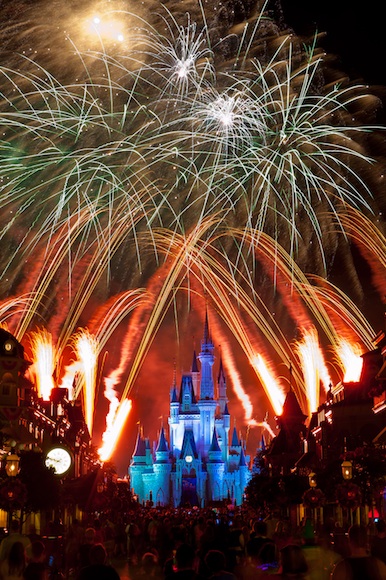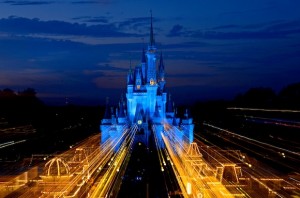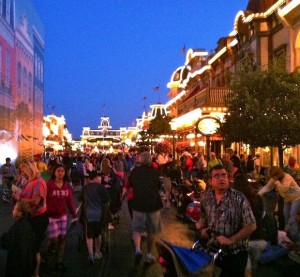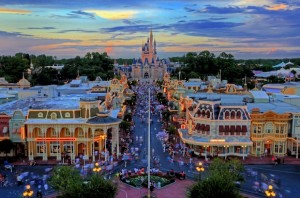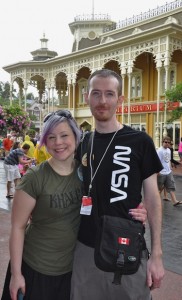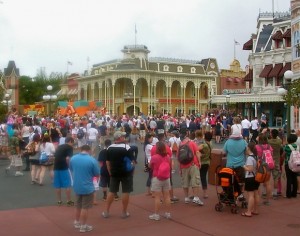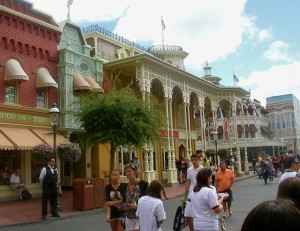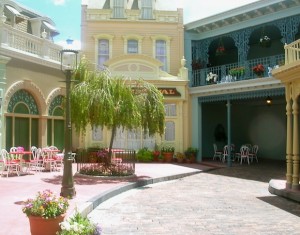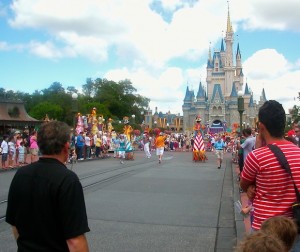 The train station for the Walt Disney World Railroad is directly above the main entrance, and is great for quickly getting you around to the other parts of the park – servicing Fantasyland and Frontierland – and is a wonderful break from many hours of walking. It also seems like a likely spot to have a character encounter, as we noted Pluto commanding an impressive line while we made our way into the park.
Guest Relations can be found in the city hall, and the place you want to stop by if you want to get one of their Disney celebration buttons. Well worth it if you're there for your birthday as Nic attests. Even if just for the little bit of extra attention the cast members give you when they spot the button. Directly adjacent is the Firehall, one of two locations in the park where you can sign up and get your spell cards as Sorcerers of the Magic Kingdom, and the place where emergency personnel can donate badges from their units.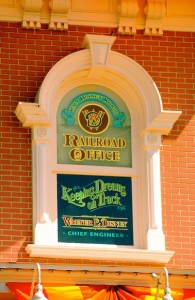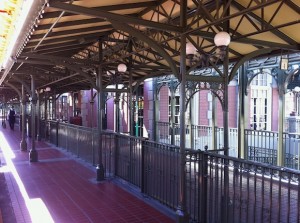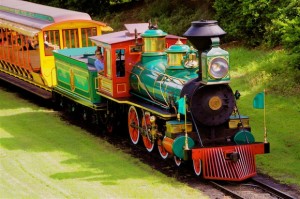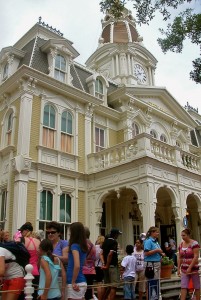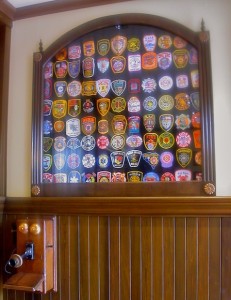 Nearby is another likely spot to come across one of the characters signing autographs and taking pictures.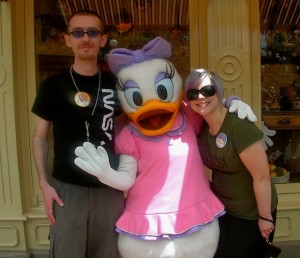 The town square theatre is not only a great place to meet Mickey – and Minnie to the surprise and joy of Nicole – but also three of the Disney princesses. The fast pass for the character greets is even just around the corner from the theatre, which really allowed us to maximize our time on Mainstreet, before moving on.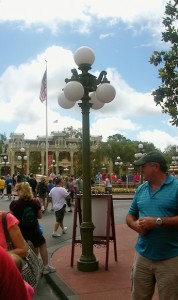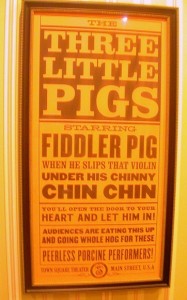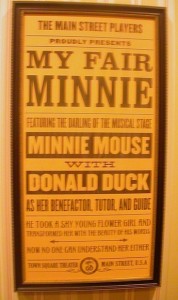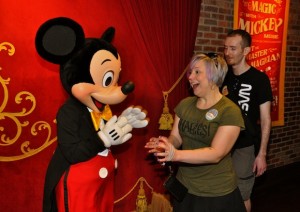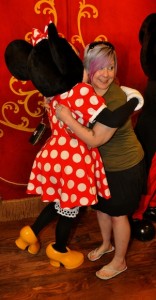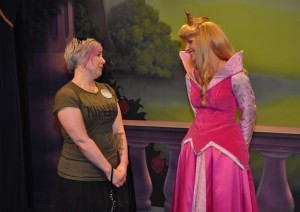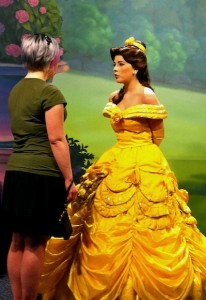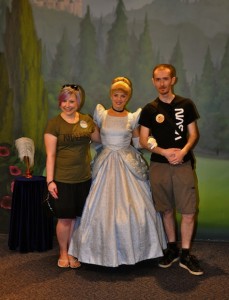 And along the way you might even stumble across the Dapper Dans barbershop quartet.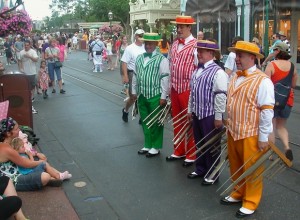 Tributes to the co-founding Disney brothers, Roy Disney sitting with Minnie Mouse in Mainstreet's town square, while Walt Disney and Mickey Mouse can be found standing in front Cinderella's Castle, can be found here.