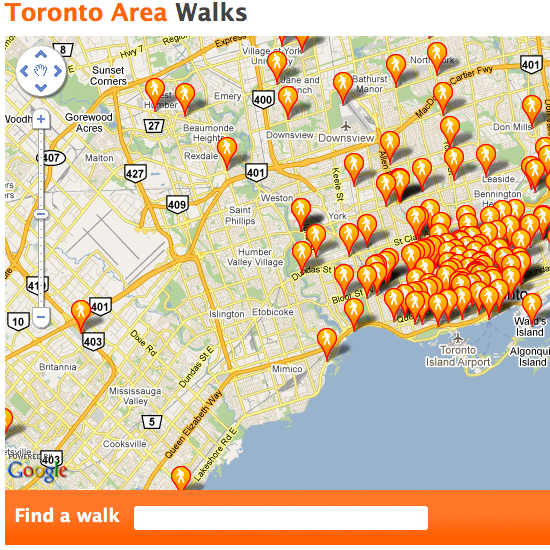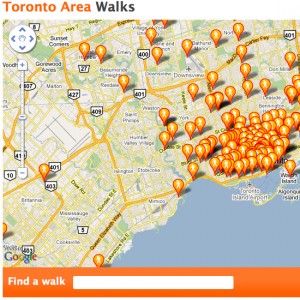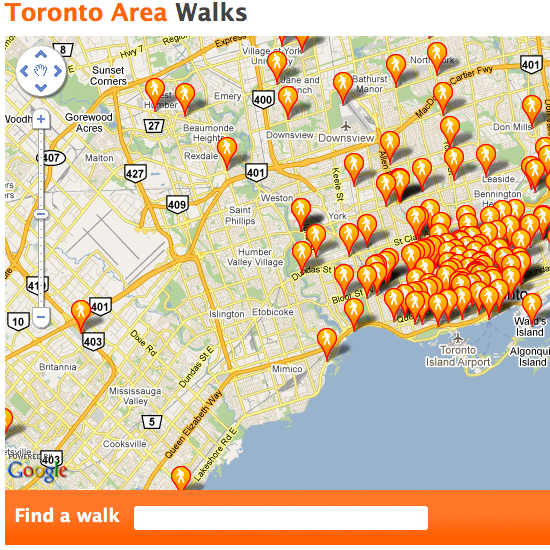 The first weekend of May is again upon us, which not only means the patios will start to open across the city with many Torontonians braving even cool weather for a chance for some sun and their favorite drink, but also that people will once again be taking to the streets this weekend to remember urban thinker, writer, and activist Jane Jacobs, and hopefully learn something new about their city.
Champion of residents and pedestrians, Jacobs moved to Toronto in the late 60's and so it only seemed natural that something be done to honour her memory. Since 2007 the walk has been held annually, inspiring people to get out and meet their neighbors and rediscover the communities they live in.
As usual there's numerous walks available for the weekend, making it impossible to participate in them all, so here's our top five picks for the fifth annual Jane's Walk weekend:
City as Urban Playground: For the young and young at heart, this tour will take you through the PATH system and the 'underground city' it connects beneath the busy streets of Toronto. Not only will this encompass a tour of the public art and architecture of downtown's financial district, but kids along for the walk will be treated to a treasure hunt.
Exploring the Fringe and its Food: While a lot of great food can be found in the downtown core, it's not the only place in Toronto to get great eats, and this Albion Road walk intends to prove just that. Become a tourist in your own city and travel out to Toronto's fringe for a tour of the area's South Asian, Caribbean, and African communities and the impact that's had upon the local cuisine.
How Food has shaped Parkdale: For foodies looking for something a little more central, you need travel no further than Parkdale this Sunday afternoon. This walk will take you through the diverse community of Parkdale, where you'll discover not only Tibetan cuisine, and the Sorauren Farmer's Market, but learn about local community efforts like the gardens and PARC kitchen.
Hidden Laneways of Ward 19: With the improving weather many are breaking out their bikes and taking back to the streets, for which this "walk" makes a great opportunity to brush up on some alternate routes for avoiding traffic and the many one-ways that bisect the busy downtown streets. Led by the Toronto Cyclists Union, you'll also be treated to a tour of noteworthy graffiti tucked away around the downtown laneways.
Trinity Bellwoods Park: For those wanting to explore the city's history, join the walking tour of Trintiy Bellwoods Park this Sunday where you'll learn about the 200 hundred year old Bitternut Hickory Tree which calls the park home, the role the park played in the War of 1812, and what happened to the Garrison Creek which used to run through it.