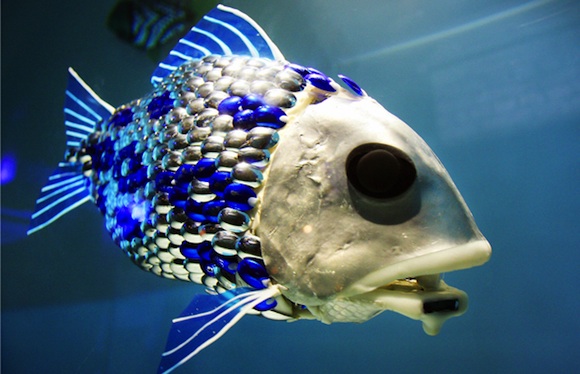 Presently the process for analysis and detection of pollutants in seawater can take up to weeks as a sample must be collected and then transported back to land for examination. SHOAL has instead developed artificially intelligent fish they believe can take this analysis from the usual weeks to mere seconds, thanks to inbuilt chemical sensors and on board WiFi systems for communication back to land. Allowing for quicker action to be taken.
Originating with Professor Dr. Huosheng Hu at the University of Essex, the British technology firm BMT Group Ltd. has expanded upon Dr. Hu's research, and seems to have a promising platform for monitoring our ocean waters. Capable of moving up to 70 KMH (43 MPH) while being smart enough to map its location and report back any findings it might come across while on patrol, SHOAL promises to be a much needed step in the ongoing struggle for cooperative management of the planet's resources.
If the tests off the Northern Spanish port of Gijon prove successful with the less ornate ocean models, SHOAL hopes to have the fish in mass production for cheaper than the current $31'000 price tag.
You can read more about the fish and read an interview with BMT's Senior research scientist Luke Speller at the BBC.