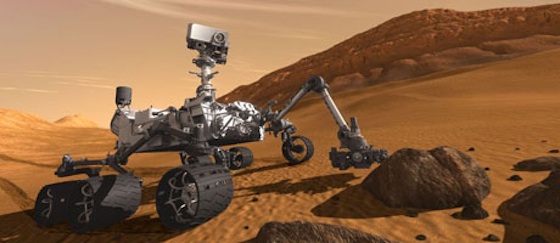 Over the long weekend here in Ontario, Nic and I were fortunate enough to have the chance to attend the Canadian Space Agency's tweetup at their headquarters in St. Hubert for Curiosity's landing on Mars this past Sunday (August 5th).
We also got to return later that morning and get a tour of the facilitates and hear from a number of lecturers on the work they're doing there and the CSA's plans for the future. While we're still working on processing the footage we have of their Rover testbed and some photos we took while we were there, I came across this great video from the folks over at Phd Comics providing a tour of Curiosity and its intended purpose there on Mars.
Hope you enjoy this in the meantime!