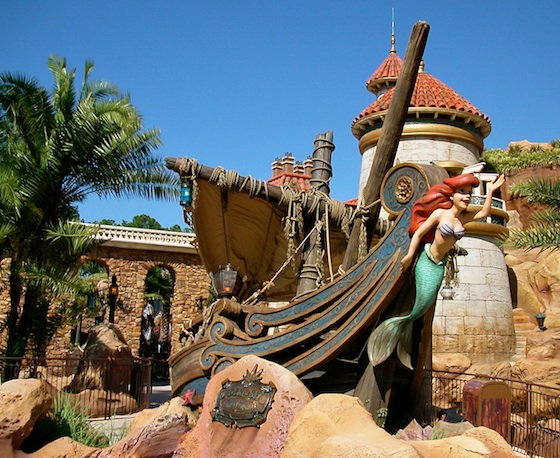 For my 2012 birthday we decided to go back to Disney World and take advantage of both the Not-so-Scary Halloween being held at the park for the month of October, and the International Wine & Food Festival that's currently over at Epcot's World Showcase, but in true Disney fashion while we were visiting the Magic Kingdom on my actual birthday the new Fantasyland expansion opened with a dress rehearsal.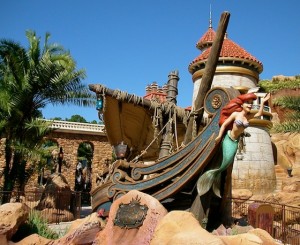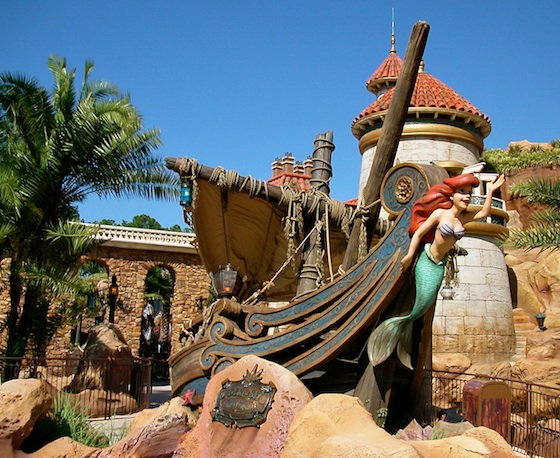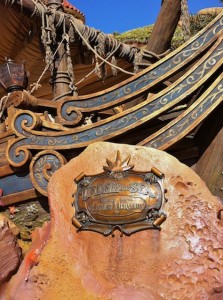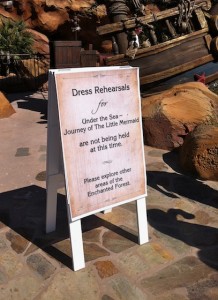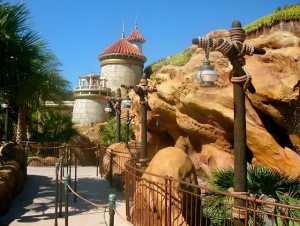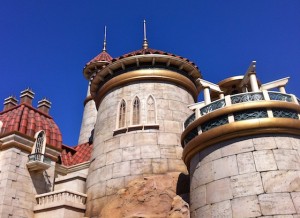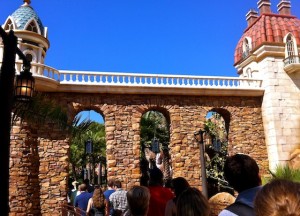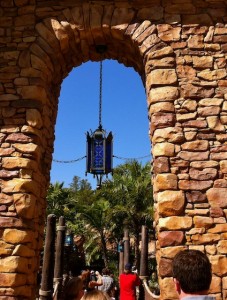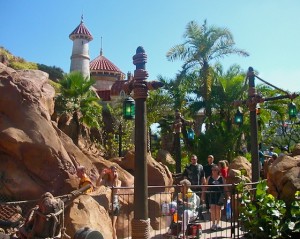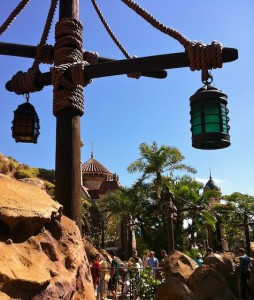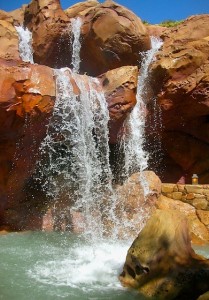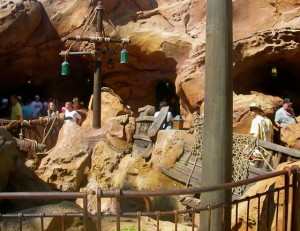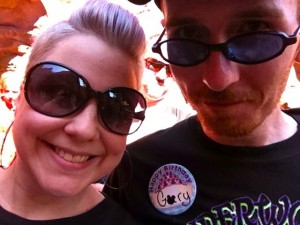 Despite the sign to the contrary – the Journey of the Little Mermaid having been shut down due to "rough seas" – Nic noticed that it was again letting people on, so we quickly jumped in queue to get a first glimpse of the new ride. While the line moved pretty quickly, it's probably one of the longest lines they have at the park. A likely sign that they're expecting it to be popular. Disney however has really learned the art of keeping their guests entertained, even as they have them lined up for thirty minutes at a time. And this ride is certainly no exception. After passing through a mockup of the castle walls and a twisting path that takes you into the side of a rocky outcropping, the interior proves a cool respite from the hot Florida sun. This first section houses a collection of debris and artifacts from the surface world. Scattered amongst them are interactive portals that guests can direct small blue crabs in the task of collecting the human articles from the scenes. At the end of this section Scuttle cracks some jokes while commenting on the items returned.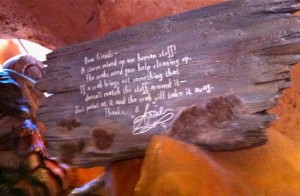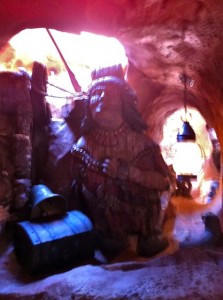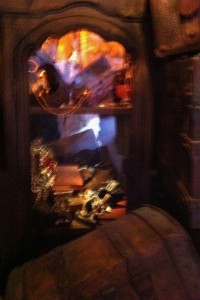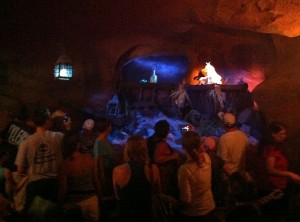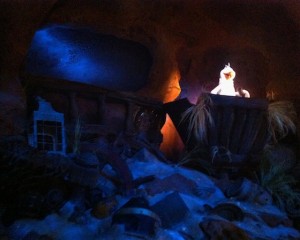 Continuing along the subterranean queue you pass beneath the castle walls into a chamber depicting various sea monsters before arriving at the final stretch and your awaiting clam. The ride like the footage runs just over 6 minutes long. Our apologies for it being a little out of focus at points as the camera was having trouble with the shifting light. Audio however is really good and you can hear most of the music.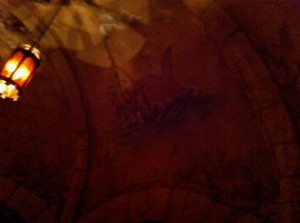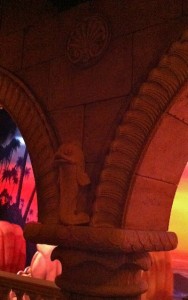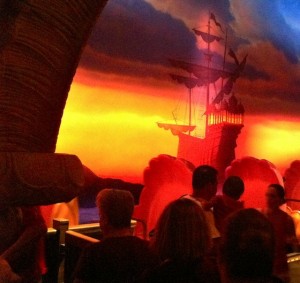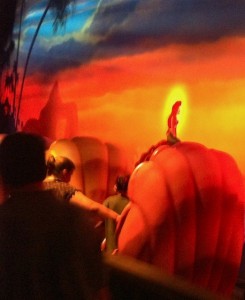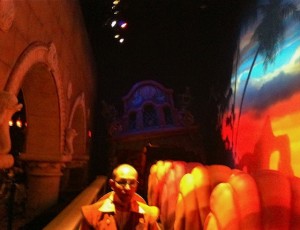 Nearby you can also find Ariel's Grotto where the Little Mermaid is available to meet guests and take pictures in her aquatic form.