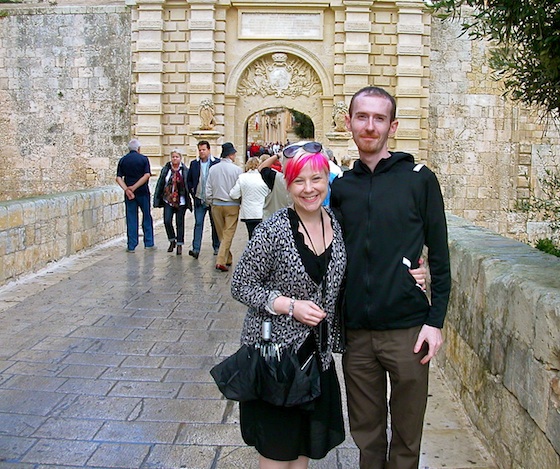 It's been a while since we've made a Game of Thrones post – long enough that there's a new season past, and one about to shoot!
It's also been almost a full year since we visited Malta, where all did not go to plan. We were ready to go on our planned driving route, but after a very short drive, it became apparent that driving on the wrong side of Maltese roads was a bit of a challenge for me. It was also a bit of a challenge for my dad, who drives an Ambulance for a living, so that's saying something. Be warned, if you plan on driving around there, that city roads are narrow, drivers are quick, and there's a ton of roundabouts.
We did make it up to Mdina, the walled city that first served as the gates to King's Landing – and it's a city very much worth visiting, even on a chilly, rainy day. Of course, we had to take a photo in front of the gates of the biggest city in Westeros.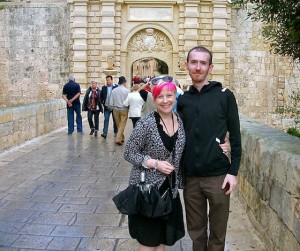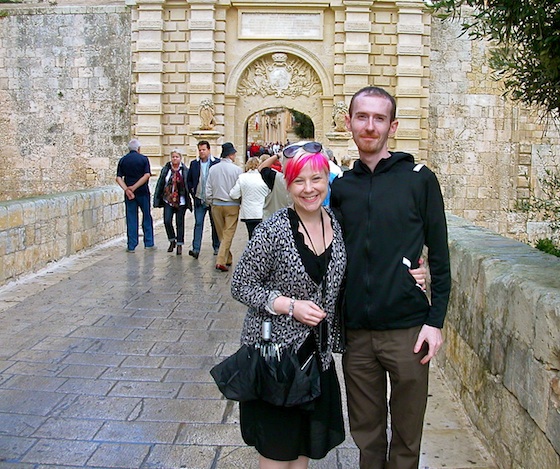 So, though this tour might be difficult to manage in a day, here's the rest of the Season 1 Game of Thrones Malta locations!
Near Mdina, Rabat (literally Arabic for suburb) has the St. Dominic Convent where Ned confronted Cersei in the godswood over the parentage of her children. It seems that the church itself is available to visit, and I have seen photos of the inner 'godswood' area, but I'm unsure how they take visitors. I imagine if you're respectful, all should go well. You can also visit a memorial to Pietru Caxaro, Malta's first known philosopher.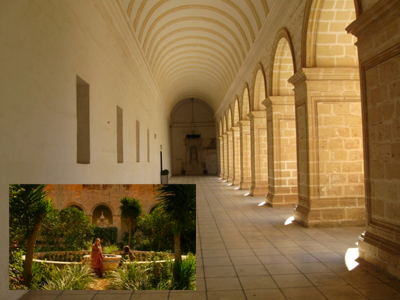 And just a few minutes out of Rabat is the Mtahleb Valley, where Daenerys' final, stunning scenes were filmed.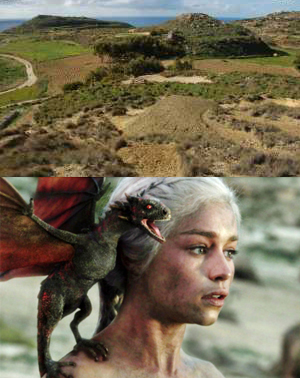 The residence of the President of Malta, San Anton Palace in nearby Attard, also was used for parts of the Red Keep.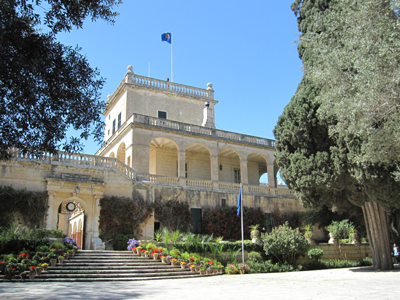 In the west of Malta, Verdala Palace, the President's summer residence, was turned into Illyrio's manse. The Palace is next to Buskett Gardens, a favourite spot for Maltese to visit. The only woodland left on the islands due to shipbuilding and agricultural deforestation, it was planted by the Knights Hospitaller as a hunting ground. The Gardens have vineyards, oranges, olive and lemon groves and dense woods, with paths and trails for walking.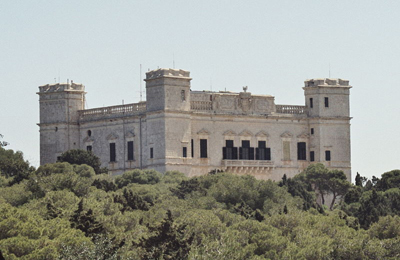 Manikata, a village in the north of Malta, was made into the Village of the Lhazareen for the scenes there, while Daenerys & Drogo's wedding scene was filmed near tourist town Dwerja on the island of Gozo. It was shot at the Azure Window, a stunning rock formation that frames the bay beyond. Sadly, the arch is expected to erode in the next few years, and will be renamed the Azure Pinnacle when it does. Ferries to Gozo run throughout the year, but ferry service is quite limited in the winter.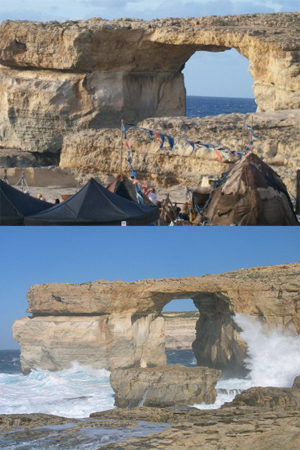 Want more Malta? TourAbsurd has a great photo of the Venus of Malta, similar to the Sleeping Lady we saw at the Hypogeum. Also, visit Part 1 of Malta's Location of Thrones!
Have you been to Malta, or other GOT locations? Let us know!