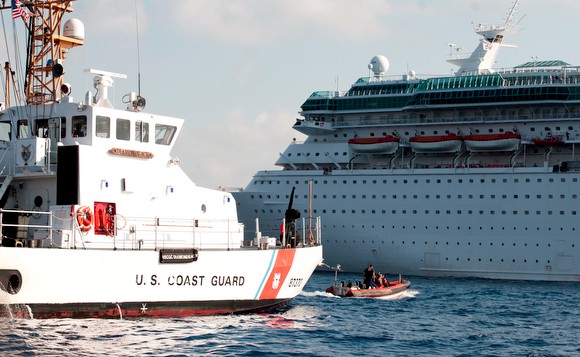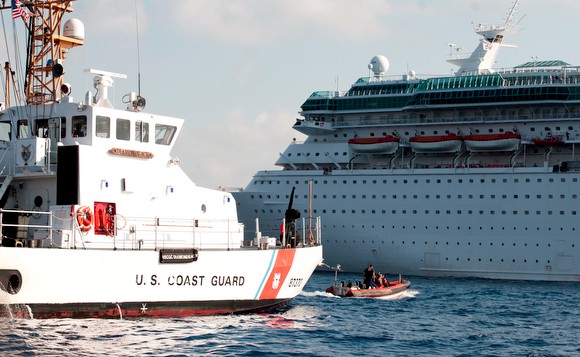 As you know, we've cruised a few times, and covered it here, and though we've cruised the now-somewhat-beleaguered Carnival Cruise Lines, we had no issues during our short trip. In fact, we really enjoyed our time on board the Imagination, and liked the Carnival experience more than the Royal Caribbean in some ways. (Given there's so much discussion on differences between the two, we may have to do a comparison sometime.)
However, given Carnival's recent issues with their ships and the fact that we're hoping to do a Carnival cruise shortly both have made us a little concerned, when travel issues, mishaps and warnings usually don't bother us too much. We like to be cautious and forewarned, but not paranoid… but when multiple ships have mechanical issues, you begin to wonder about safety and how much attention is being paid.
(As an aside, I was the drunkest I've ever been during a pre-castoff safety drill on a Carnival ship… and I kind of wonder if that was a bad idea!)
What does make us feel a bit more secure, however, is this recent Gadling article on how the US Coast Guard and other agencies are coordinating to ensure cruise ship issues near US waters are handled quickly and seamlessly. This past week, Operation Black Swan joined emergency response teams from the cruise industry with key Bahamas government agencies to test the emergency system in place.
How complicated is the system? Aside from the Salvation Army and Red Cross, there were three cruise lines, three Coast Guard ships and two Bahamian agencies involved! We're glad to see that there's drills like this happening… no matter how rare these malfunctions may be. Check out the full story at Gadling.
What's it like to have a medical rescue at sea? Here's some video from The Weather Network: