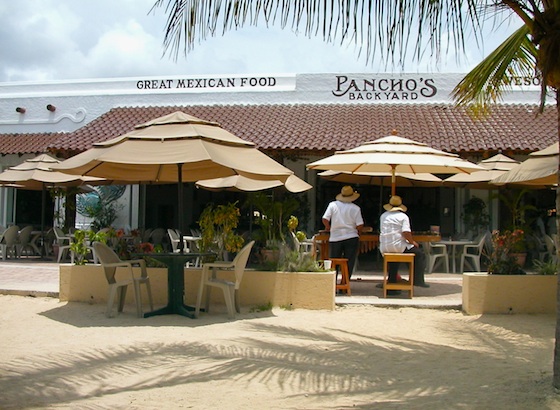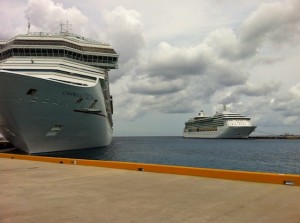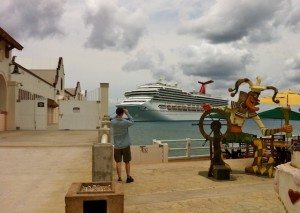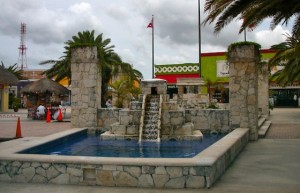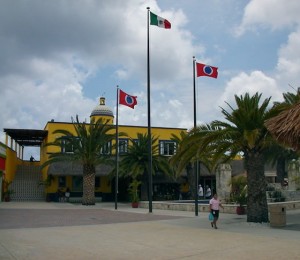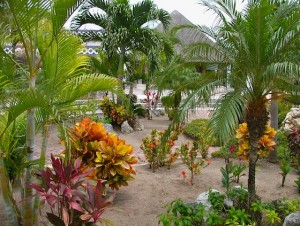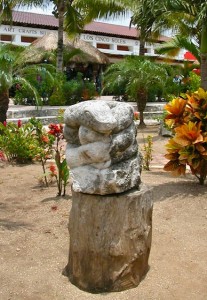 Since our failed attempt in 2010 to take some culinary classes in Cozumel, we had hoped to try again when we went down for Nicole's 2013 birthday. Unfortunately the chef in question wasn't available while we were down there, and so we ended up deciding to play it by ear when we got to the port. And while we didn't manage to get out of the port itself, we did get a lot of shopping done, and discovered some of the best Margaritas we've had in some time. Tucked away at the end of the port harbor Pancho's Backyard offers a quiet place to sit and enjoy some music along with your traditionally made Margaritas' and authentic Mexican food.
Short video of us feeding some of the birds while we were at Pancho's Backyard (runs just over a minute long). Our apologies for it initially being shaky.
These drinks however are no joke, and just after one and a half each left us pretty drunk. So much so that there are actually parts of the trip back to the ship that I don't remember, which has frankly never happened before, and included us trying on Lucha libre wrestling masks, to which Nicole had to show me the photographic proof before I'd believe her, and a visit to the Ron Jon's surf store. So while you should certainly stop by and enjoy a drink and some Guacamole, be conservative with the number you decide to have. Otherwise you might end up coming home with some things you hadn't planned on.