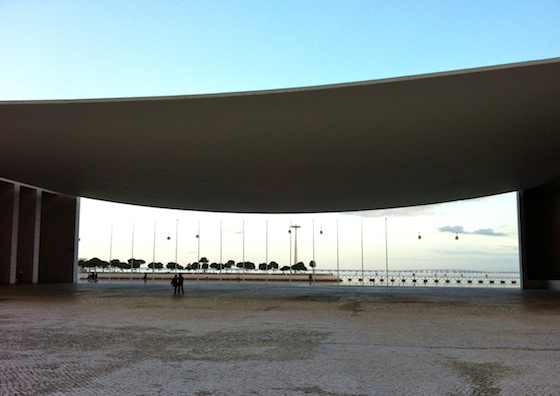 Like most metropolitan cities, Lisbon is surrounded by many satellite cities or suburbs, and is estimated to have more than one million people pass through Lisbon each day for business or employment from these communities. Among the many industries that call the city home, it boasts the largest and most developed mass media with several leading television networks, radio stations, and newspapers headquartered there. Lisbon is also Portugal's banking centre and a major player in international banking when the Euronext Lisbon stock exchange began participating back in 2007 with the stock exchanges of Amsterdam, Brussels, and Paris with the New York Stock Exchange to form the multinational NYSE Euronext system. But despite all this the city has remained true to its more traditional roots and continues to support a healthy shipbuilding and fishing industry.
Despite having been introduced during the nineteenth century trams remain the traditional form of public transportation and with the exception of the more modern Line 15 continues to employ small four wheeled trams dating back to the early twentieth century – the earliest examples can still be seen in the Public Transport Museum. These distinctive yellow trams have become an icon of modern Lisbon tourism, but thanks to their size remain best suited for traversing the steep hills and narrow streets of the narrow city – which we certainly appreciated when we made our way up the Alfama district and the Castle of Sao Jorge at its top. This antiquated transportation is connected to an otherwise modern and far-reaching network that reliably serves Lisbon's needs and considered one of the most livable cities in the country.
But however modern it does becomes Lisbon is a city still rich in architecture. Crossed by historical boulevards and monuments, numerous Romanesque, Gothic, Manueline, and Baroque constructions can be found. Some areas have even earned the distinction of a UNESCO designation, and become an active cultural centre for Portugal hosting numerous festivals over the course of the year.