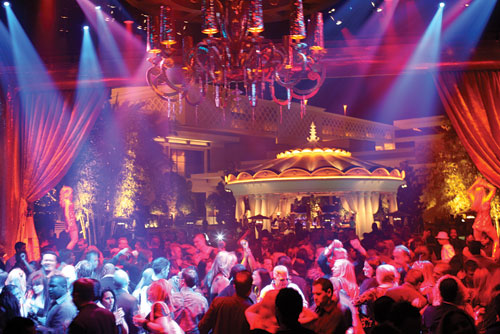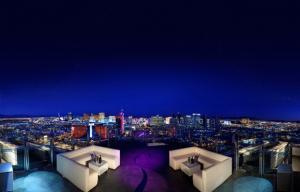 Gary and I love Las Vegas. We married there over ten years ago, and have always planned to go back — and as I've found some time this summer, and found a great deal through Flight Centre, I'm headed down to the Aria Resort and Casino for a few days with our friend Kenny. As you likely know, I love to gamble, so I'm excited about that — and have set my budget, which is always key.
I also love to go dancing, as does Kenny, so we wanted to look into going to clubs, but were leery of long lines and expensive bottle service. Apparently, that doesn't have to be an issue with a bit of planning and the right website! It sounds like it might be too good to be true, but FreeVegasClubPasses has a five-star rating on Yelp, with tons of glowing reviews on their site and on TripAdvisor and Facebook. You just sign up to visit one of their featured clubs on your first night, and you can get access to almost any club, pool club or lounge in Vegas for the rest of your trip.
I mistakenly put us on the guest list a month early — here's what a text from them looks like: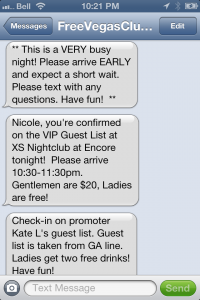 Chris Hornak, the man behind FreeVegasClubPasses, has been so awesome and responsive even before we've gotten down there that I thought I'd ask him for his top tips for partying in Vegas for our readers. Here's what Chris had to say: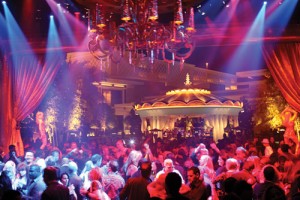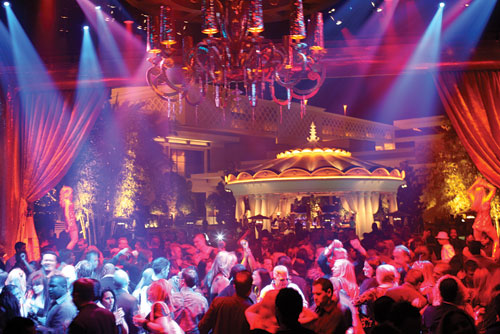 Top Tips for Clubbing in Vegas:
1: Look up clubs beforehand, choose what fits you best & sign up for free VIP list on freevegasclubpasses.com!
2: Dress to impress, be early & get ready to party!
3: Choose your friends wisely, they'll be a big factor in how much fun you have. (So true! – N)
4: Let us know how we can help, your good time is our priority!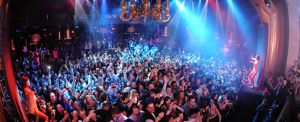 We'll have a review of our experience, with special guest reviewer comments from Kenny, when I come back from Sin City!