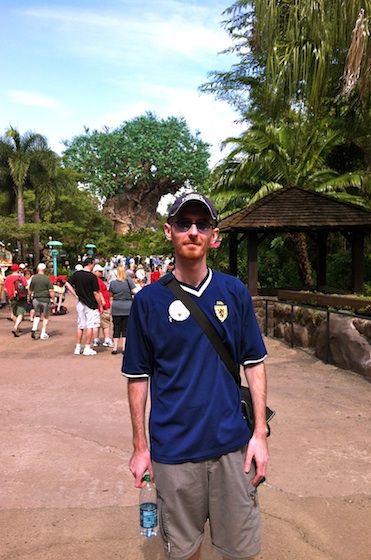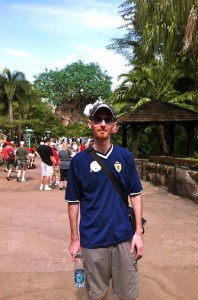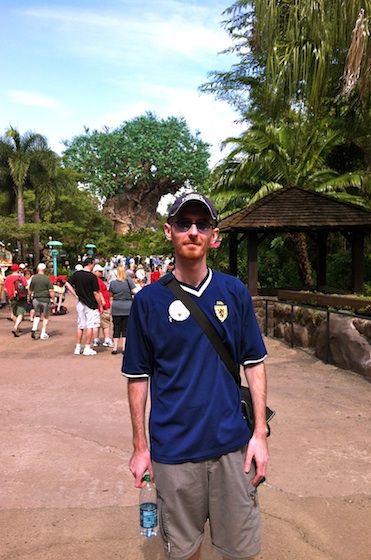 Stretching across almost 600 acres of land, Disney's Animal Kingdom is larger than the majority of zoos found in North America and as a result able to care for a number of species. Right off the park's main entrance for example is the Oasis which not only provides a guest services counter and access to the Rainforest Café restaurant, but features habitats for over twenty species of animals before leading you deeper along the main path into the park and onto Discovery Island. Serving as the Kingdom's central hub connecting to the other sections of the park, the small island on the middle of the Discovery River waterway is also home to the iconic Tree of Life and over twenty species of animals. From here visitors can venture into the fictitious east African village of Harambe where several animal exhibits can be found, and the boarding area to the Kilimanjaro Safaris where the park's African population of over thirty animal species can be found roaming acres of savanna habitats, or along the adjacent Pangani Forest Exploration Trail whose forest is not only home to myriad animals, but an aviary population of over twenty species of birds.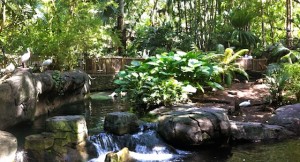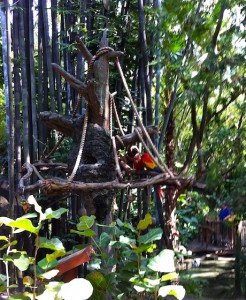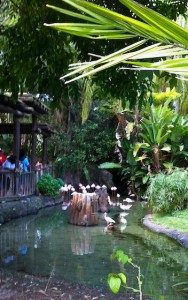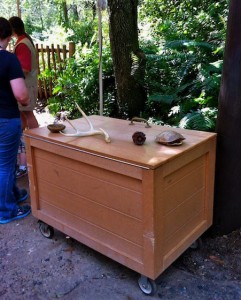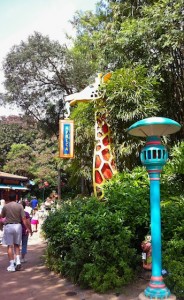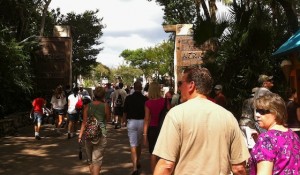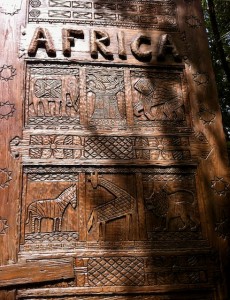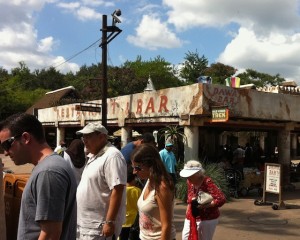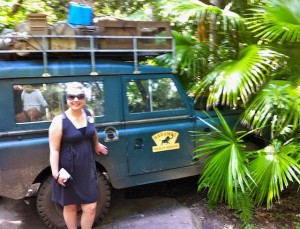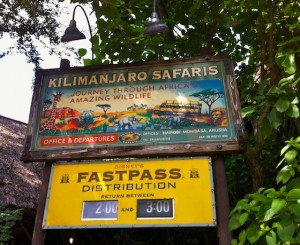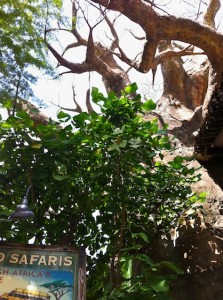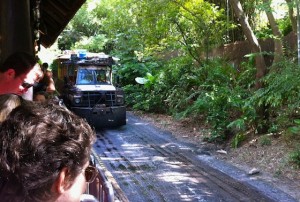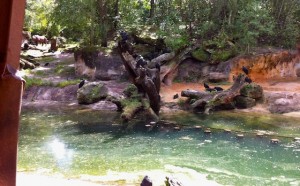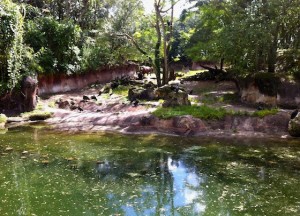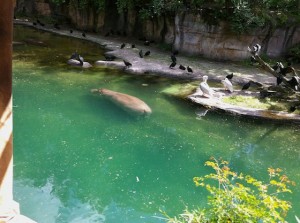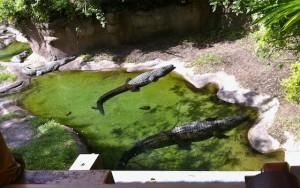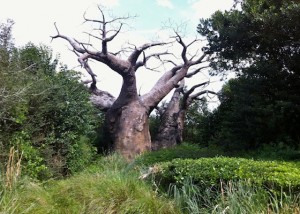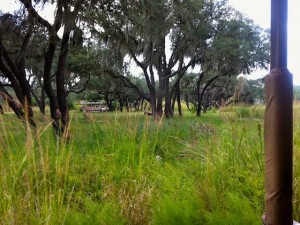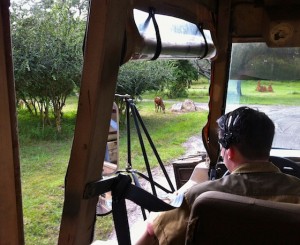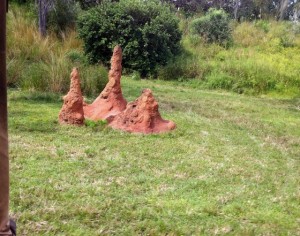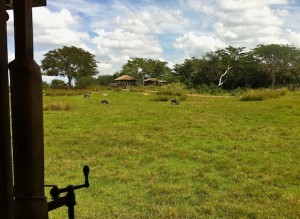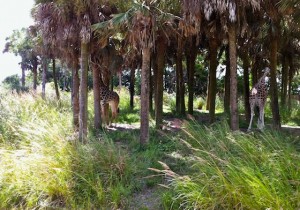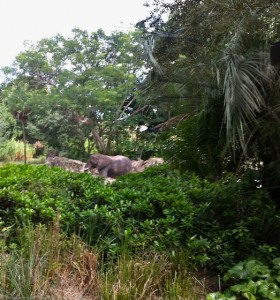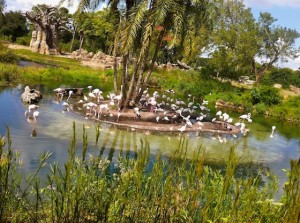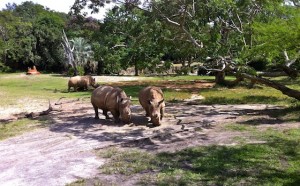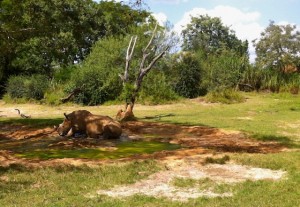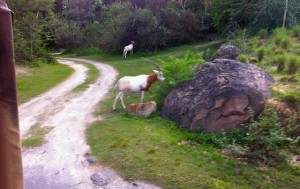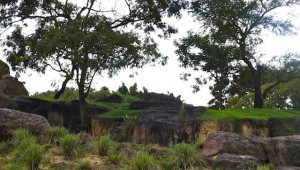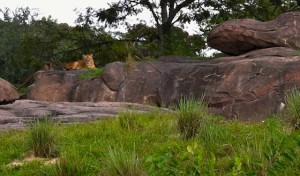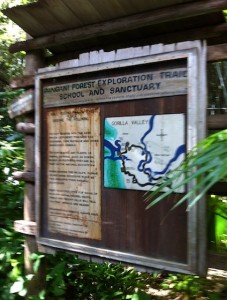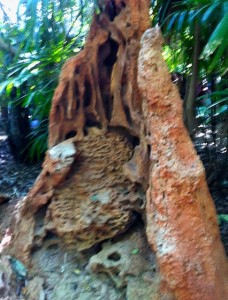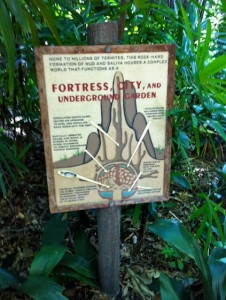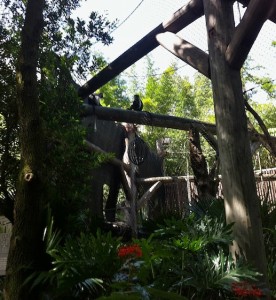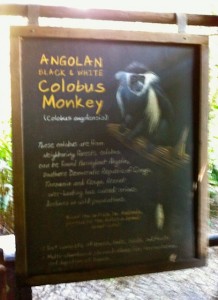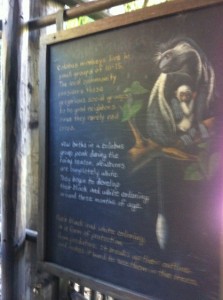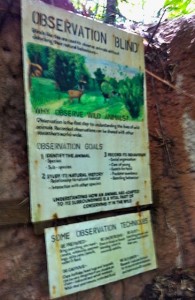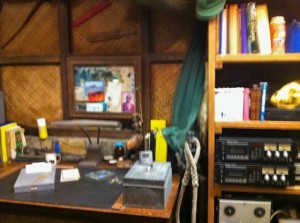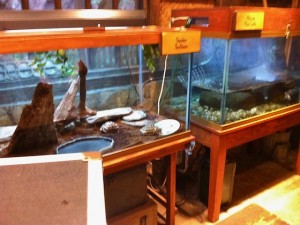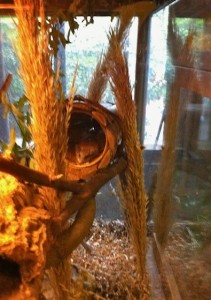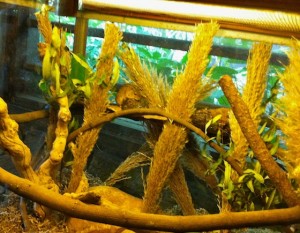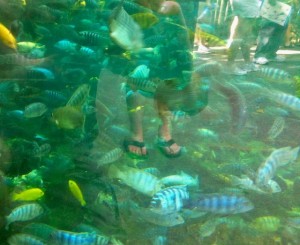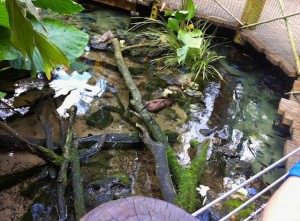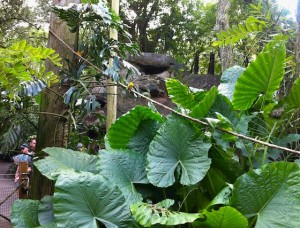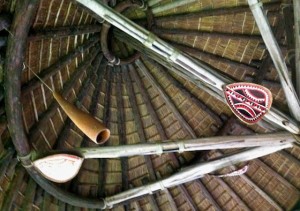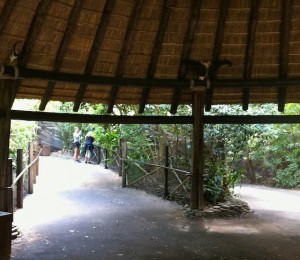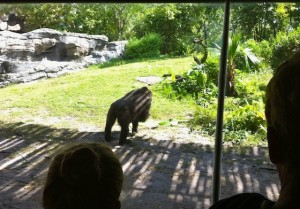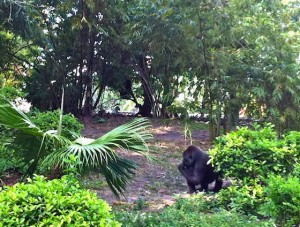 The first expansion to the park was made in 1999 when Asia was opened, and like Africa is a fictional setting which takes visitors through the riverside village of Anandapur – "Place of many delights" – and the Serka Zong village in the foothills of the Himalayan Mountains with the two settlements meeting at the Flights of Wonder, a live bird show where "Anandapur" bird researchers educate the audience about avian behavior and the effects that habitat loss and conservation efforts can have on their populations. From these settlements visitors can hike the Maharajah Jungle Trek, home to over fifty species of animals, but more importantly the Bengal Tiger enclosure, or visit the Forbidden Mountain that looms behind Anandapur and the Expedition Everest roller coaster ride which drops out of the "Himilayan's."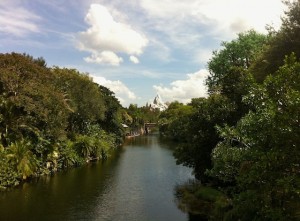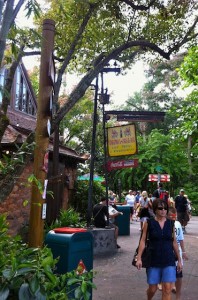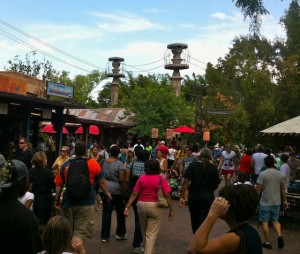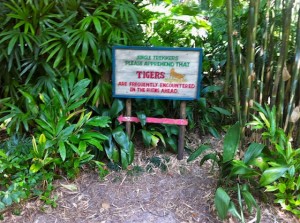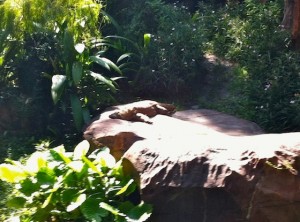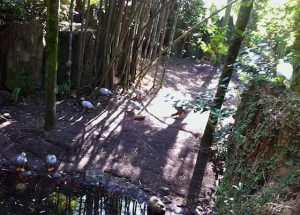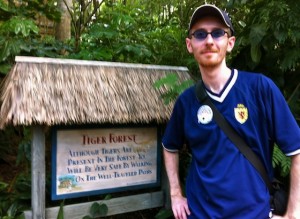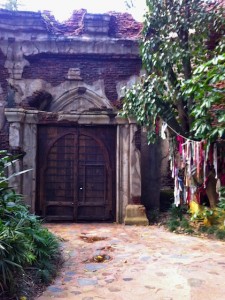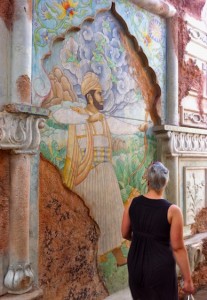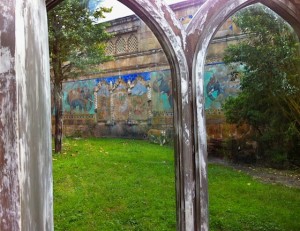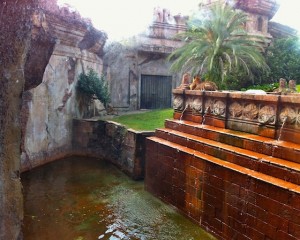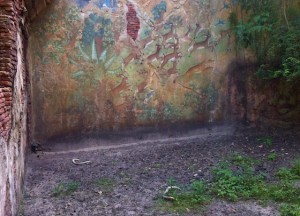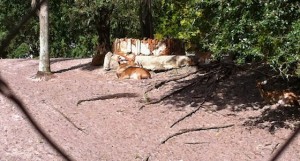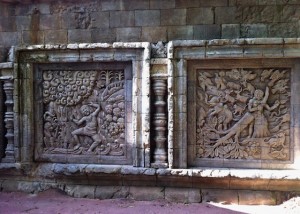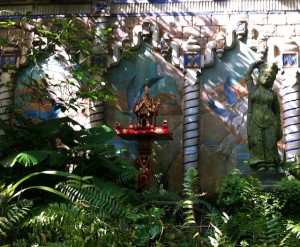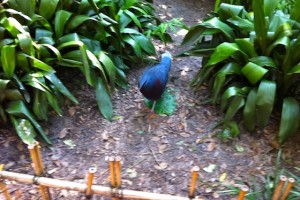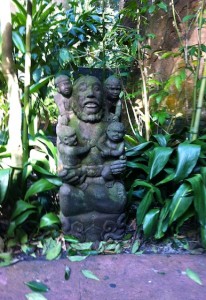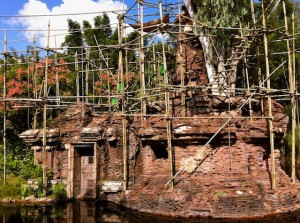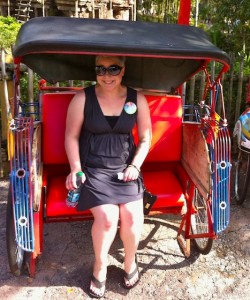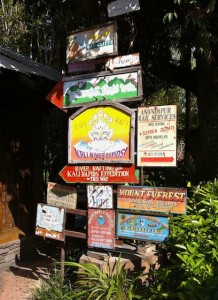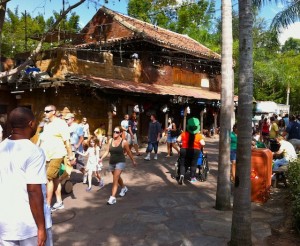 Turning to the past, DinoLand U.S.A. has become a mix of science and roadside attractions reminiscent of those once found along the interstate highways of the United States. Visitors can amuse themselves with carnival games, not to mention the chance to meet Disney characters, but also with a visit the fictitious Dino Institute research facility and an action packed ride back through time to the late-Cretaceous period on DINOSAUR. A scale casting of the "Dino-Sue" Tyrannosaurus Rex fossil from Chicago's Field Museum can also be found here, as well as the Boneyard, where children can run around a multi-leveled playground that also houses a complete mammoth fossil waiting to be unearthed.