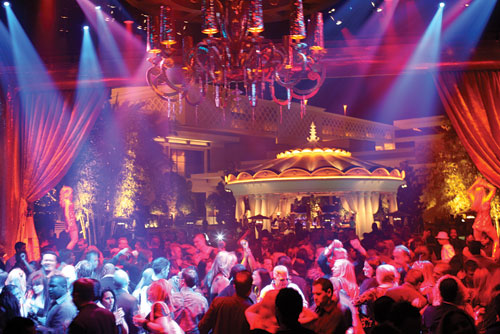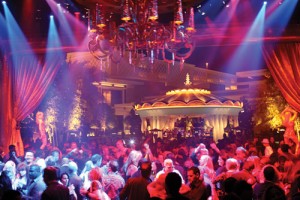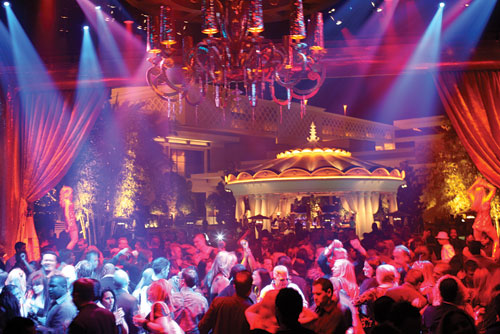 This summer, my friend Kenny and I took a quick trip to Las Vegas, and we had an amazing time, in part due to Chris Hornak and FreeVegasClubPasses.com. Kenny and I love to dance, but were leery of long lines and expensive bottle service at the new Las Vegas super clubs. That doesn't have to be an issue with a bit of planning and the right website! It really does sound too good to be true, but with a five-star rating on Yelp, and tons of glowing reviews on their site and on TripAdvisor and Facebook, not to mention our own awesome experience, I can confirm that this site is the real deal and your best way to get into hot clubs without spending thousands.
Here's the deal: Sign up to visit one of their featured clubs on your first night, and you can get access to almost any club, pool club or lounge in Vegas for the rest of your trip. When you're in Vegas you'll get a couple texts a day about hot clubs and deals for the day/night. Here's what a text from them looks like: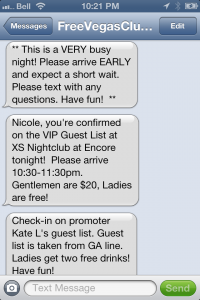 Chris Hornak, the man behind FreeVegasClubPasses, is awesome and responsive even before you get down to Vegas, and was kind enough to offer us his top tips for partying in LV for our readers. I was so happy with Chris that I sent him a drunken text at 1 AM thanking him for everything… and he texted me back! What a great guy!
We ended up having such a good time at X/S at Encore that we didn't make it to PURE at Caesars the next day as planned due to my total incapacitation.
But what's Las Vegas without bad decisions and a hangover?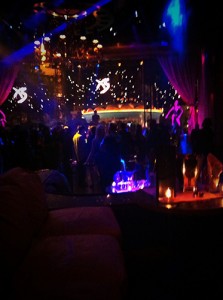 We arrived at X/S on Monday (passes are available Sunday and Monday only) sometime between 10:30 and 11:30, as it's a good idea to arrive early to ensure there's no issues with entry. Being on the list guarantees a General Admission line skip, but at that point, most people in the line were on one list or another anyway, and it moved quickly. After giving Chris' name to the club promoter and getting stamped, we were through in less than ten minutes and into the most stunning club I've ever visited. There's not even clubs in movies that look this good. Kenny didn't even end up paying, though men usually pay cover! Though the place was initially a little quiet, it filled up quickly. All the waitstaff and bouncers are lovely, the DJs – house and featured – keep the dance floor packed, and the vibe is relaxed, friendly, and fun. Everyone is there for a good time, and it's one of the few clubs I've been to where there's no 'standers' on the dance floor – all dancing, all the time. The outdoor pool area looks great, but we were there at a point when LV was deathly humid, so we stayed inside. And had such a great time that we thought 3 AM breakfast was a good plan, and I ended up unwell the next day.
I considered it a fair trade.
Next time I got to Vegas, I will definitely be getting in touch with Chris, whether I'm just looking for free entry, or limos, or bottle service, or ANYTHING. I cannot overstate how amazing Chris is. Definitely use this service. It is not too good to be true. It is the truth!
(Just don't go with someone who feels bad for shooter girls and guilt-buys shooters. I'M JUST SAYING.)