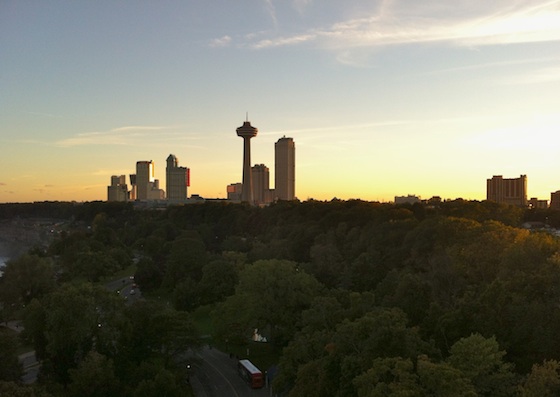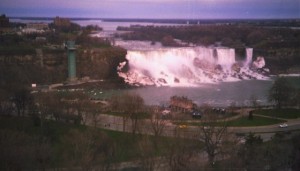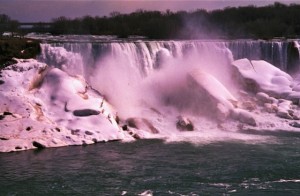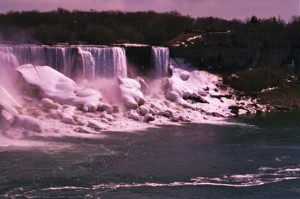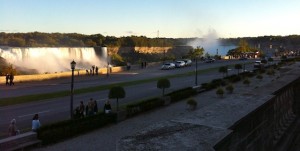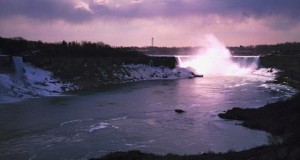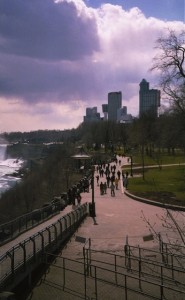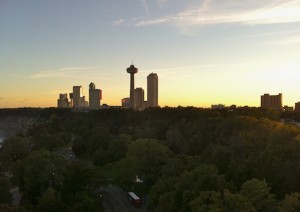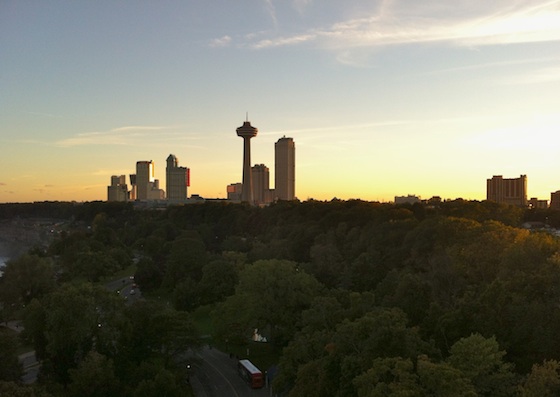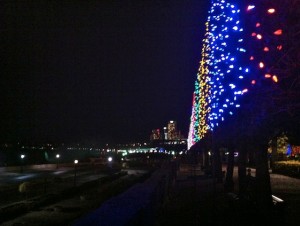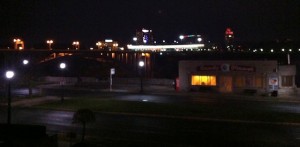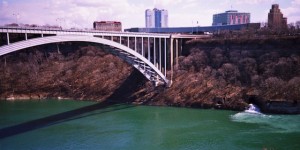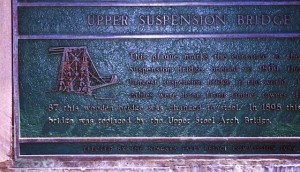 While the city of Niagara Falls wasn't incorporated until 1903, having existed since the mid-1800s as the Town of Clifton and the Village of Niagara Falls, the region had been a European settlement since the late-1700s after the British Crown granted the land to Loyalists forced to resettle in Upper Canada after their defeat in the American Revolution. However long before this the region had been inhabited by the five tribes that comprised the Iroquois Confederacy that ranged from present-day New York to the Hudson River in the east and out west to the Seneca Lakes.
Today the city is primarily concentrated around the brink of the falls and Clifton Hill in a sea of high-rise hotels, casinos, and neon billboards. Interestingly tourism to the falls started not long after the War of 1812, when it became known as a natural wonder thanks to paintings by prominent early 19th century artists like Albert Bierstadt which were often distributed as lithograph reproductions. And were likely responsible for instigating Bonaparte's brother to make the trip from New Orleans for his honeymoon, sparking the trend which followed, earning it the distinction by the 1900s as the "Honeymoon Capital of the World." This certainly wasn't the only source of commerce for the city, the waterfalls offering a plentiful and inexpensive source of hydroelectric power meant there were many electro-chemical and metallurgical industries located in Niagara Falls as well, but the combination of economic recession and increased global competition over the 1970s and 80s forced these businesses out, paving the way to tourism becoming the city's primary industry.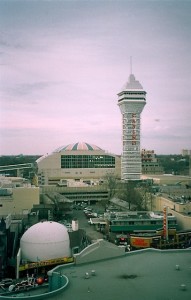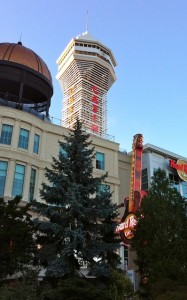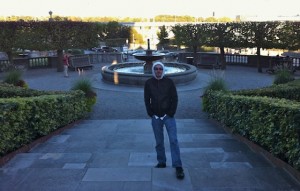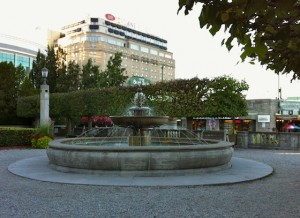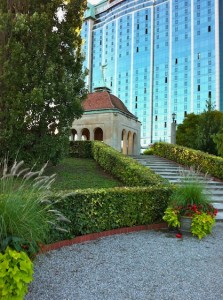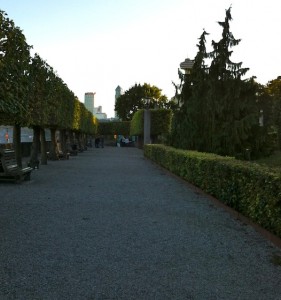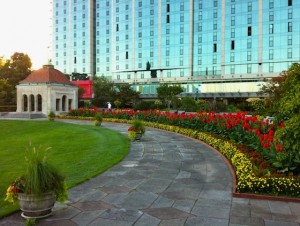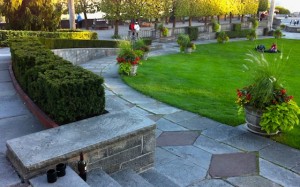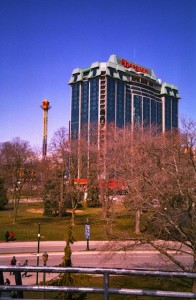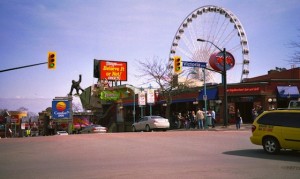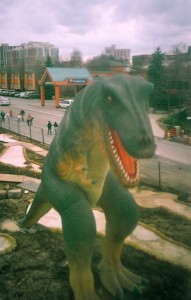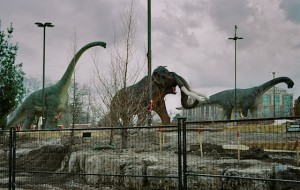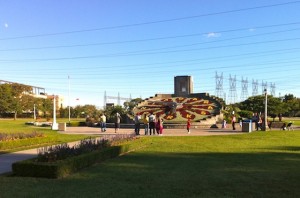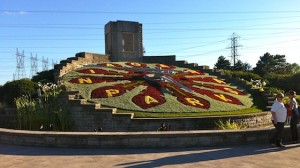 This has resulted in some questionable practices occurring when independent operators began introducing a "marketing fee" to bills in 2004 with the suggested purpose of fostering further tourism to the city. This however hasn't been endorsed by the Ontario Government who warned hotels and restaurants in 2008 that the fee could not be claimed if it was not being remitted to a legitimate non-profit agency with the express purpose of promoting regional tourism. The lack of transparency regarding how the money is spent once the fee is collected is of primary concern.