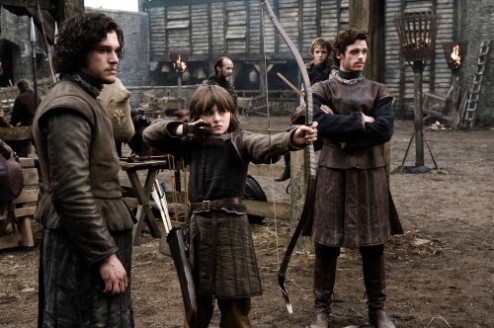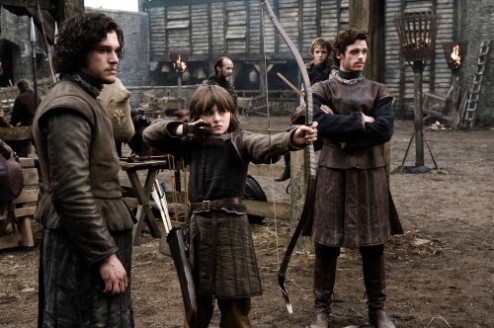 Next up we continue the celebration of our three year anniversary with a return to our Game of Thrones shooting location tour for Scotland.  Though there wasn't as much filming in the country as there was in Northern Ireland, it's nearby enough to make a stop if you're in the neighborhood – not to mention ample reasons for visiting the Scottish moors and lochs.
Doune Castle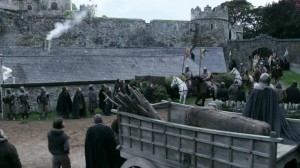 Winterfell as we see it on-screen was born at Doune Castle, the first location where Game of Thrones began shooting its pilot.  It was built in the late 14th century by the Duke of Albany, the Regent of Scotland from 1388 to his death.  As the builder was effectively in power, the castle reflects that time's idea of what a royal castle should be, with large courtyard, two towers and great hall (that has now been reproduced at Belfast's Paint Hall Studio).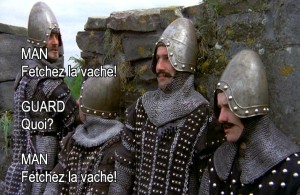 The scenes at Winterfell are not the only ones you might remember Doune Castle from – Monty Python and the Holy Grail also filmed at the castle in 1974.  The 'Knights of the Round Table' dance number was shot in the Great Hall, while the servery and kitchen appeared as 'Castle Anthrax' with its' grail-shaped beacon.  They even hold a Monty Python Day on the castle grounds, but also provide year round a MP3 tour from Terry Jones, in which you can hear clips from the film and find out about the alternative history of Spamalot, elderberries, African swallows and wooden badgers.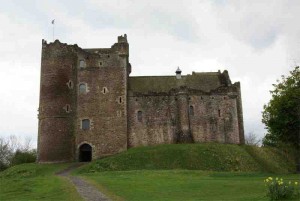 Winter-Is-Coming.net has some set photos here:
http://winter-is-coming.net/2009/10/filming-at-doune-castle/
Visit the site for opening times and admission prices.
Scotland has long been on our list, and was even under consideration as a wedding location – Gary was born in Edinburgh, and he's always wanted to go home.
Are you watching Game of Thrones?  Are you a Monty Python fan?  Ever been to Scotland?  Let us know in the comments!