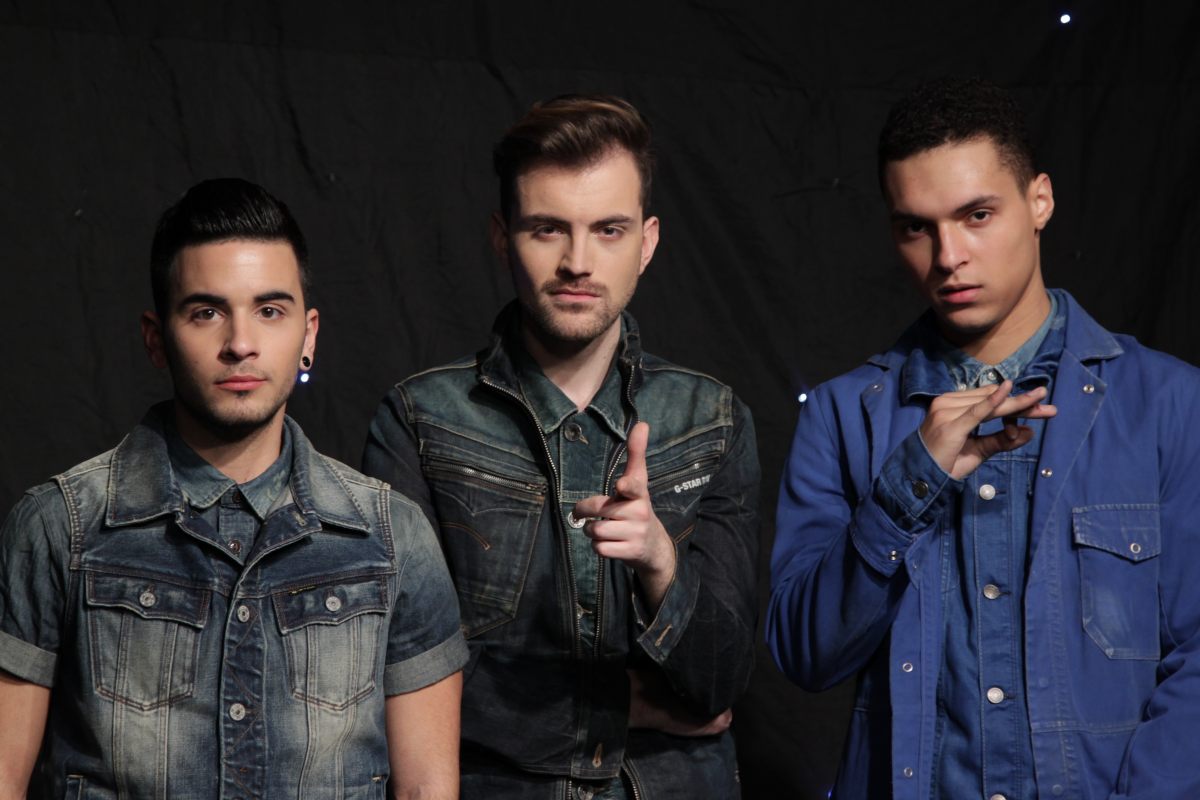 I don't always get to catch Eurovision, but when I have the time/ability to timeshift and watch, I enjoy the camp and the cheese and the dance music, as I have a particular affinity for what some might term 'bad' dance. In anticipation of today/tonight's Grand Final (watch at eurovision.tv!), I've put together my top five picks of the entries for the night.
If you haven't yet had the Eurovision primer, here's an excellent one from the Guardian, while the Wire has a rundown of the politics of the song contest. (I got the odds from coral.co.uk.)
Greece: Freaky Fortune feat. Risky Kidd – 'Rise Up'
I tweeted that this was the first proper club banger in the second semi – that honour actually belongs to Tijana (Robbed! Watch the video for hot male objectification!), but this is the first classic EuroDance club banger, and therefore, I think it's gonna do a lot better than people think. North American tastes in particular don't run toward this sort of track, but the feel manages to be classic in style without sounding dated (looking at you Lithuania). I defy you to sit still.
Odds: 20/1
Romania: Paula Seling & OVI – 'Miracle'
I didn't think they'd go through on the second semi, but now that Romania has, I've taken some time with the song and I've realized its genius. It's a EuroDance wedding song. A first-dance song that is both sappy and fast-paced. Like: 'All the things I see/I think I see them too/All for you and me/It's like a dream come true/It's so beautiful'. I feel like it could make an appearance on My Big Fat Gypsy Wedding, if they still make that.
Odds: 66/1
Austria: Conchita Wurst – 'Rise Like A Phoenix'
Conchita Wurst brought down the house in the second semi-final. She's not only stunning and an amazing performer, she's also incredibly popular. None of the balladeers, my beloved Norway Guy included, can hold a candle to the way she belts out the Bond-like 'Rise Like A Phoenix'. And if you're part of Eurovision's large gay or gay-friendly audience, you could vote for Iceland's Pollapönk and their sweet song about how everyone 'looks the same on the inside', but why when there's Conchita, the tangible representation of everything the bigots in Russia and beyond hate? She could take it.
Odds: 3/1 (Tied with this country tune (?!) from The Netherlands)
Denmark: Basim – 'Cliche Love Song'
The Danes cloned Bruno Mars, and came up with Basim. This song is on the list because it's been stuck in my head on and off for days, and I've honestly wondered why it's not on the radio here. (I know why, but still.) It's ridiculously catchy.
Odds: 28/1
Poland: Donatan & Cleo – 'My Słowianie/We Are Slavic'
This is, for many people, the weird Eurovision act that this Eurovision has been largely missing. I get a kick out of it. At Vulture, Lindsey Weber says it's "seemingly meant to comment on the socio-political situation in Eastern Europe. The Polish are often seen as hanger-ons, who travel to other parts of Europe to live off benefits — a pretty xenophobic stereotype." I don't know if she's serious or not, but I'll go with it. It may win due to the YouTube fame, weirdness… and frankly, boobs.
Odds: 150/1
BONUS VIDEO HOMER EDITION: Finland: Softengine – 'Something Better'
As a Finn (half-Finn, fine), I need to include this perfectly straightforward and solid rock song from Softengine. As with Eurovision rules on not voting for your country, I didn't include them in my top five. They're in high school, which makes the fact that they sound like a Killers/Coldplay mashup more impressive than (totally) derivative.
Odds: 50/1
And just so I can say it: Malta might win with that folky song about home and everything because people like that stuff.