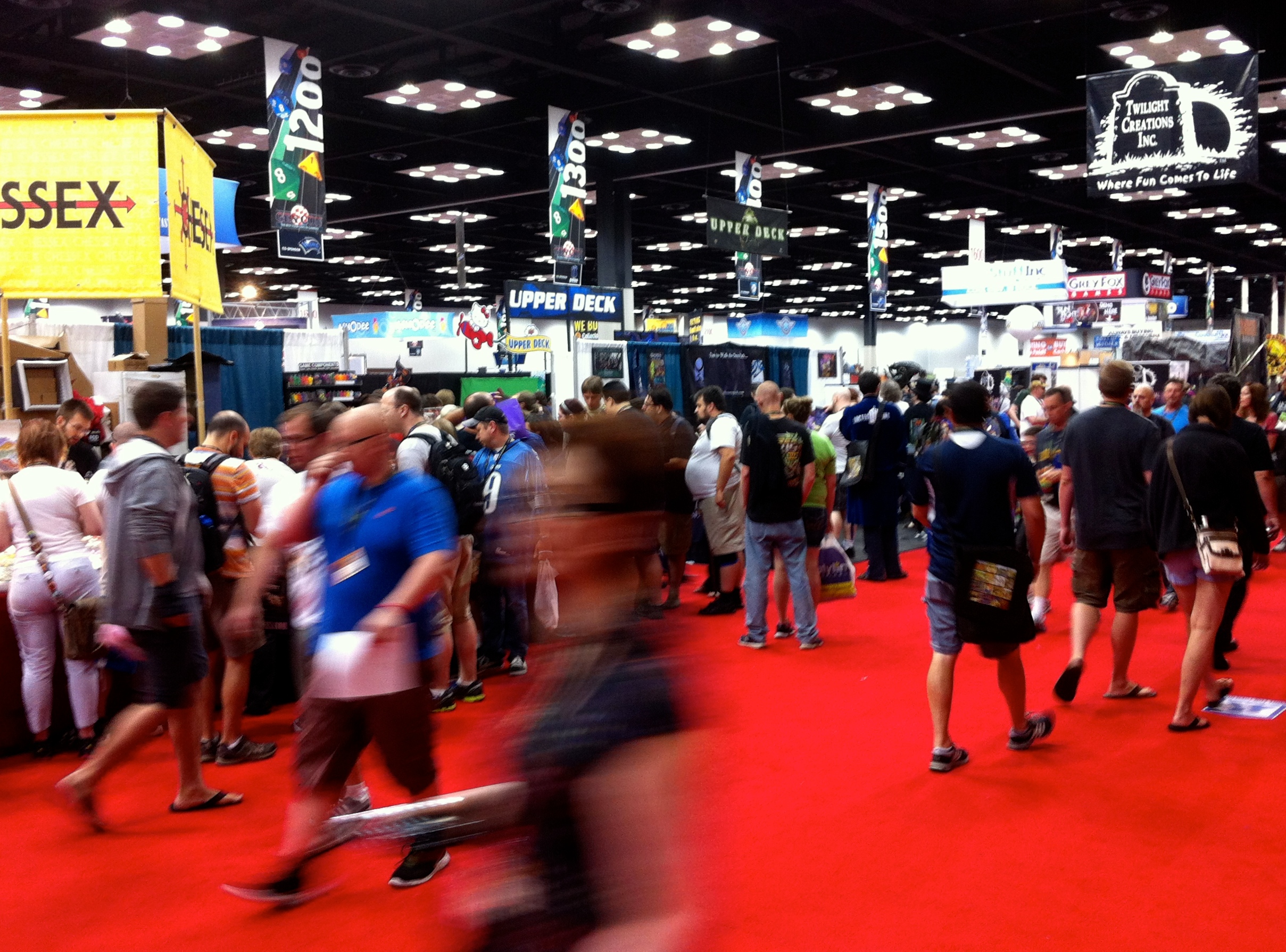 While Gary's more likely to do a proper GenCon wrap-up or review than Nic might – and we'll have some reviews and our 'ten years later' report coming along soon – we thought we'd do a quick post of five things we learned this year that we'll keep in mind when planning our 2015 trip. We suppose the bonus thing we learned is that we'll definitely be back to the con — it's been far too long. If you're planning another trip – or your first – learn from our mistakes!
Here's what we'd have done differently:
1. More time in Indianapolis is better. It's not always an option, but we should have padded in more time for settling in before diving head-first into the con.
2. Over scheduling is bad. While there's an inclination to jam in as much as you can over the weekend, leaving room in your schedule is a good idea for a variety of reasons. Whether it's for browsing the Exhibit Hall, or checking out the offerings over at Games on Demand, you need to make sure some time has been carved out in your schedule for the unexpected – even if it's just catching up with friends.
3. Texting friends is your friend. With everything that's happening at the con, it's extremely easy to end up not having time for catching up with friends you haven't seen in years. Even if it's just figuring out where everyone's going to grab something to eat, being able to text proved to a boon coordinating our plans over the weekend.
4. One meal a day can do it, but only if it's a sit down. Given the amount of walking you're going to be doing – even if you aren't attending one of the many LARPs being offered at GenCon – you're going to want to make sure you're well fortified for the weekend. Plus with all of the businesses really putting their support behind the convention it's fun to look around for some of their gaming-related offerings.
5. Remember that LARPing can be a 4+ hour commitment. So if you line up two LARPs in a row on day one (like we did), you can end up doing 10+ hours on your feet with very little food, sleep, or stationary rest outside of a moving vehicle, and likely wipe yourself out for the following day.
Related articles