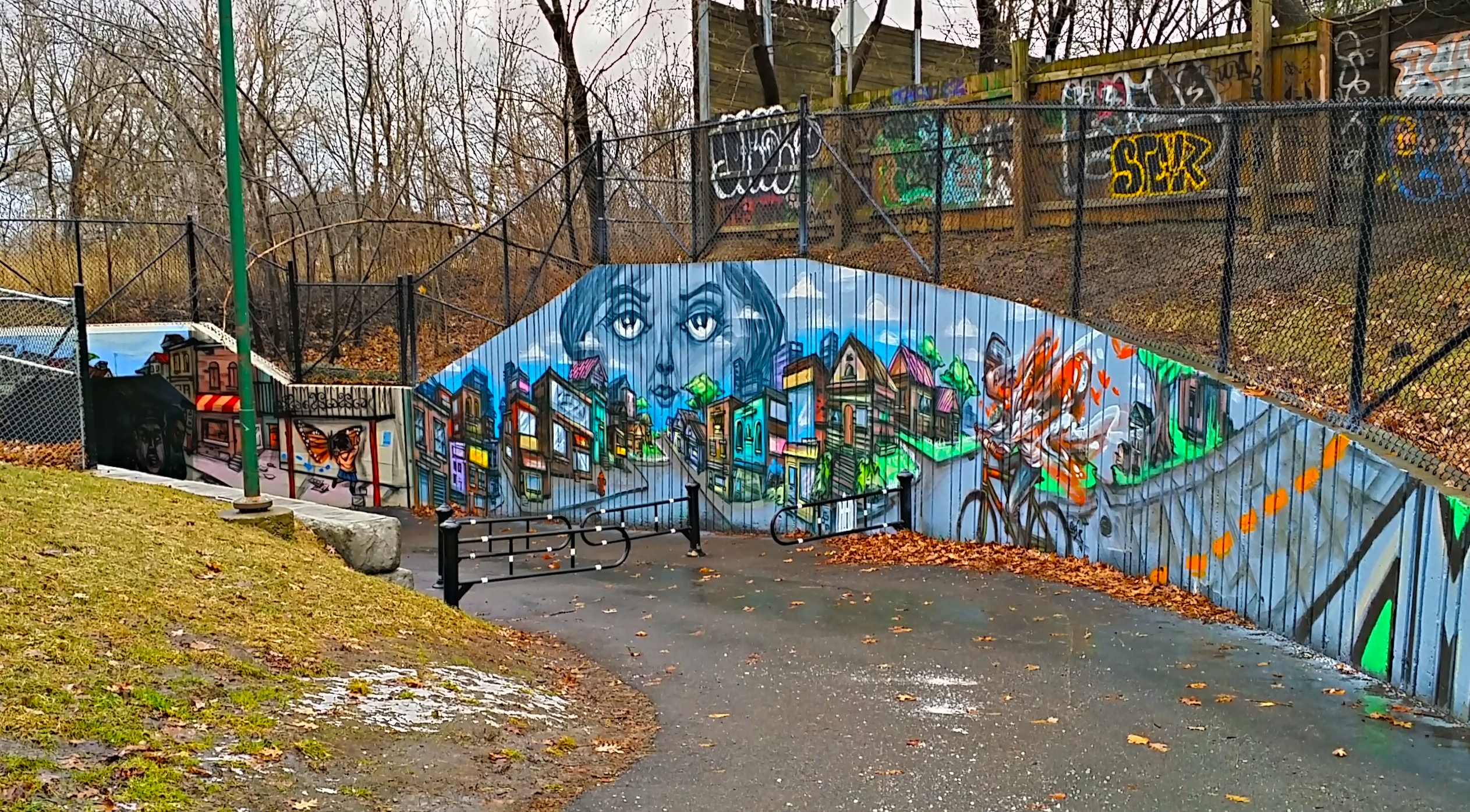 The awesome murals at the end of our street, created by artist Elicser working with StreetARToronto, were unveiled in November, but we haven't had a chance to get some really good photos until now.
We live near The Rail Garden, a community garden, and an underpass that connects it and Monarch Park, a really large lovely park in the East End of Toronto that has an off-leash area for dogs, a playground, and a pool and splash pad in the summer, and an ice rink in the winter. In the summer, our street is a parade of swimmers and dogs; in winter, you can hear the crack of sticks on the ice late into the night.
The murals in and along the tunnel were originally done by students from nearby schools. Though they did a great job, it didn't deter the taggers from messing with the work.
Nic took this quick shot during the painting. Elicser was there working pretty much daily for several hours a day, and it was cold.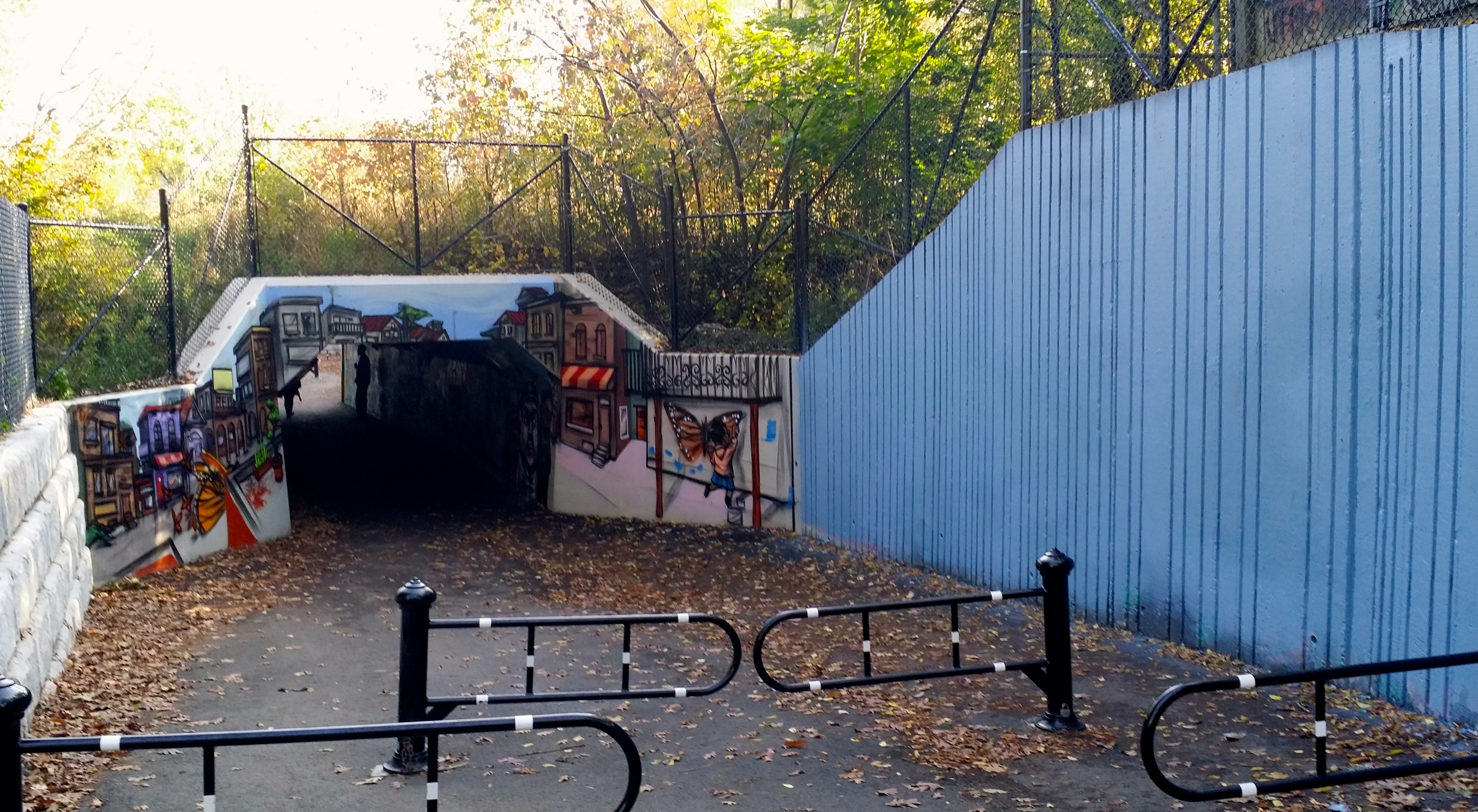 Our favourite part of the finished mural is how much it represents our neighbourhood, from the Danforth & Gerrard shops to the garden and the people who work in it, and all the different sorts that pass through the tunnel and park. Elicser has really captured the feel of the place, and it's no wonder his work has begun to pop up all over town, as evocative as it is. And the bonus of working with a street artist? So far, the taggers are only tagging the light shades.
If you'd like to visit the tunnel, the Rail Garden, or Monarch Park, here's a map: