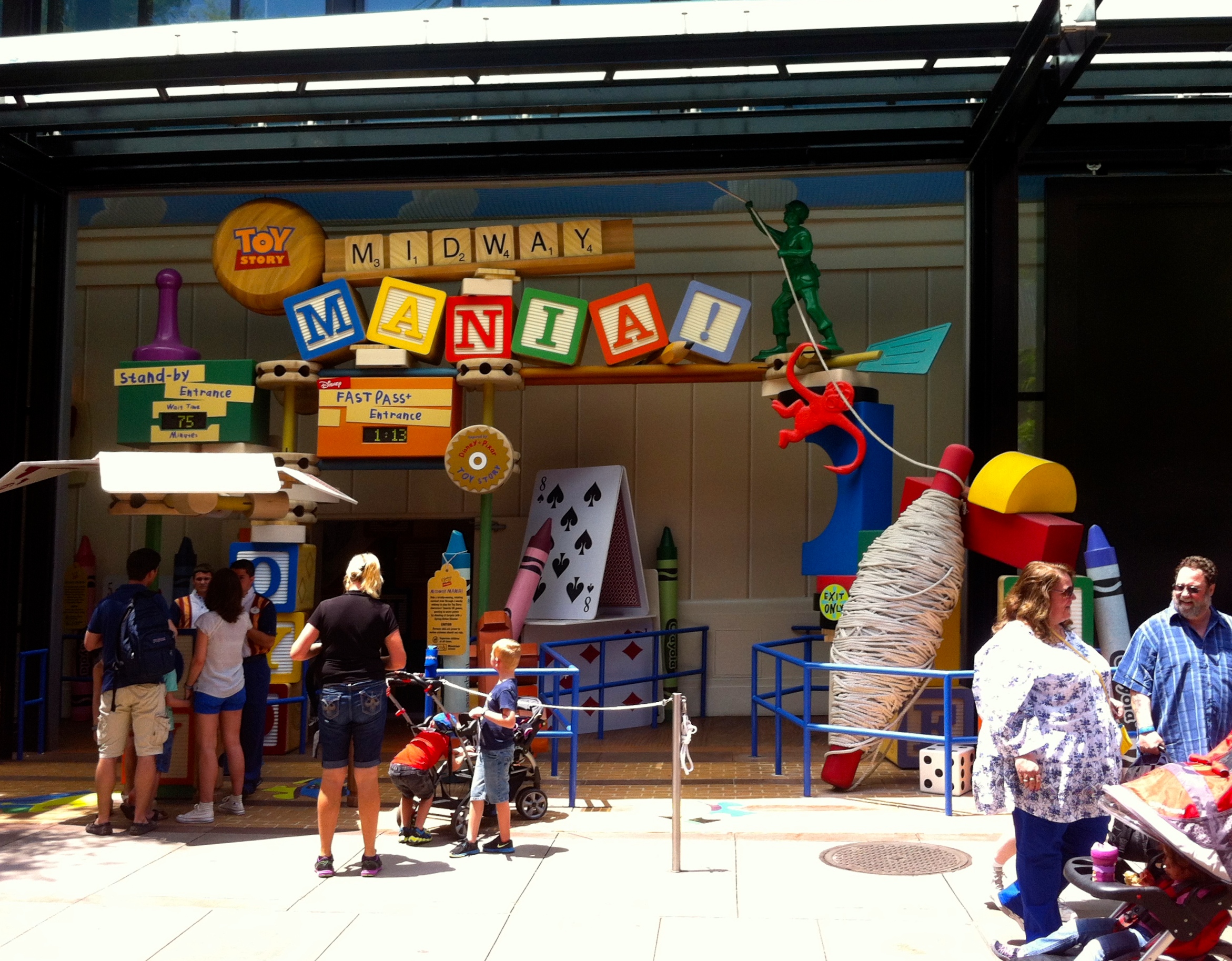 Because we like to stay at the park resorts and take advantage of things like Walt Disney's transportation system, we had the opportunity to use the new Fastpass and finally got on Toy Story Midway Mania! During our visit a few years prior to Hollywood Studios for my birthday Nicole had mentioned the game and the rave reviews it was receiving, but the lines proved to be long, and the old Fastpass meant something in the order of a four hour wait before we could get on. Instead we ended up going for multiple rides on Star Tours while we ran around the rest of the park. This time however we had a set period to access the ride and meant we got to give it a try.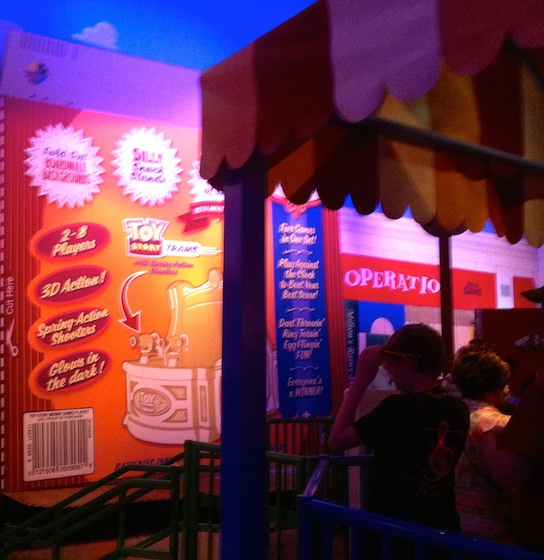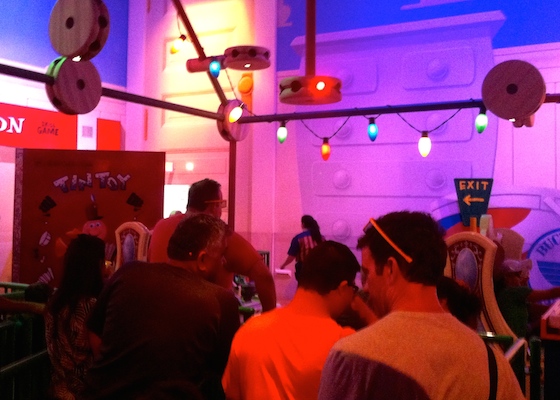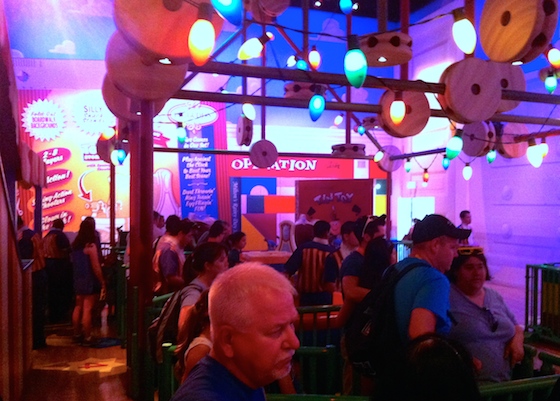 The attraction is an interactive 4-D ride opened in May 2008 that takes park guests through a series of virtual "carnival midway" games aboard a spinning vehicle that sits up to four in back-to-back pairs.
After the practice round players compete through five games that contain an "Easter egg" which can trigger additional targets or change the gameplay after being hit by the toy cannons that fire simulated projectiles at the midway. All that said Toy Story Midway Mania! is perhaps one of the most technologically sophisticated attractions developed by Walt Disney Imagineering with an estimated cost of $80 million dollars to design and build. Requiring over 150 computers to coordinate the games special effects and contingencies like launching a non-scoring practice round for guests to continue shooting at while they wait for (un)loading that might be taking longer than usual. And because it's software-based, changes can be made relatively easily like the addition in May 2010 when "Bo Peep's Baaa-loon Pop" was replaced with "Rex and Trixie's Dino Darts." While the "cannon" can take a little getting used to, the game was a lot of fun and are certainly glad we finally got a chance to play it.
Related articles