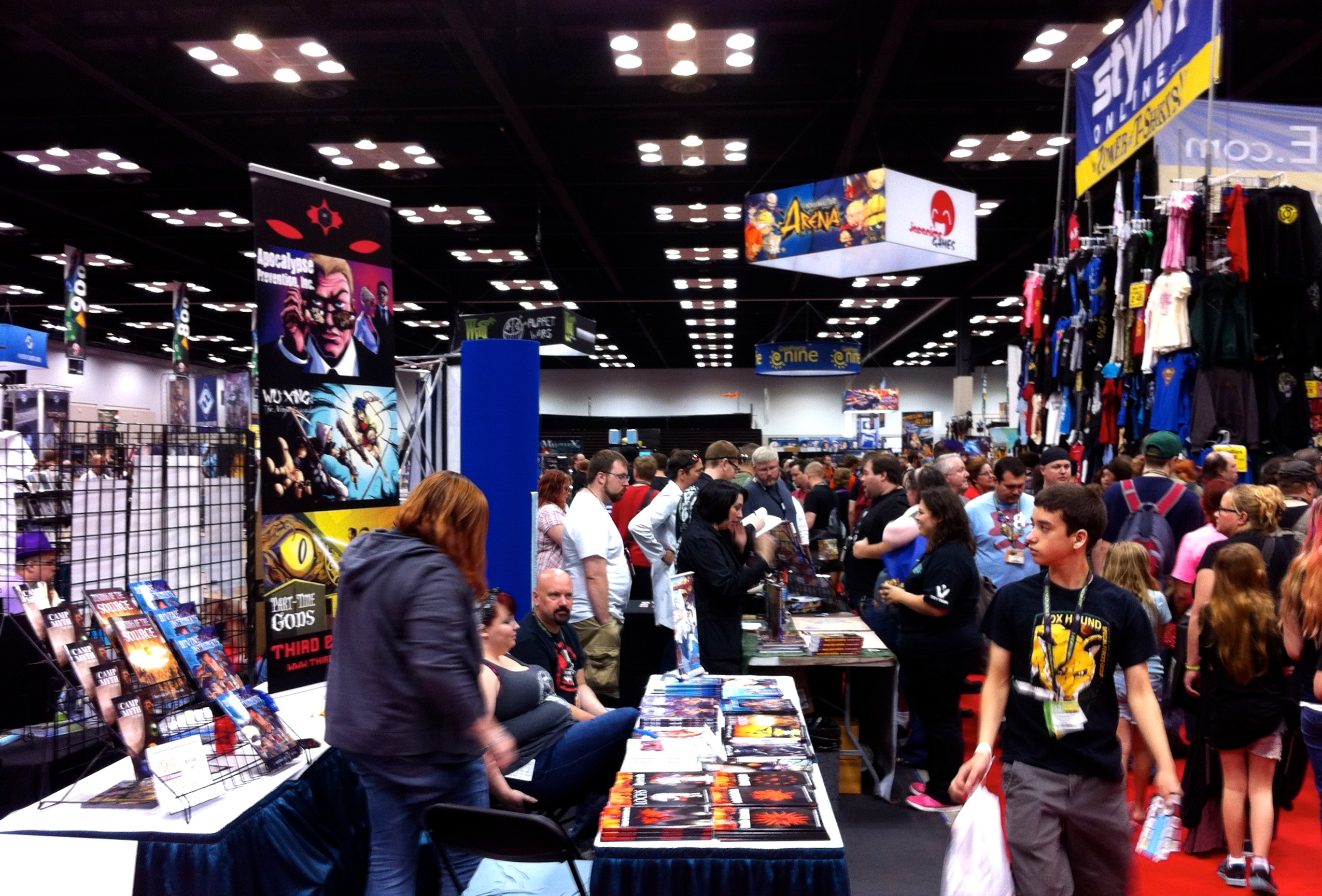 We're still trying to figure out what our chances for making GenCon are this year, but as usual, registration comes quickly after the holidays. For 2015, there's a new hotel booking procedure, likely to avoid some of the issues of previous years. As a whole, the changes seem good, and will benefit the majority of con-goers.
The main changes:
A randomized queue: When registration opens at noon EST on Sunday January 25, all eligible badge-holders will be given randomized numbers that will manage access to the housing portal over a couple hours. This is very similar to the 'box' system the Toronto International Film Festival employs for fulfilling ticket orders – it's the luck of the draw, but it's fair.
Nightly Minimum Stays: Downtown hotels will require a minimum number of nights to book a reservation, based on arrival day. This will primarily benefit people who plan to spend more time in Indianapolis, and the hotels, who can't afford empty rooms that weekend.
Wait List: will be automated, which actually seems better than leaving it in the hands of overwhelmed humans.
Cancellation Fee: $50 before June 8th, and one night room charge after. This is definitely a pain if you have to change plans or shuffle rooms, but it will hopefully curb the amount of overbooking – we saw reports of groups having everyone in their party book a room trying to get the best location. It'll now add up if people choose to go this route.
While people that have systems or strategies to get bookings early and often may dislike the changes, these seem likely to cause much less frustration in the short and long term for the average con-goer. Something about applying a randomizer to the queue for a gaming con seems fitting, really…
Here's some pictures from our stay at the Sheraton Hotel in 2014:
Related articles