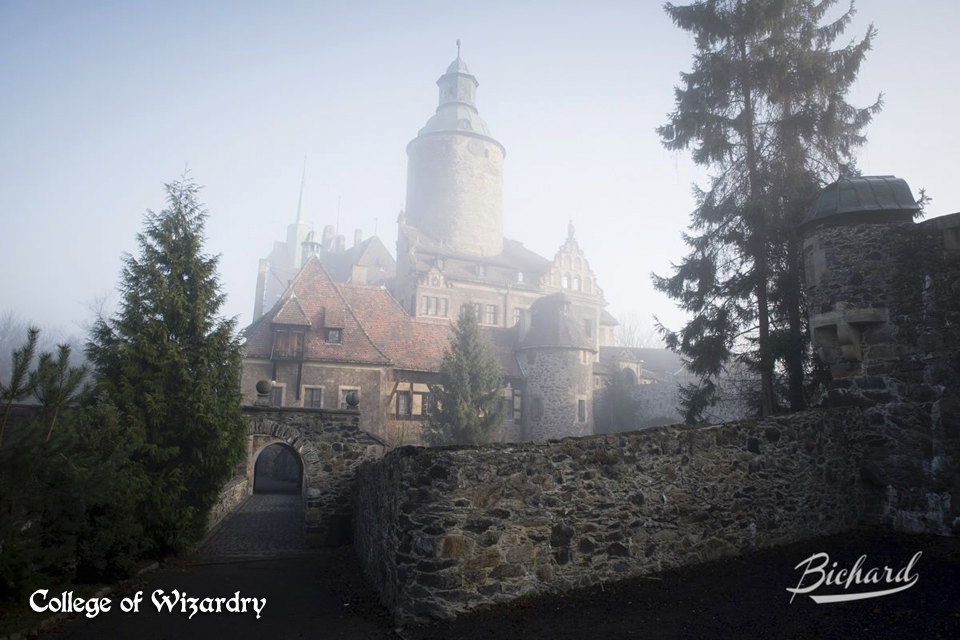 It might seem strange that the hottest ticket of 2015 wasn't for an exclusive concert or the star-studded premiere of a new film, but for a live action roleplaying weekend in a castle in Poland, where people from around the world will recreate the world from the immensely popular Harry Potter books. It might seem strange to some people, but not so much to us — as long-time larpers, College of Wizardry is the kind of event we've always dreamed of creating or taking part in.
We're so fortunate and excited to be taking part in the April run of 'that Harry Potter larp' — we've already been working on costuming and props, and getting involved with the community of players and organizers that make this super-amazing thing happen. Given the press and popularity the larp has gotten – evidenced by the fact it sold out in 90 seconds – it's not surprising that the people behind it are launching a crowdfunding campaign to have more events…
and maybe even buy a castle!
Lead organizer Claus Raasted and his team of volunteers from the non-profit organizations Liveform (Poland) and Rollespilsfabrikken (Denmark) are creating an original world for the College of Wizardry to take place in and launching an Indiegogo crowdfunding campaign to create more larp events. The goal is to raise at least $50,000 to fund three more events this year, but as Raasted says in the call-to-action video:
"If we raise more money, we can do more events. And if we manage to raise one million dollars, then we'll buy our own freakin' castle in Poland. That's the dream."
A CASTLE. Living the dream in Poland, you guys.
The Indiegogo campaign starts Saturday, February 28th, and though we're certain it'll be a success, we still want to encourage you to contribute! There are some amazing rewards at all levels, including the chance to be the Headmaster of the College of Wizardry! (Also, the more College of Wizardry there is, the more chance we get to come back for a sequel!)
For more on the College of Wizardry, check out this documentary from their 2014 run:
Related articles