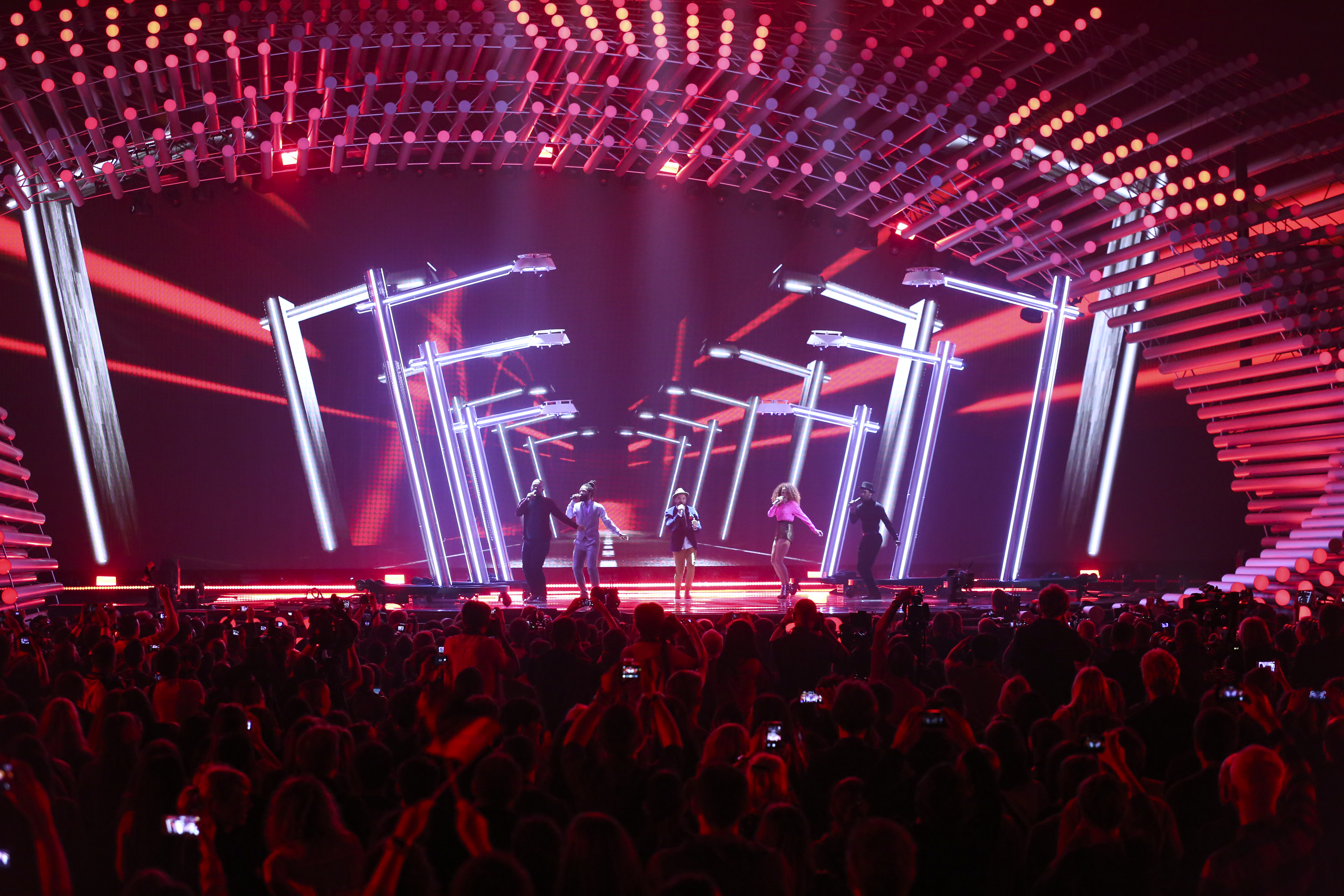 I love Eurovision! And though I haven't gotten all of Canada to catch Eurovision fever yet, people in North America are getting more and more into the Song Contest, and it's not unusual to have some serious Twitter and Facebook discussions about the merits of various entries after the semi-finals. I've been watching again this year, and I'll be tuning in for the Grand Finale on Saturday. Since I picked my favourites in 2014, I thought I should do the same for this year's contest – the 60th anniversary!
Here's my Top 5 ahead of the Grand Finale, airing on YouTube & eurovision.tv:
Guy Sebastian – Tonight Again (Australia) 
It's my new jam. I really want it to win. I know the lyrics already and Guy Sebastian is a cutie. I'm not really sure who'll vote for Australia, though.
Odds: 9/1
Nina Sublatti – Warrior (Georgia)
In a sea of ballads, this stands out as having some backbone. She has a great voice and I really like the chorus. I seriously doubt she'll win, but I like it.
Odds: 66/1
Bojana Stamenov – Beauty Never Lies (Serbia)
This video of YouTube fans seems to show the song hit a chord with a number of people. For me, it only really picks up when the dance music comes in halfway through. I sort of wish there were a remix.
Odds: 22/1
Loïc Nottet – Rhythm Inside (Belgium)
This cutie is awfully young – good for him. He has one of the more unique songs in a pretty sedate Eurovision. Video is a bit obvious, but I like the tune. His performance is also very cool.
Odds: 5/1
Aminata – Love Injected (Latvia)
Fabulous, fabulous dress, amazing voice. So evocative & passionate. It's a brave entry from Latvia as you'll love it or hate it, but I would like to see her do well. I will find more of her music.
Odds: 25/1
BONUS FINLAND WAS ROBBED VIDEO:
Pertti Kurikan Nimipäivät – Aina mun pitää (Finland)
This punk band apparently didn't expect to represent Finland at Eurovision. They entered the contest to raise awareness of people with Down's Syndrome – three of the band live with it. Finland has always rocked out, so it's not too surprising they voted these guys through, nor is it a surprise they were too punk for Eurovision.
Who will win? We'll see Saturday, but the odds on favourite at paddypower.com is Sweden's Måns Zelmerlöw's Heroes at 6/4.
Related articles