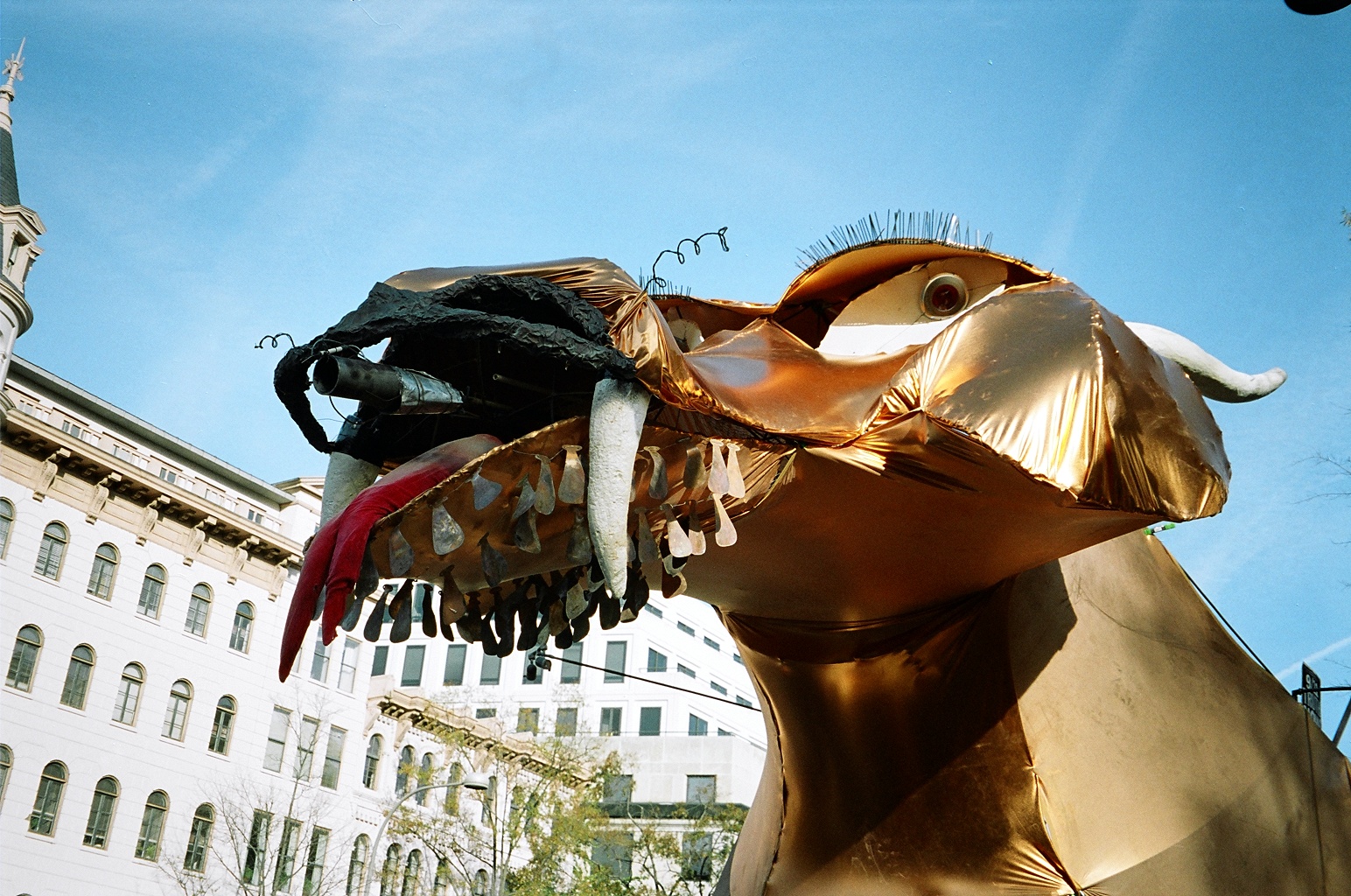 With tonight marking the end of Jon Stewart's run on the Daily Show we wanted to repost a chance encounter we had with the Abraxas dragon – an ingenious bus conversion more commonly seen at Burning Man. Having had the opportunity to join the Toronto delegation headed down to Washington D.C. for the Rally to Restore Sanity, we decided to walk around the city before we had to assemble back at our bus for the trip home, and discovered as we searched for food a samurai inspired crew and their "dragon" pulled up against the curb encircled by a swarm of people. The below footage is from our encounter with one of her guardians and catches their exit as they roll out into the capital's streets to spread their message of love accompanied by some great tunes as their DJ spins from the ship's bridge. If it wasn't for the rally we likely never would have gotten the chance to meet Abraxas.
So thanks to Jon for all the years of entertainment he's brought us, and throwing such a great concert that pulled people together from across North America, proving that people could do so for a message of hope, and allowing for our own memorable encounter with Abraxas.
It's too bad the rally ended in the early afternoon. It would have been nice to see Abraxas belch fire.
See more at our Rally to Restore Sanity 2010 flickr set!
Related articles