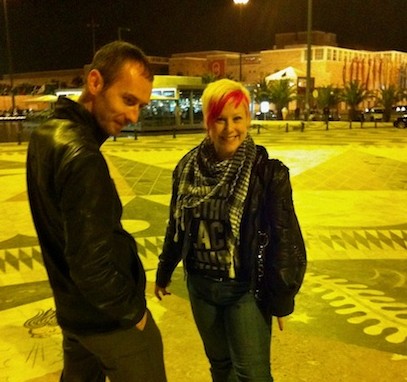 Derived from the Portuguese word for Bethlehem, Santa Maria de Belem, or simply Belem as locals call it, is a civil parish in the Lisbon municipality situated on the mouth of the Tagus River. While the first settlement of this region dates back to the Paleolithic period, it wouldn't gain any true significance until the founding of the Portuguese Kingdom in 1248 CE under King Afonso III. Thanks to its proximity to the Tagus River the small village saw an influx of commercial activity as mariners and seafarers chose to dock here rather than travel on to Lisbon. With the growing population Belem would begin to expand as a small church and fountain were constructed to support the spiritual and physical needs of the bustling port. Such expansion however would be modest, and remain so for the following two centuries. In fact no true investment into the port would occur until Count Vasco da Gama's return from India in 1499 having successfully navigated the first direct route. King Manuel I as a result finally got the Holy See's permission to build upon the site of the original hermitage, then in complete disrepair, and begin the work that had been conceived years prior by his cousin King John II. Santa Maria de Belem would not only become the site of the Jeronimos Monastery, but would also see completion of the Belem Tower on a small island off the shore to protect against pirates and enemy attacks. These projects revitalized the area, and saw estates of the nobility begin to appear. Expansion would again be modest, with no true growth being seen until King John V over two centuries later acquired a number of the properties around the port in the hopes of develop better defenses for Belem.
In present day Santa Maria de Belem (along with the nearby Jeronimos Monastery) has been recognized as a UNESCO World Heritage site for the significant role it played to Portuguese maritime exploration during the Age of Discoveries, but is also home to the Padrao dos Descobrimentos, a monument erected in 1960 to commemorate the 500th anniversary of Prince Henry the Navigator's death, patron of Portuguese exploration, as well the Belem Cultural Centre, once used to host the European Union Presidency in 1992 now home to numerous international exhibitions and cultural events, and the Antiga Confeitaria de Belém, one of the oldest bakeries in Lisbon that has long been selling the famed Portuguese Pastal de Nata, a tasty egg tart pastry that is to die for fresh out of the oven.
All great reasons for why this is a must-see if you're ever in Lisbon.