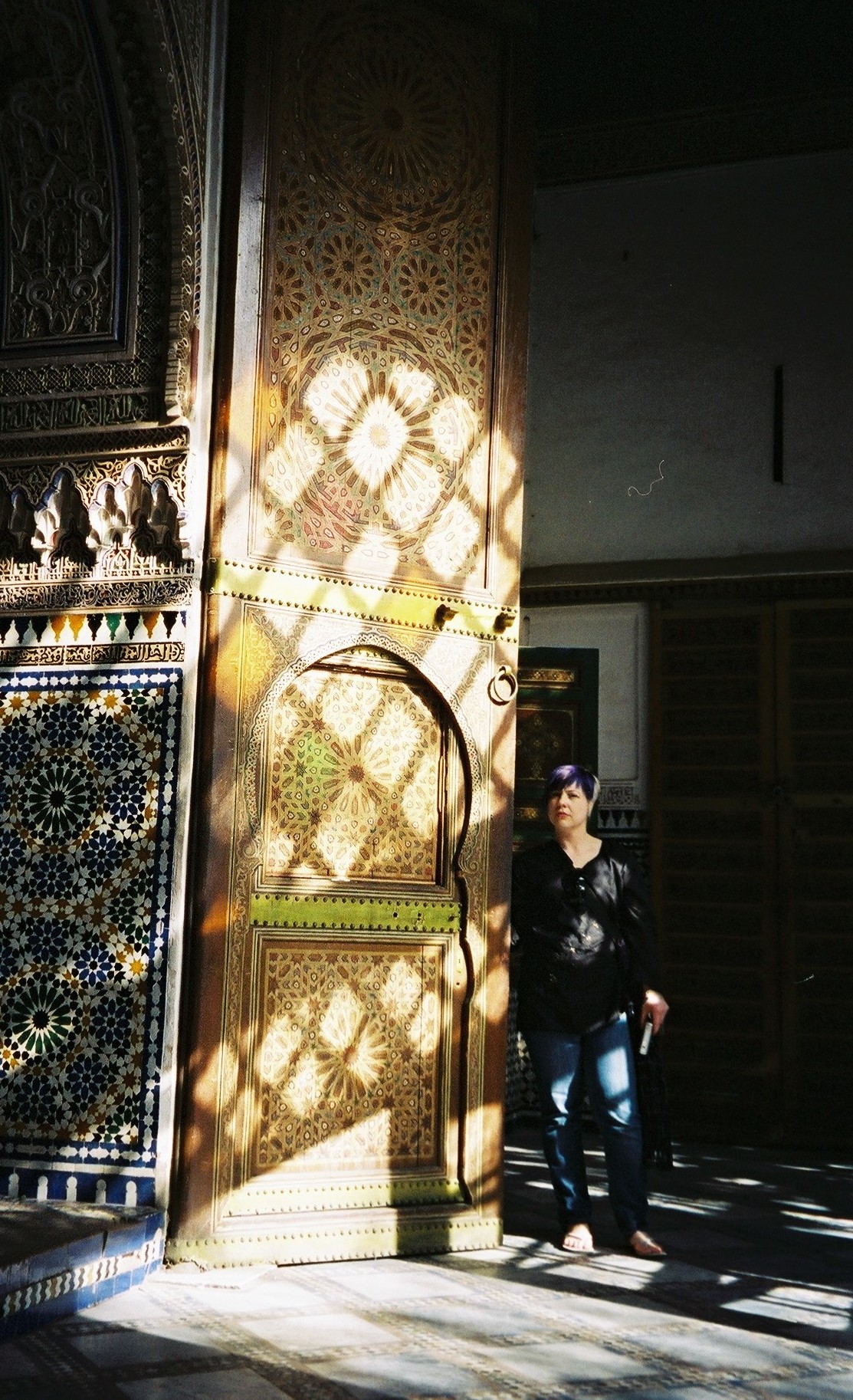 During our stay in Marrakech we tried to wander the city as far as we could on foot from the Jemaa el-Fnaa. And while a bit of a hike from our riad – though I suspect that might have had more to do with us getting lost a couple of times navigating the warrens that make up large parts of the market district then it being that far away – we were able to make our way over to the el Bahia Palace. At the time it cost us about a $1 U.S. each to get in, and in my opinion a steal as you wander the grounds getting a tour of what might be considered the quintessential example of Islamic and Moroccan style.
But not only is it a collection of beautifully engraved rooms, there's a two-acre garden in the compound with rooms opening out into myriad courtyards.
Built in the late 19th century by the grand vizier Si Moussa for his personal use, the palace would bear the name of one of his wives, and was intended to be the greatest palace of its time.
Unfortunately hasty planning undermined what would have been a truly magnificent building.