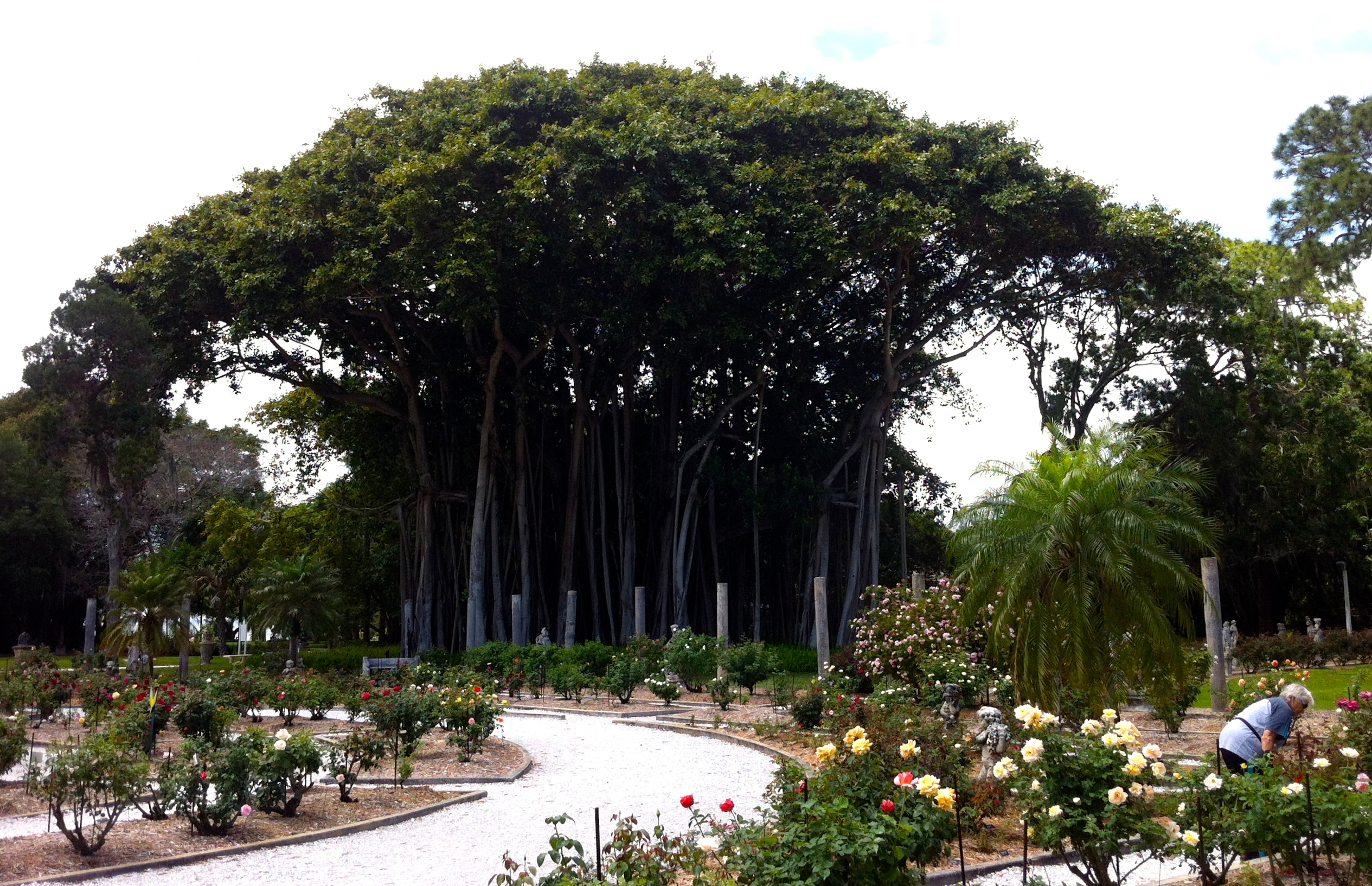 Rounding out the expansive grounds that are home to the Tibbals Learning Centre gallery, circus and art museums, not to mention the Ca'd'Zan mansion which had once been the Sarasota wintering home of John and Mable Ringling, are the Bayfront gardens and the final resting place of the Ringling's.
One of the first installations on the estate – completed in 1913 – the Italian inspired Rose Garden patterned after a giant wagon wheel spanning over 25'000 sq. ft. was also one of the first victims when the property fell into disrepair after John's death (circa 1936).
In fact it wasn't until the restoration started at the end of the 90's and the devoted efforts of horticulturist Ron Mallory and his team of volunteers that it was returned to its former glory and now holds the distinction of being recognized as the most outstanding All-American Rose Garden in the United States. The property also reflects the love Mable had for more than just roses, with an impressive range of trees calling the grounds home, including among them the fourteen Banyans considered to be one of the largest collections in Florida.
North of the mansion is Mable's Secret Garden where the couple and John's sister are buried, while the grounds nearer to the building have become home to the Dwarf Garden which is inhabited by the stone statues that the Ringling's brought back with them during their twenty-five years of travel in Europe. Extending out from what was once the pier for John's yacht Zalophus a bayfront promenade was generously developed by David F. Bolger in 2010 which now connects the building to the Millennium Tree Trail located at the southern end of the estate.
With the gardens open from 9:30AM – 6PM (closed Thanksgiving; Christmas; and New Years Day) and at the very reasonable rate of $5 for students, it's not all that uncommon to find them scattered across the grounds sketching. Adults can expect to pay $25 but the admission does include access to all the sites on the grounds. Given we weren't able to actually make it into the art gallery, we're hoping to visit again when we're next in Florida.