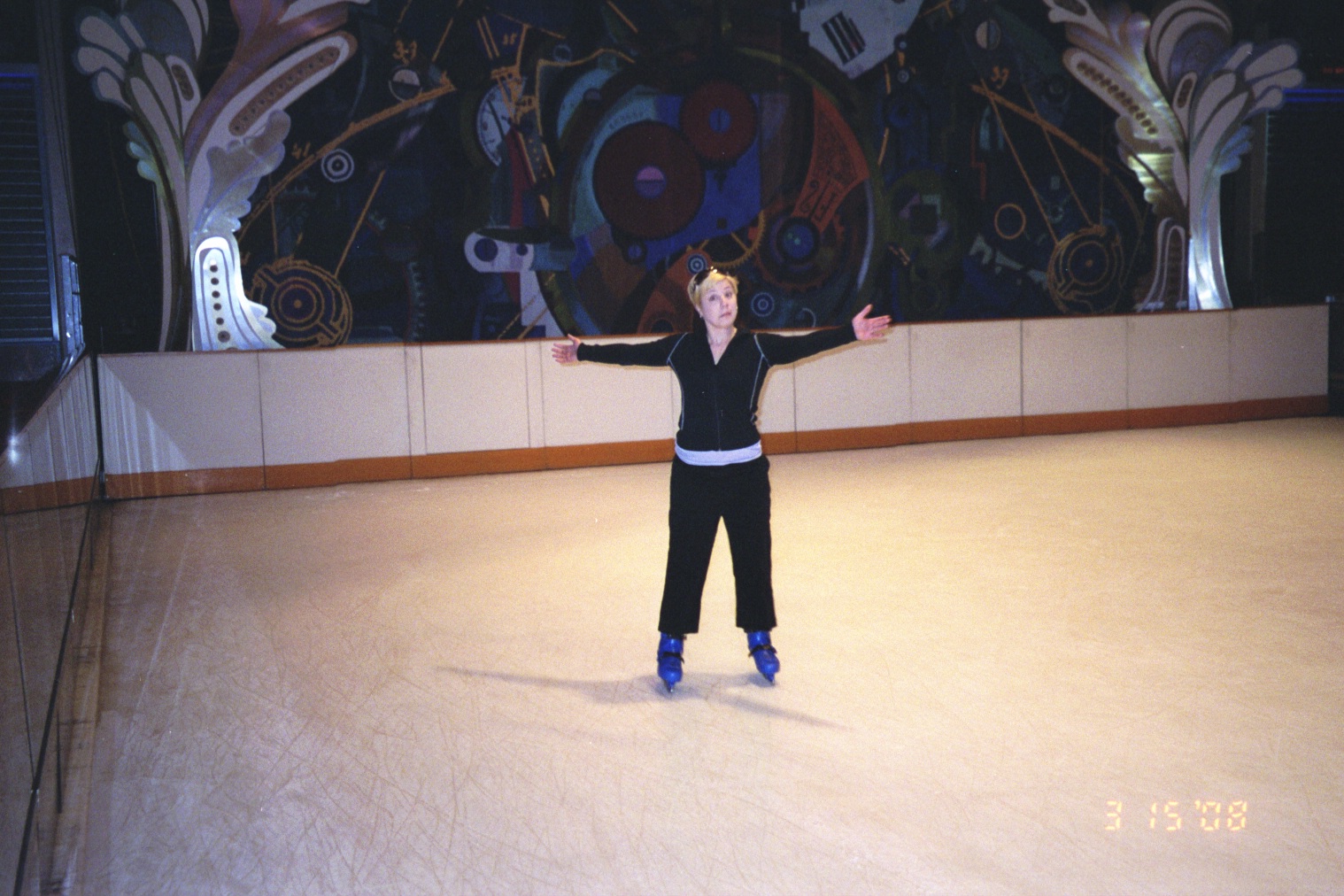 I feel like a decadent capitalist pig when I tell people we're going on a cruise – which is kind of counter to how I try to live and think, though it's entirely possible, that under my bleeding-heart Pinko Commie vegetarian trappings, I am. However, despite the impression of dissolution, there's a lot to like about cruises: you get to see a number of places while you and your stuff stay in one place; the food is pretty good and included; there's stuff to do on the ship; and with some fares at less than $50 or $60 CDN a night for 3 – 5 day trips, it can be pretty affordable.
Like most people, we like to get the most we can for our vacation money, even while 'cruising' – so here's five ways we've found can keep costs down onboard.
1 – Stay inside
Some people will tell you that it's not a cruise without a view. Or a balcony. I say it's not a cruise without a nap. And how better to nap than in a dark interior cave with no windows?
Interior cabins are significantly cheaper than ocean-view (window) or balcony cabins. The jump from window to balcony is higher than from interior to window, usually. The cruise lines are aware that people love those cabins and are willing to pay more for them – so cheap people can score great deals by just taking a walk on deck when they want ocean views!
(Warning for smokers: check the smoking policy on the cruise line you're looking at – some allow balcony smoking and some don't – if you decide it's worth the cost, make sure you get what you think you're paying for!)
2 – Avoid the extras
Cruise lines are good at giving you extras you can add on to your cruise right from the beginning. Would you like to upgrade your cabin for but a few dollars a day? How about a welcome gift, a spa experience, or a wine package or a shore excursion? A Behind-the-Scenes Tour? And the bigger the ship, the more there is – speciality restaurants (for a fee), 'chef's table' experiences, rock climbing walls and flowrider lessons.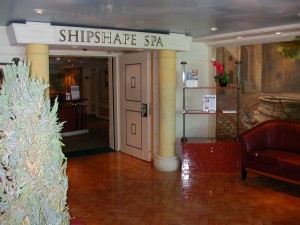 All of these are wonderful and fun – but they can sure add up. If you can skip spending on the extras you don't NEED, you can save a lot of cash.  If you NEED to ride the hell out of that flowrider, go for it.
3 – Tour on your own
Speaking of shore excursions… if you've got your eye on a tour, check out online resources to make sure that you can't get there and do it yourself. Shore excursion rates will be pricier due to more luxurious transport than public buses or taxis, and possibly due to a nice lunch or dinner they'll add on if you're out for the day. Some good notes from websites, or an iPhone and a Lonely Planet PDF chapter might do you as well as any tour group. (And if you feel the need for a tour, follow vaguely behind a paying one in your language…)
Sometimes, distance might cause you to consider a tour so you can get there and back before the ship leaves port. If you consider a private tour, make sure that exchange rates and entry fees still work out to be a better deal than the cruise line – on our upcoming trip, we've found the best & least expensive way to get from Malaga to Grenada and back in time is via Royal Caribbean, partially due to their pricing being in Canadian dollars.
4 – Don't go to the casino
This falls under advice we don't take, and it's pretty simple. Casinos want to take your money, not give it to you. The truly cheap are too smart to gamble. If you are going to gamble, make sure you follow the best gambling tip we've ever heard for cruises.
5 – Keep a receipt tally
This is something we do on every trip, thanks to Gary, but it's particularly important on a cruise. You aren't allowed to pay cash for drinks or anything else, so it's all too easy to spend and spend freely when it's not 'real' money. Keeping a daily tally of your receipts from bars, stores, dining rooms and cafes will let you keep tabs on your spending before it gets out of control… or, like one morning in Key West, let you know you drank over $80 US in booze in less than four hours.
Bonus Tip: Make Friends With Your Bartenders…
And tip well at first as a sign of goodwill. Ten bucks and a chat on the first day will not only give you an interesting perspective on cruising from a person from a different part of the world, but is also likely to result in some decent drinks for the rest of the trip. On Gary's birthday cruise, we met a woman bartending the first day, and went back to her for drinks for most of the trip – along with her husband, who he met on the second day.
Never: Skimp on Tips, suggested or otherwise.
Cruise staff sign on for six months plus, work long shifts and are often paid wages many would consider really low. Don't screw them out of their tips – they do a good job 99% of the time!