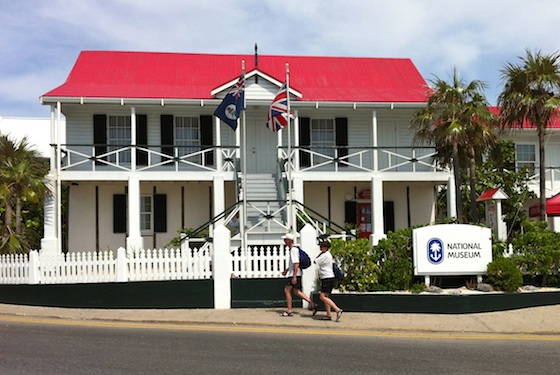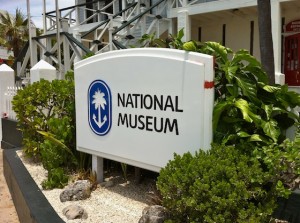 Located in George Town the Cayman Islands National Museum is housed within the Old Courts Building, the oldest public building located on the islands dating back to the 1800s, which over its time has served as a jail, dance hall, and postal office, among other functions, and is considered an important piece of the community's history. Today it is dedicated toward the preservation, research, and display of all aspects of Caymanian heritage.
Opened in 1990 the museum's beginnings can be traced back to the 1930s when local resident Ira Thompson began collecting Caymanian artifacts as a hobby. This collection in 1979 was then purchased by the government and encompasses a major portion of the museum's artifacts which now contains over 8'000 items ranging from coins to a 14 foot catboat. The museum also houses a natural history exhibit that features a 3D map depicting the underwater geological formations that surround the Cayman Islands and realistically reproduces the types of flora and fauna that can be found across the chain of islands through a mixture of panels, dioramas, taxidermy, and interactive features like the "subride" which takes you on an underwater exploration of the aquatic life teeming around the Cayman Islands.
1932 Cayman Islands hurricane exhibit
Open weekdays from 9AM – 5PM and Saturday's from 10AM – 2PM adult visitors can expect to pay $8 US during the week and $5.60 on Saturdays, with children paying $3 unless they're 5 and under who get free admission.