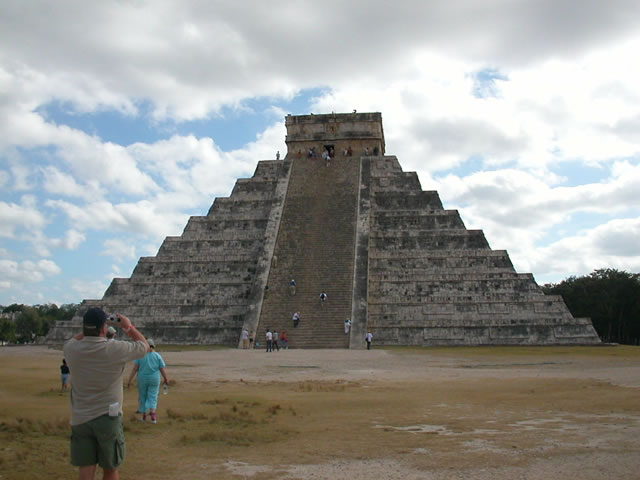 One of our early trips together was a Christmas trip to Cancun we took in 2004 with my parents, my brother, and Kate, who would eventually become my sister-in-law.  As Gary and I are both usually all about ruins, I lobbied hard for a trip to Chichen Itza – and everyone actually agreed.  We had an excellent Russian-turned-Mexican driver who took us out there, to a nearby cenote and to Valladolid, which is a long day, and not nearly enough time in the town… but you do what you can.
Gary mentioned that the Castillo at Chichen Itza had been closed to climbers, so I thought I'd post a few shots from when we went up.   Those stairs were pretty terrifying.  My brother ran down them.  I thought he was going to die.
Gary left me at the top.  There's even a picture.
See, that's him AND my dad.  Can't win.
See more at our Mexico 2004 flickr set! Warning: Stupid drinking pics and white ppl dancing.